Don't let cemeteries spook you out. Halloween or not, our area has several historic cemeteries worth a visit. From views of the iconic Golden Gate Bridge to landscaped gardens featuring flowers of every shape and color, these five cemeteries provide a glimpse into history during your stay or road trip.
 
GOLDEN GATE NATIONAL CEMETERY

We're sure you've heard of the famous Golden Gate Bridge, but did you know there's a cemetery in San Bruno named after the Golden Gate strait as well? The Golden Gate National Cemetery is highly historical. John T. Spelmen, who was superintendent of the cemetery during the 1960s, implemented the first large U.S. flag display on Memorial Day here.
One of the country's most distinguished naval officers, Fleet Admiral Chester W. Nimitz, commander of the Pacific Fleet in World War II, is buried at the Golden Gate National Cemetery. Also buried here are 15 Medal of Honor recipients, three Navajo Code Talkers in the Pacific Theater during World War II, and First Lieutenant Aurelious P. Alberga, one of the first black Army officers in World War I.
Over the years, there have been plans to expand the cemetery, but all plans have fallen through; local residents prefer to keep it in its original 1941 size—all 161 acres. To wander through the majestic grounds, plan for a visit any day of the week between 8:00 AM and 5:00 PM.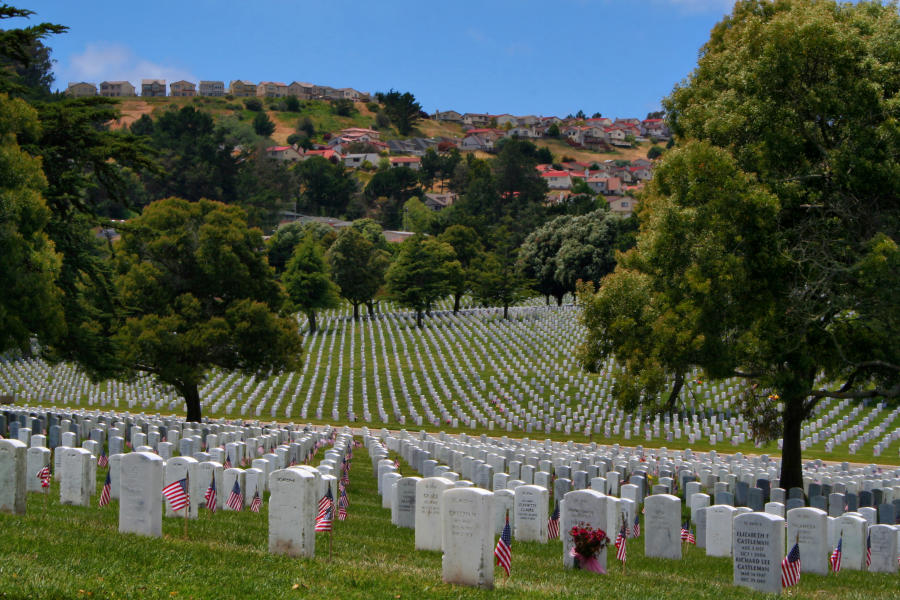 CYPRESS LAWN MEMORIAL PARK

Few people might know about Cypress Lawn Memorial Park, but several famous people are buried here — sugar tycoon Claus Spreckels and baseball's J. "Lefty" O'Doul, to name a few. Then there's Lillie Hitchcock Coit, in whose memory Coit Tower was built, as well as murdered Hell's Angel club president Harry "The Horse" Flamburis. His remains are buried along with his Harley-Davidson motorcycle.
Don't be too scared; Cypress Lawn Memorial Park is a great excuse to stretch your legs and enjoy a quiet stroll through nature. The cemetery offers unique docent-led tours to curious visitors. You'll learn about the park's history, art, and architecture. If you would like more information about scheduling a tour, contact Heritage Foundation Director Terry Hamburg at thamburg@cypresslawn.com or by calling (650) 550-8812.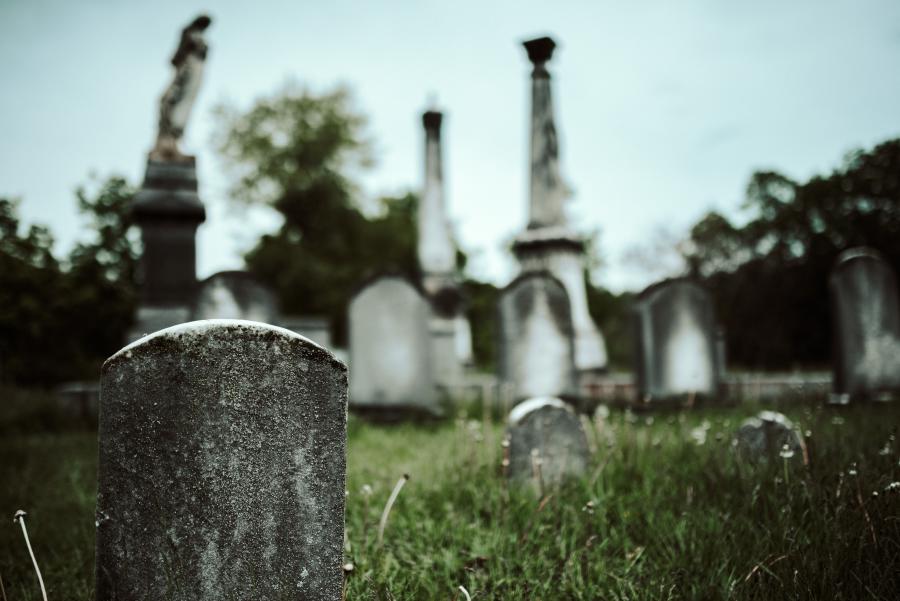 HILLS OF ETERNITY MEMORIAL PARK

We can't think of an eerier name for a park than Hills of Eternity, can you? Don't be fooled, though; it's a very serene spot. Located on Camino Road in Colma and at the foot of the San Bruno Mountains, this is where Wyatt Earp (think the 30-second gunfight at O.K. Corral in Tombstone, Arizona) and Levi Strauss were buried.
What many might not know is that the Hills of Eternity Memorial Park is a Jewish cemetery, and as such, they honor the respectful treatment of the dead. Spanning 20 acres of landscaped gardens and plantings, the park feels less like a cemetery and more like a peaceful oasis. The park closes a little earlier than others, so plan for a morning or early-afternoon visit. Per Jewish tradition, the park is closed on Saturdays in honor of Shabbat.
 
HOLY CROSS CEMETERY

This Catholic cemetery is considered the oldest and largest cemetery in Colma—which is appropriately nicknamed "the city of cemeteries." If you've ever seen the movie "Harold and Maude", Holy Cross Cemetery might look familiar, as several scenes were shot on the grounds.
As for famous graves, Joe DiMaggio and George Moscone, former mayor of San Francisco, are buried here. Learn about the cemetery's architecture and spiritual history with a guided tour of the grounds. There's no regular schedule, but usually, a phone call in advance is all you need to set something up.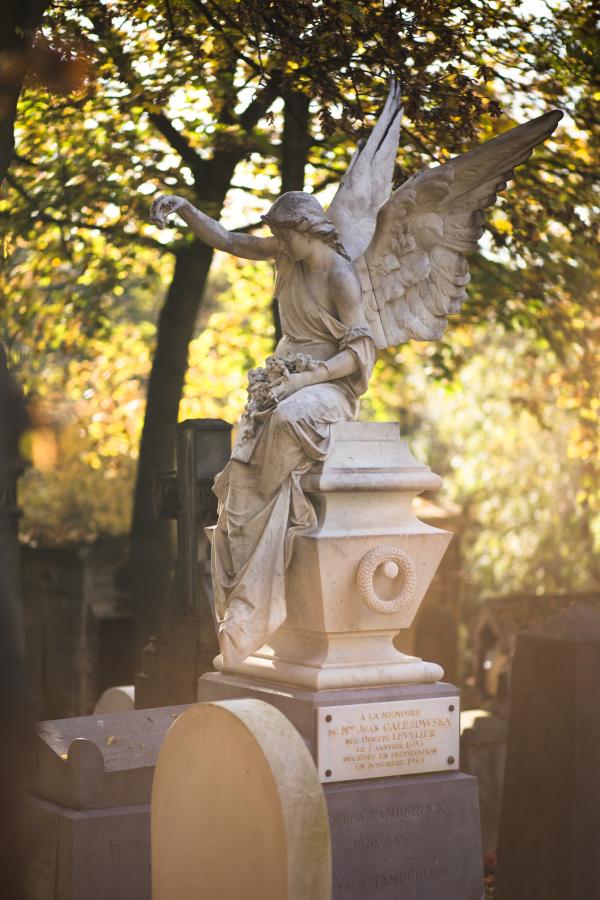 PET'S REST CEMETERY AND CREMATORY

We've saved the most-visited Colma cemetery for last. Pet's Rest Cemetery and Crematory is the burial ground for some 25,000 animals — cats, dogs, bunnies, and more. There are even a few celebrity pets, such as Tina Turner's dog. According to stories, he is wrapped in his mistress's mink coat.
Losing pets is never easy, but Pet's Rest is a nice place to go and remember them. Even if you're not a pet owner, Pet's Rest Cemetery is a pit stop for travelers looking for a quiet and often touching afternoon stroll. 
 
---

See all that San Mateo County/Silicon Valley has to offer! Order a free visitor guide today and start planning your trip!