Whether you are looking to enjoy a scenic view, tasty meal or local art, Pacifica is the perfect place to go. With spring approaching, a day in this beautiful coastal town is nothing short of ordinary.

In my opinion, the best way to start the day is by getting my heart rate up in some way. What's amazing about Pacifica is that you don't need a treadmill to get your daily steps in. I started my day hiking Devil's Slide Trail, a 1.3-mile trail that gives hikers, runners, bicyclists and even equestrians access to breathtaking viewpoints above the Pacific Ocean. Some viewpoints on this trail have benches to sit and rest, or just take in the beautiful scenery of the rocky coast.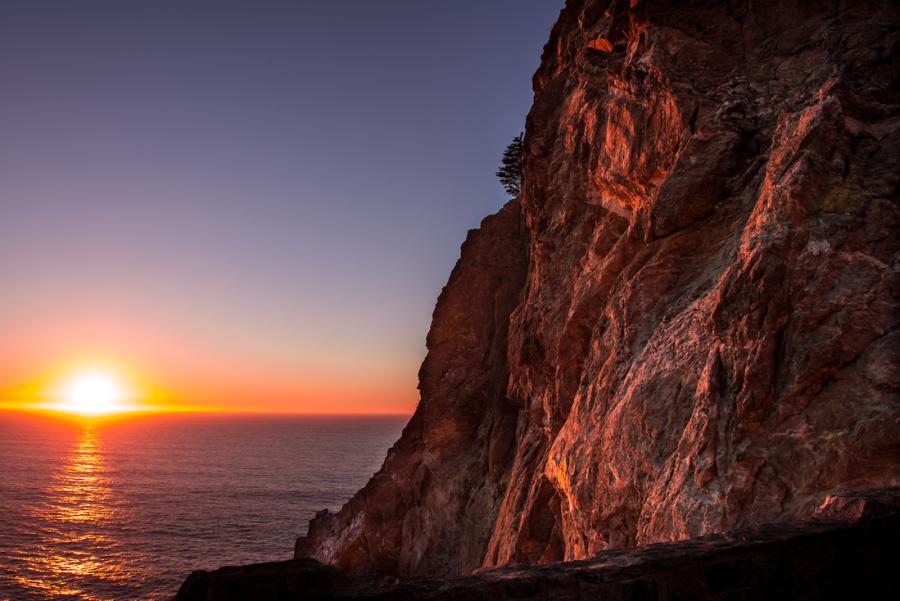 Photo by Bradley Wittke Photography

That hike made me hungry! So, I headed over to the famous Mazzetti's Bakery for a sweet treat and a cup of coffee. This bakery is very well known on the Peninsula, with family recipes to die for, and pastries that are baked fresh daily with quality ingredients. I decided to pick up a few treats for my family too – their Cannolis are my Dad's favorite, and my Mom can't get enough of their Focaccia bread. They even bake cakes for special occasions!
After getting a quick bite, I spent the early afternoon relaxing and watching the waves and surfers at Pacifica State Beach – also known as Linda Mar Beach. This beach is perfect as it is located right off Highway 1 and has a good-sized parking lot. What's also convenient are the restrooms right on the beach, with beautiful mosaic art and murals done by local artists. I found a perfect spot not too far from the water and set up where I'd be hanging out for the day. Surfers came and went – from beginners to experts. I was in awe at how brave they all were! The soothing waves relaxed me as I read my book.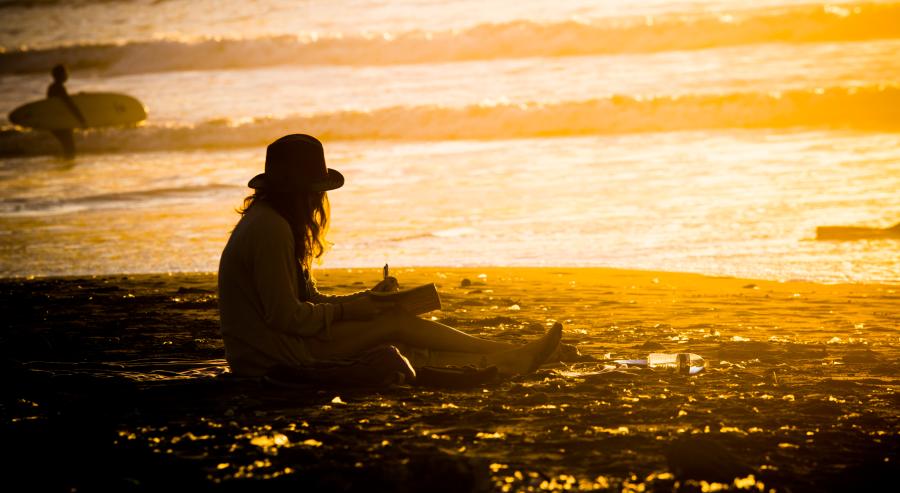 Photo by Bradley Wittke Photography

No surprise here, I was hungry again! There are so many great places to go out and eat at this destination, but I was specifically in the mood for Mexican food. The Green Enchilada offers $2 tacos from 2-5 pm, and I just couldn't pass that up! Their food is so delicious, and it's all organic. If you're craving a satisfying meal and taste of the sea, Nick's Seafood Restaurant and Moonraker offer just that along with a gorgeous scenic view overlooking the ocean.

I then decided to test my fishing skills and head to the Pacifica Pier, since it is one of the most popular fishing spots among many anglers in the Bay Area. As the only pier in the San Francisco Bay Area where you can fish for free and no fishing license is required, I decided to head over and see what it was all about! November through July is the best season for Crab fishing, and the summer months are the best for catching striped bass! For those who aren't interested in fishing, the pier is also a great location for whale watching in the winter months! Breathtaking humpback whales can also be seen in the Summer and Fall seasons.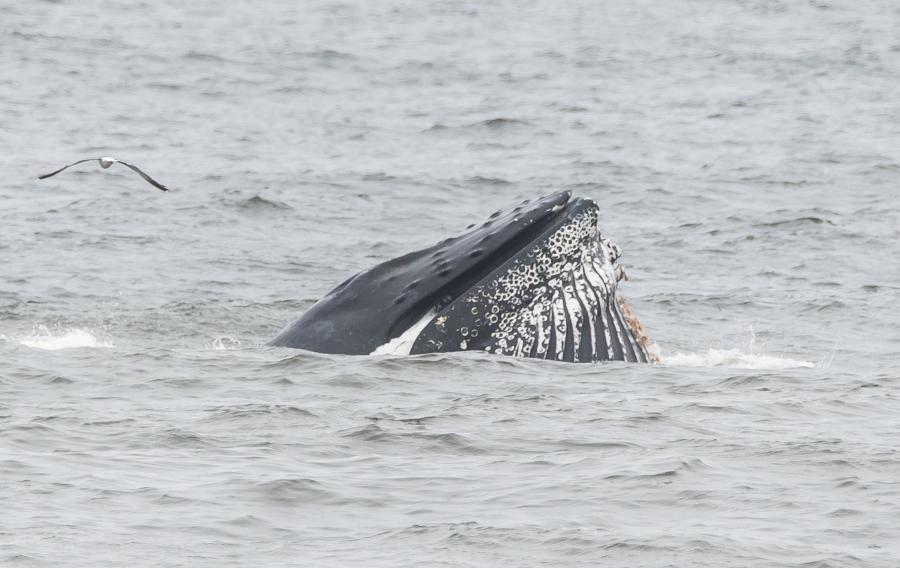 Photo by Bradley Wittke Photography

Next up was Sanchez Art Center – a perfect place to support and admire local art and upcoming artists. Their mission is to create community through art, which I thought was perfectly displayed through their exhibits. They have three galleries, each offering something different, from emerging West Coast artists to community exhibits done by local organizations and children. Overall, I was very inspired by the work displayed and can't wait to go back in a few weeks to see their new exhibits. Another fantastic place to support local art in this destination is Pacifica Performances, which also offers compelling art exhibits and weekly concerts held by various types of musicians.
At this point in the day, we were nearing sunset. I drove over to Rockaway Beach, as it's usually less populated, and I was looking for a quieter place to enjoy at dusk. Within minutes the sky turned what seemed like a million different colors, from pink to purple to red and orange. It looked like something out of a movie!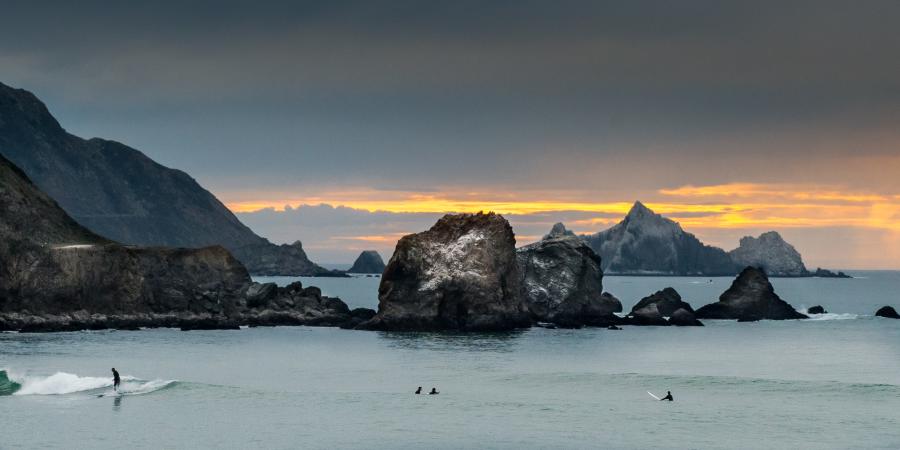 Photo by Bradley Wittke Photography

After watching the surreal sunset, I met up with some friends at A Grape in the Fog, a comfortable and casual wine bar located about a block away from Rockaway Beach. I enjoyed a nice glass of Sauvignon Blanc, my friend a Pinot, and my other friend a craft IPA. They also offer a full menu including delicious cheese boards, my personal favorite. The space is available for private events, and you may enjoy the regular events during the week such as Tarot night and live music. Another great place to enjoy spirits is Tripp Distillery, a local, family-owned business open most evenings for cocktails and tastings.
See all that The San Francisco Peninsula has to offer! Order a free visitor guide today and start planning your trip!
 
---