There's so much to do in San Mateo County and Silicon Valley – whether you're looking for a good place to eat, take a hike for beautiful views, or spend the day near the ocean – the possibilities are endless! I've lived in the area my whole life and still find new things to do here every day. When I woke up one Thursday morning, I decided to spend my day in Palo Alto.
My morning began at Elizabeth F. Gamble Garden at their Joyful Living Panel. Gamble Garden is a free garden in Old Palo Alto with two-and-a-half acres of property full of beautiful flowers, herbs, and more. It's a great place to relax and enjoy the outdoors. They host a few events throughout the year in their garden. At this event, I listened to three panelists talk about things in your home which really make you happy – from cooking to gardening, to interior design. The biggest topic was about things that are trending and whether or not they actually make you happy. The consensus of the panel was that the things that truly seem to make people happy are ones that give you nostalgia, whether it's of your childhood or someone to whom you were close. Overall, the event was very nice, and sitting in the beautiful garden was the best way to start my day.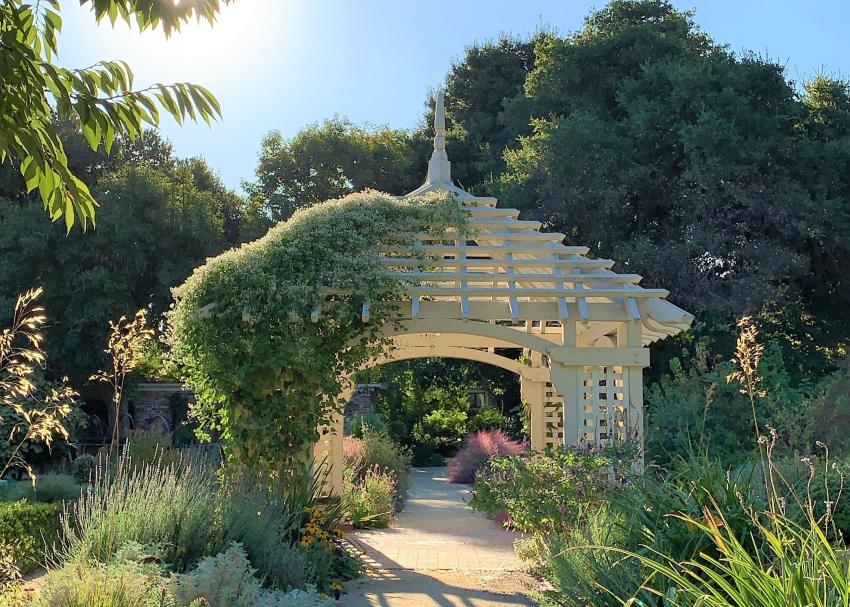 Elizabeth F. Gamble Garden - Photo by The San Francisco Peninsula CVB
 
After the panel was over, it was already lunchtime. There are so many restaurants in Palo Alto it was hard to decide on just one. I took my growling stomach to Pacific Catch - Palo Alto for some fresh and delicious seafood. They have a great menu, and I can't get enough of their seafood tacos! At Pacific Catch, I sat outside in the sun, ordered the Guaca Poke to start and a glass of wine. My entrée was the Taco Platter, a mix & match of three tacos, black beans, and a choice of fries, house side salad, or tortilla chips. Delicious! What a nice day to treat myself. After lunch, I decided to head over to the Cantor Arts Center.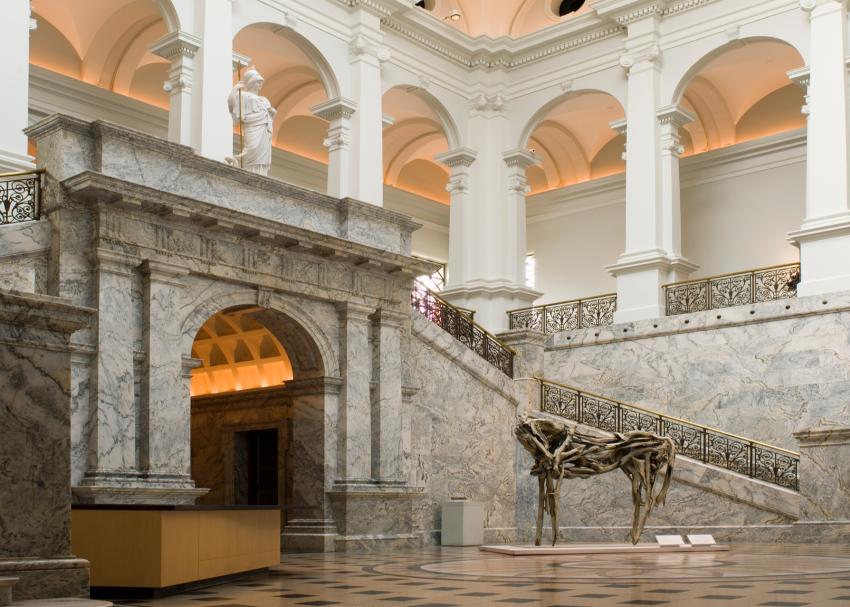 Cantor Arts Center - Photo by Cantor Arts Center
My grandmother is an artist and would take me to Cantor often when growing up. After the panel I attended early this morning, I was in the mood for a little nostalgia. Cantor Arts Center contains a wide range of exhibitions, making it a place that can please any visitors' taste. They also have temporary exhibitions that change every six months. When I visited, the exhibition was by Jordan Casteel, a Harlem-based artist that featured large portrait paintings of various members of society. It was a beautiful, colorful showcase, definitely one worth viewing.

Since I was already on the Stanford campus, I took a walk to enjoy the nice weather, the Hoover Tower, and the other campus buildings. Busy Stanford students were biking and walking to class around me. After my walk, I was in the mood to shop! Stanford Shopping Center, my personal favorite place to go shopping, is an outdoor mall with a wide range of stores and restaurants. Grabbing a coffee, I shopped around and did some damage to my wallet.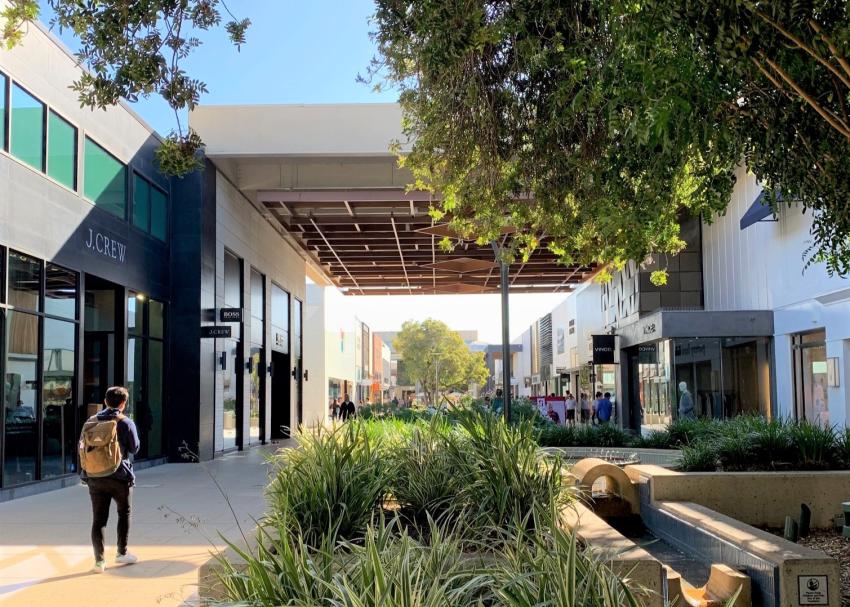 Stanford Shopping Center - Photo by San Mateo County/Silicon Valley CVB

Palo Alto has a variety of things to do and see, and the weather there is unmatched. I would even recommend spending a couple of days exploring the entire city. If you decide to extend your visit, San Mateo County is home to many hotels however, I highly suggest checking out the Four Seasons Hotel Silicon Valley. Located in the heart of Silicon Valley, this hotel brings the high-touch appeal of its legendary service and luxury to the innovative capital of high-tech!
 
---

See all that San Mateo County/Silicon Valley has to offer! Order a visitor guide today and start planning your trip!