South San Francisco is a landmark city primarily known for being the "birthplace of biotechnology" – however, after spending a whole day exploring all the fun and excitement they have to offer, I realized it is very much more than that.
I started my day by hiking at Sign Hill Park. If you have ever driven on Northbound 101 towards San Francisco, you can see the big hill with the big white letters reading "South San Francisco, The Industrial City." In 1996, this hill was placed on the National Register of Historic Places. Little did I know, visitors can hike this hill! So that's exactly what I did. There are a few different trails that range in distance and difficulty. I chose the less difficult one that was a little over a mile long. Sign Hill offers 30 acres of open space and is also home to the endangered Mission Blue Butterfly and various species of birds and flowers.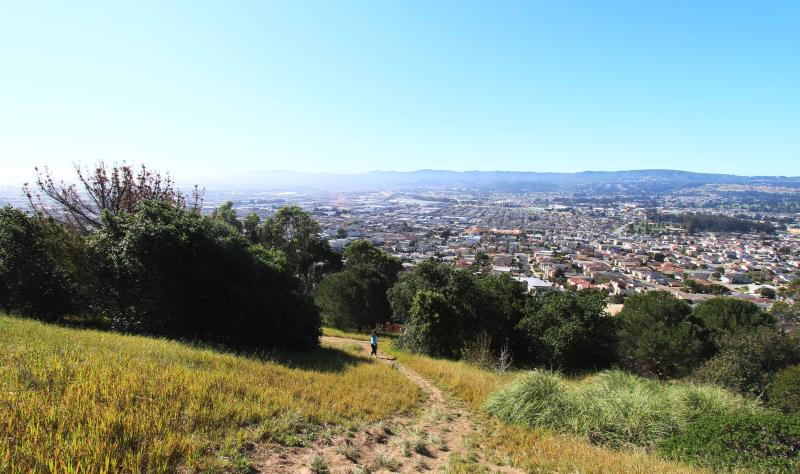 Another place that offers outdoor enjoyment is Oyster Point Park. Here you will find a beautiful hiking/jogging trail, picnic area, and 2.5-acre sandy beach. The trail is right next to the Marina which has a fishing pier, a boat launch ramp, and dock. The marina is also home to Oyster Point Dragons, South San Francisco's dragon boat racing team. They also offer team building activities, giving anyone who is interested a chance to paddle!

After hiking a whopping one mile, I was super hungry so I headed over to the historic 7 Mile House close by in Brisbane. This restaurant is family and dog-friendly, has a sports bar and live entertainment every night.  Built-in 1858, this establishment's original purpose was to be a toll gate. Today it stands as the Bay Area's last, mile house still in its original location. Their menu offers a variety of Italian, American and Filipino food options, but I got the burger because it has won a ton of awards. That was definitely a great choice.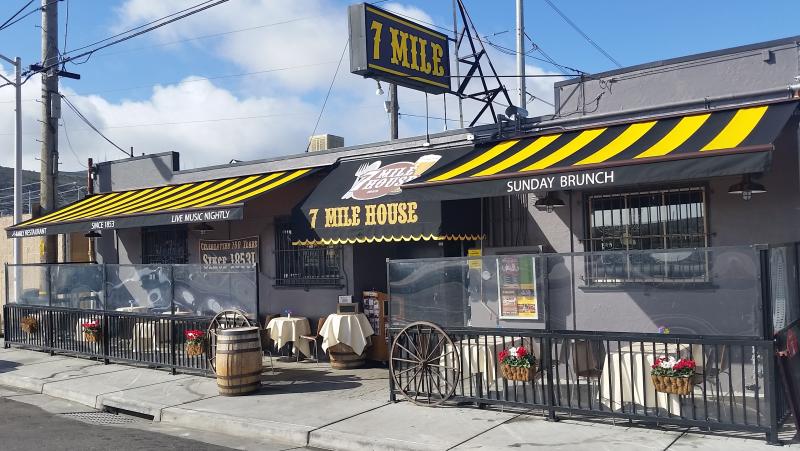 I wanted to test my wine knowledge and skills, so in the afternoon I headed over to San Francisco Wine School, located downtown right on Grand Avenue. Here, they offer world-class wine education and events to open up the world of wine to people everywhere – whether you're a professional trying to advance your career or an enthusiast interested in the process. Founded by Master Sommelier David Glancy, they offer 18 certification programs and 100+ á la carte workshops on wine, beer, sake and spirits available to the public seven days a week. I took the Wine and Food Pairing class with Fred Swan, and I absolutely loved it. I went into the class not knowing much about the pairing process and left feeling like an expert. Fred made the class educational and worthwhile, but also added his sense of humor to keep the students interested and comfortable to ask questions.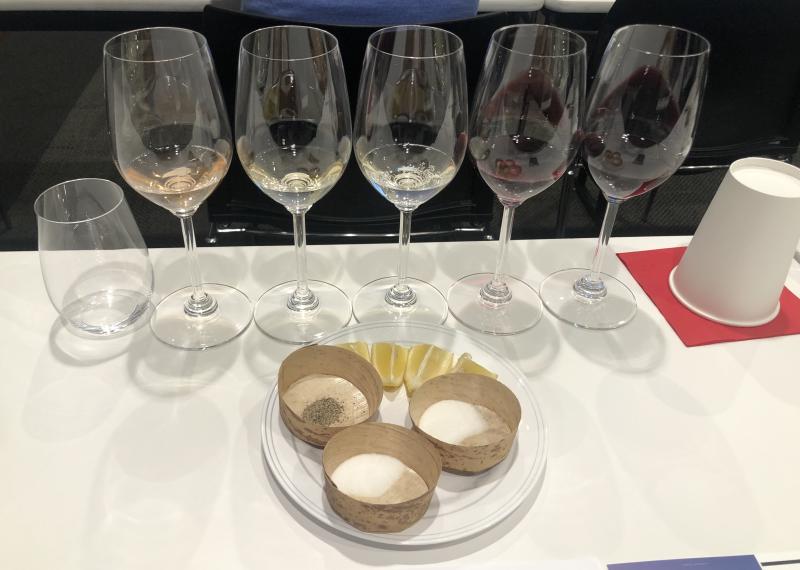 For dinner, I headed over to one of the best South San Francisco restaurants, Hula Hoops! This is a tiki bar and lounge that serves exotic cocktails and island-inspired plates. Happy Hour is every Monday through Thursday from 4 pm to 6 pm, and drinks and appetizers are served for only $5 each! They also offer brunch every weekend from 10 am to 3 pm and have $4.95 bottomless mimosas. Plus, if you mention "SMCCVB" you get 5% off your bill! I tried their spam fries which were absolutely delicious and a Hawaiian pizza which they cook in a wood-burning pizza oven. I got lucky and just so happened to go on a night that they had a live ukulele player perform! Overall they had delicious food and the live performance made for a new experience.
By the time my day was over, I had a full belly, dozens of beautiful scenic photos on my phone and a new self-proclaimed title of wine sommelier. I think it's safe to say this city offers more than just biotech!
Interested in visiting South San Francisco? Click here to learn more about some of the best South San Francisco hotels!

See all that The San Francisco Peninsula has to offer! Access your free visitor guide today and start planning your trip!