As an East Coast gal, I travel to California fairly often, and – when I can – I try to add an extra day onto the beginning of my trip to adjust to the 3 hour time difference. The city of Burlingame had long intrigued me due to its close proximity to the airport, and I was glad I planned in some extra time. Here is how I spent my day supporting businesses in downtown Burlingame.

Waking Up at Aloft

With its modern, upbeat vibe and clean lined rooms, I started my day the night before by checking into Aloft. Because I pass through the airport often, I've actually stayed at both Aloft and their adjacent sister property, The Westin. The fabulous thing about these hotels (besides beautiful rooms!) is the fact that they offer a shuttle that runs to downtown Burlingame. I utilized both the shuttle and Lyft to get around, which were reliable and extremely safe.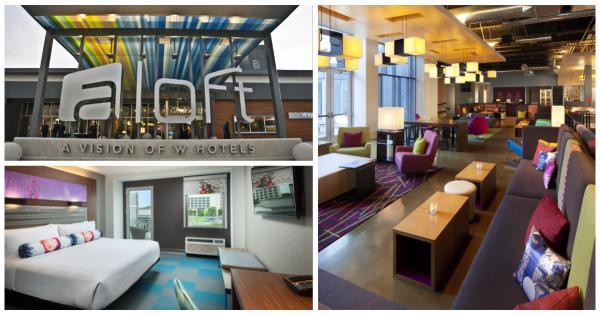 Tip: Are you a toiletry snob? If you're anything like me, you'll be impressed that they have Bliss products in the rooms.

Breakfast at Alana's Cafe

Craving a hearty breakfast in an adorable atmosphere? Be sure to head to Alana's Café. With both indoor and outdoor seating, their menu offers traditional fare such as eggs and French toast along with other favorites such as scrambles and quiches. The portions are definitely enough to get you through your morning.
Tip: Want to start your day off with a kick? The menu includes both mimosas and bloody Marys.

Massage at Shama Thai Massage

If you've never had a Thai massage, I highly encourage you to go to Shama Thai. A friend of mine called it "yoga for lazy people" – I'd say that accurately sums it up. Not only do you get a relaxing, thorough massage, but the stretching techniques incorporated during the session reach deep and realign the body after a long flight.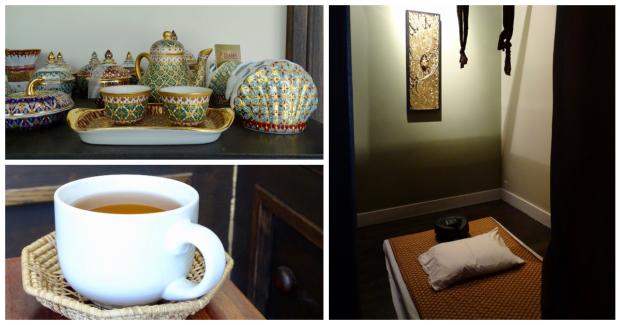 Tip: Be sure to take note of the door to the massage rooms – it's straight from Thailand!

Coffee at Caffe Central

I don't know about you, but I always look forward to a good cup of coffee in the morning. To wake up post-massage, head to Caffe Central. Whether you choose hot chocolate, tea, or a chai latte, a visit to this bright café is sure to make you salivate. Why? Their cases full of desserts tell their own story! Caffe Central is a great place to build into your day whether you take your treat on the go or decide to stay for a bit.
Tip: If you need to pop in somewhere to work for a while, they have fast, free wifi.

Perusing Books at Books Inc.

There is just something about a bookstore. The smell of crisp pages is matched by tiny bundles of opportunities for the mind. Whether you crave mysteries, true stories, or a lighthearted read, Books Inc has a vast selection along with a helpful staff. What a great place to pick up a book to read on the flight home.
Tip: Traveling with kids? Be sure to check out their calendar for story times.

Finding Your Inner Child at Amiko Boutique

Speaking of kids, my inner 13-year-old self squealed with delight when I entered Amiko Boutique! Products from Hello Kitty, Pusheen, and Toki Doki are scattered throughout this airy shop that is filled with color. Whether you need to pick up a souvenir for your child or forgot an essential baby item (think sippy cups and plush toys), it's the perfect place to pick up a little something that makes you feel good.
Tip: If you need a small bag, they offer backpacks and small clutches to hold travel essentials.

Lunch at Flights

Admittedly, I'm a big fan of the menu at Flights. I'm very indecisive when it comes to ordering, and I adore sharing food with others. The menu at Flights consists of "flights" of food, which solves the problem (ok, well, sort of – I still had an issue choosing which flight I wanted!). With selections like mac and cheese, falafel and sliders, you may have the same conundrum I did. They also have dessert and drink flights…everything I had was delicious!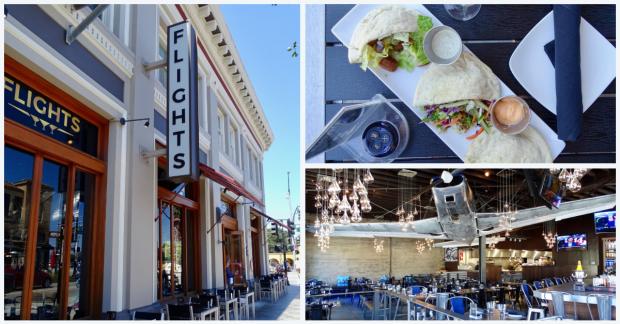 Tip: They have happy hour specials during lunch, and if you check in on Yelp they celebrate by giving you a glass of champagne.
The city of Burlingame had long intrigued me due to its close proximity to the airport, and I was glad I planned in some extra time. 
Boutique Shopping at Morning Glory

Morning Glory has been a staple on Burlingame Avenue for over 40 years! Once a hippy boutique, two sisters took over the store in 1972, and the rest is – literally – history. With trendy clothing and fun accessories, it is a lovely boutique for getting something new to wear to dinner.
Tip: Be sure to take note of their creative display windows.

Grab a Card at Paper Caper

Another longstanding shop, Paper Caper has been around since 1978. If you adore paper like I do, it is a great place to pick up stationery, a thank you gift, or a fun card to send just because. They also offer Vera Bradley and a variety of California merchandise along with other fun gift items.
Tip: Be sure to head out to their backyard to relax and take a peek at their fountain.

Learn About Healthy Oils at Del'Oliva

Think the olive oil you get at the grocery store is the best you can find? Think again! The owner, Eddie, is passionate about good oils and delicious vinegar, so a stop at Del'Olivia offers both an entertaining education along with the opportunity to sample combinations of delectable oils and vinegar.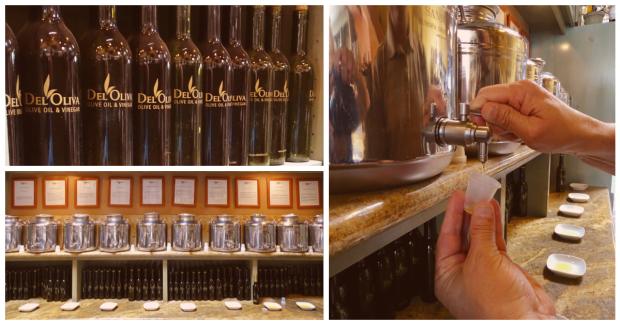 Tip: No time to stop in wine country? Be sure to pick up a bottle of vintage while you are at Del'Oliva.

Freshen Up Your Look at Reconnect Hair Design

Offering the opportunity to "reconnect your outer beauty with your inner beauty" as their site states, Reconnect is a fabulous place to treat yourself to a trim, blowout, or totally new look. The salon is fully staffed, and the owners are both engaging and full of style themselves.
Tip: Take note of the original artwork outside. You'll love it if you are a succulent fan!

Dinner at Coconut Bay

Truly, I can think of no better way to end the day other than heading to Coconut Bay for dinner. The owner, Pookie, has brought carefully curated recipes straight from Thailand. My favorite was the Turmeric Puffs because they were both delicious and fun to eat, and the blue rice was tasty and unique.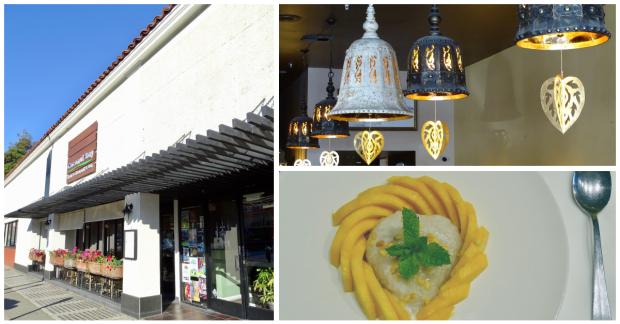 Tip: Pookie also owns Shama Thai, so be sure to tell her about your massage experience if you see her during dinner.

No matter what your day entails, I highly encourage you to head to downtown Burlingame the next time you are in the area. No matter your interests (or palate) you are sure to discover new things during your travels.

See what else is happening in The San Francisco Peninsula! Check out our digital Visitors Guide or order a printed version today, and start planning your trip!