Nestled in the rolling hills and tall rustic Redwood trees of Woodside, CA, there is a beautiful sanctuary called Canyon Ranch Woodside. These times of uncertainty and stress have us all in need of an escape - from the pandemic, working from home, and life in general! There is no better way to reset than to visit this one-of-a-kind healing wellness retreat. Canyon Ranch is committed to providing you a whole mind, body, and soul makeover with an intimate, immersive, and elevated retreat experience.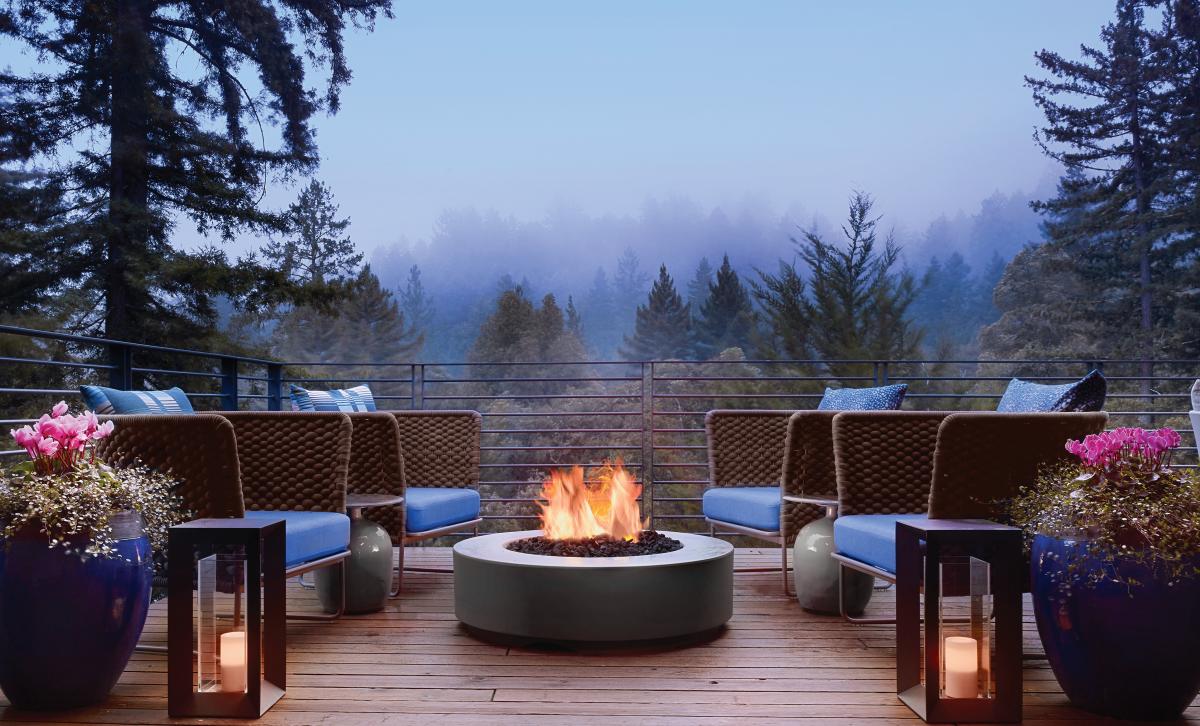 When you arrive at the facility, you will feel transported to another world. The giant Redwood trees sway in the wind and the smell of the forest is the first thing that greets you. When walking through the facility, you are impressed by the luxury and unprecedented hospitality. If you choose, you may even reserve one of their outstanding treehouse rooms and wake up with nature each morning. Every day brings a new level of self-care and restoration. Spend the day doing different wellness activities such as hiking, horseback, or mountain bike riding, meditating, and yoga. Or, if you'd rather just sit back and relax with a glass of wine and a book, the tranquil forest is right there to guide and calm you.
 
Canyon Ranch is really here to help you find inner peace.
Canyon Ranch welcomes all wellness seekers for any length of stay from Thursday through Monday and is open to group reservations throughout the week. Your experience includes retreat programming designed to complement and reset the circadian rhythms of the human body to nature, accommodations in the luxurious bedrooms or treehouses, and all meals. If you would like to add any special a la carte experiences like mountain biking, bod pod testing, or wellness coaching, there is an additional fee. Surrounded among centuries-old Redwoods, this retreat experience will not only let you feel connected with nature, but with yourself.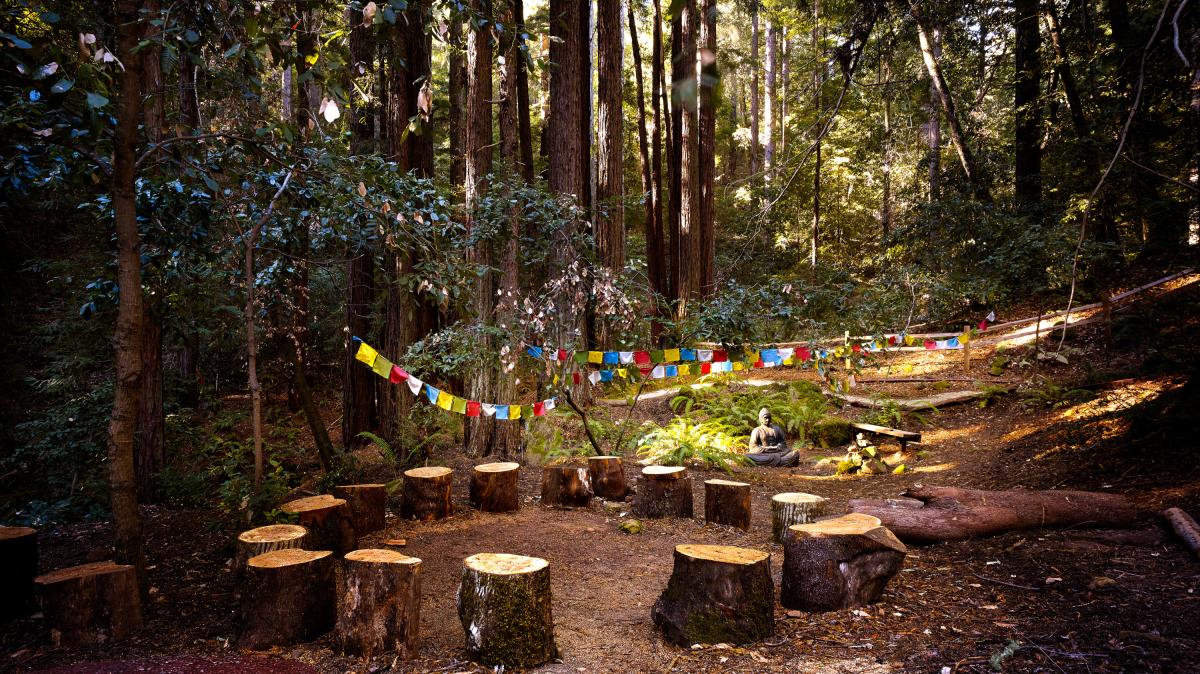 Every wellness journey includes food, and Canyon Ranch Woodside is no exception! Their Executive Chef, Isabelle Jackson Nunes, is an expert in her field and sources the freshest ingredients from local farms around San Mateo County. Her diligence in purchasing local produce and ingredients has led Canyon Ranch Woodside to earn a San Mateo County "As Fresh as it Gets" Award, notarizing their commitment to supporting local farms. Chef Isabelle creates delicious menus with ingredients from farms such as Markegard Family Grass-Fed, Harley Farms Goat Dairy, Blue House Organic Farm, Iacopi Farms and so many more! The food and meals alone at Canyon Ranch will take you on a spiritual and healing journey.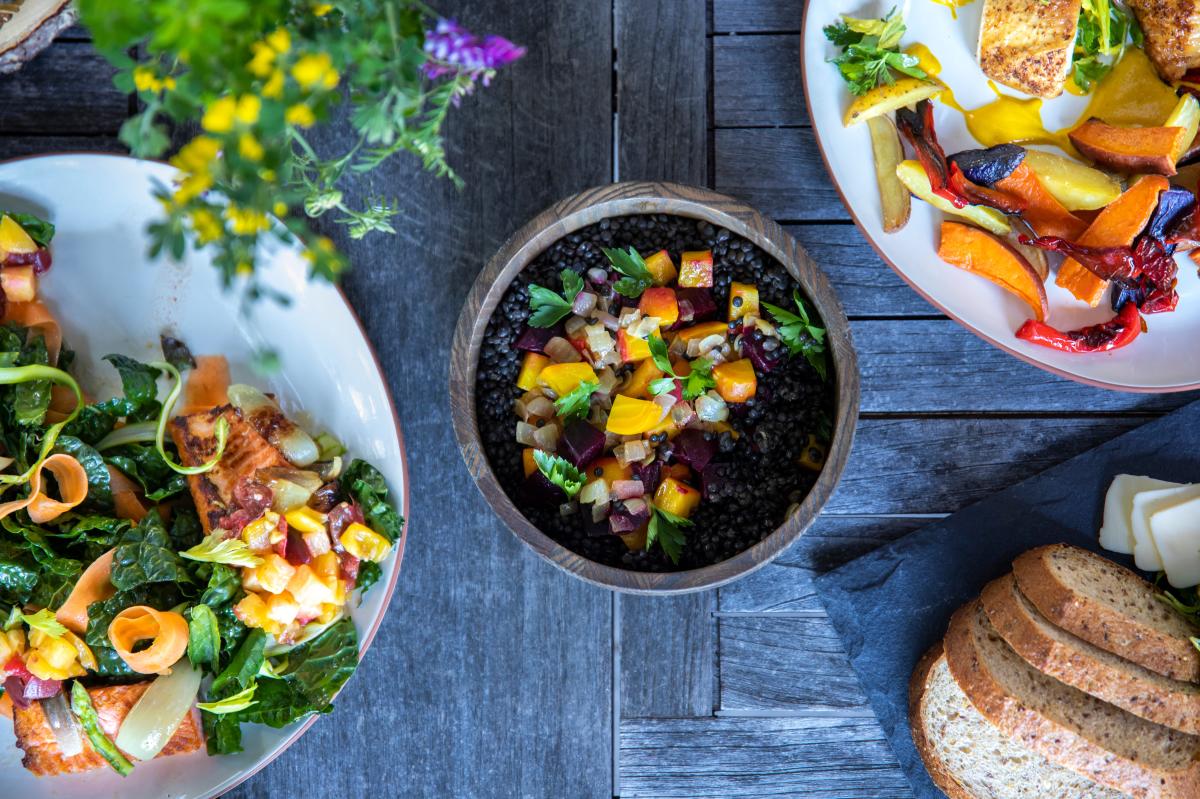 If you are looking for a mental getaway, a healthy reset or to go on a healing spiritual journey, Canyon Ranch is the place to lead you there. They offer the inspiration you need to make lasting changes in your life. Book now for a life-changing opportunity to heal your body, mind, and soul!

All photos courtesy of Canyon Ranch Woodside.
 
---

See all that The San Francisco Peninsula has to offer! Download our visitor guide today and start planning your trip!