For Spencer Townsend, it all started when he was playing soccer in Portola Valley at the young age of seven. That's when he and his father, Scott, met the Cronin family – of Cronin Cellars. From 1997-2003, it became a father-son tradition to head over to the Cronin's after soccer practice and make wine with Duane and his son. Duane taught Spencer and his father a lot about small wine production as they helped him crush and produce the fruit in their cellar. What was once a curiosity, winemaking became a full-blown hobby for Spencer.
In the early 2000's, Scott and Spencer began making their first home vintages, which is where the concept of Russian Ridge Winery began. Sadly, Duane passed away in 2003, leaving behind his wine legacy, which the Townsends wanted to carry on through their own wine label. Spencer said that both he and his father wanted to get into winemaking because they wanted to see something grow with their own two hands. As time passed, one barrel a year turned into two, three, four…eight. They were producing "more than the government wanted them to make under one roof," Spencer joked. That's when they decided to make a more substantial amount of wine, not just for the family, but for everyone else.
Outside production started at Rock Wall Wine Company in Alameda. At the time, it was the only place they could find to make wine. They were then referred to Paul Rogerville at Cuvée Wine Cellars in San Carlos. After two years working with Paul, the Townsends decided it was time to move out and find their own place. One day they noticed a lease sign down the street from Cuvée. About an hour after the sign was put up, they jumped at the opportunity.
"It was time for the baby bird to leave the nest!" – Spencer said when asked why they stopped working at Cuvée's facilities.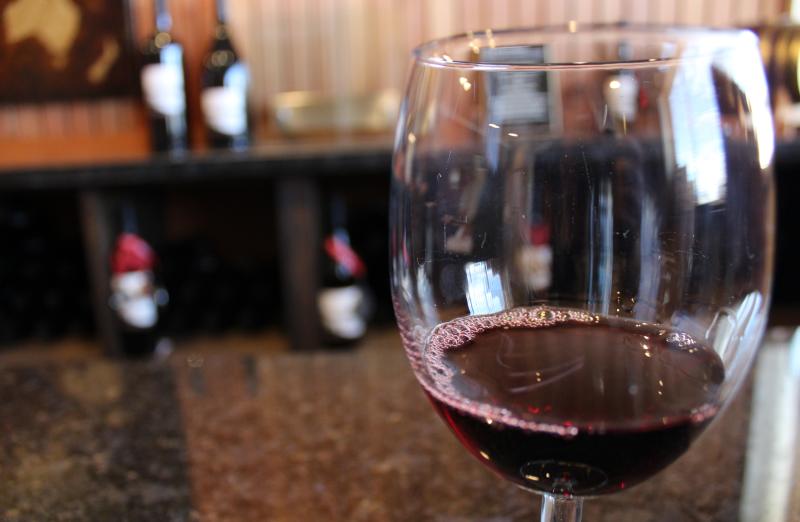 Spencer explained they picked San Carlos as the location for their winery because they "wanted to bring the winery to a place where it was easily accessible for everyone." The goal was to "bring the wine down to the people" where they can easily stop by on their way home from work.
While Spencer's father was running the winery, Spencer received his education. He worked hand-in-hand with a dozen or so wineries. In 2012, he had the opportunity to spend a year making wine in Australia. With no formal training in wine, other than making it since he was seven, Spencer has recently taken over the family business as the day-to-day owner after his father's retirement.
Nonetheless, the winery has become a complete family business and Spencer's father still helps with the chemistry side. His mother helps with the books around tax season, while his girlfriend handles their social media and wine club.
When asked if he had any advice for aspiring winemakers, Spencer responded, "Seek out information, look out for online programs, ask questions, volunteer…a winemaker ALWAYS needs help!"
In regards to the wine, Russian Ridge Winery is known for its bold, robust, home-style taste. Nothing about their wine is textbook, but they are all a rich, filling glass. Their wines are heartier; with richer tannins, a bolder and spicier taste, and with slightly higher alcohol levels – "the way we think Californians like their wine", said Spencer. This is due to the quality of grapes they choose and making sure they are aging via barrel. Russian Ridge Winery has about 15 varietals, including their dessert and sparkling wines. They only produce about 1,000 cases annually, smaller quantities at a better quality. They even produce "Duane Cronin's Blend" in honor of everything he did for them. This blend has since received a double gold award!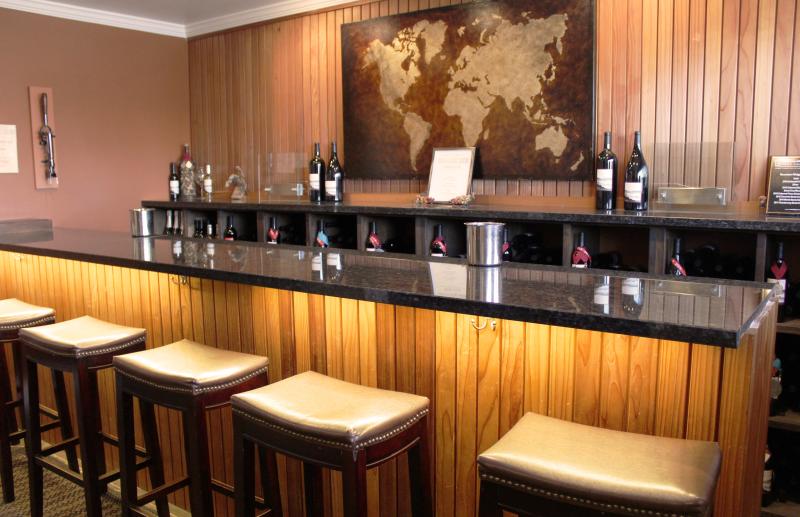 When asked about Russian Ridge's atmosphere and venue, Spencer explains, "We are like the 'CHEERS' of wine rooms! Everyone knows your name, everyone likes to come in and let loose, let their hair down and embrace the weekend a little bit." Spencer truly enjoys the laid back experience that he provides his customers. "You can come in here in your flip- flops and a tank top, or come in your fur coat. As long as you're down to cut loose!"
Russian Ridge also offers a wine club with no entry fee. You can choose from three options: two bottles per quarter with a 15 percent discount on all purchases, four bottles per quarter with a 20 percent discount on all purchases, or one case per quarter with a 30 percent discount on all purchases. Membership is annual and offers other benefits such as an extra five percent off added to club rate on case purchases, free tastings for you and a guest, first choice on limited lots of futures when offered at a 50 percent discount, and access to member-only wines when available.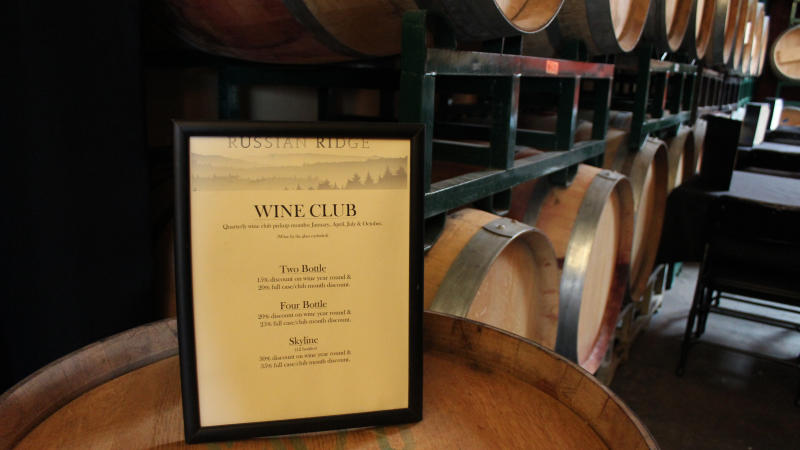 You may also find Russian Ridge's wines at Total Wines & More. They are proudly one of the two or three featured local wines at their Peninsula locations in San Mateo and Saratoga!
So, come down to Russian Ridge Winery in San Carlos, where you'll meet Spencer in the tasting room ready to pour. They're open Fridays 5:00 - 9:00 PM and Saturdays & Sundays 12:00 - 5:00 PM. Plan a visit soon and experience a family-owned winery that prides themselves on their one-on-one interactions!

Russian Ridge Winery is located at 919 Washington Street, San Carlos, CA 94070
 
---

See all that The San Francisco Peninsula has to offer! Order a visitor guide today and start planning your trip!