Being located in San Mateo County and Silicon Valley, we are among some of the smartest innovators in the world. The COVID-19 pandemic has brought out some very creative ideas on how to pivot from in-person meetings and events to safe hybrid and virtual meetings and events.
For those of us who are not experts on this subject already, a hybrid event is a tradeshow, conference, seminar, workshop, or other types of meeting that combines a "live" in-person event with a "virtual" online component. A virtual event is an online event that involves people interacting in a virtual environment on the web, rather than meeting in a physical location.
As a Convention and Visitors Bureau, we ourselves had to shift from hosting our in-person events to unique and engaging virtual and hybrid events. We know this is not easy to do on your own!

Below is a list of businesses that are experts in the field and can help you pivot your events with creative and innovative ideas for hosting your next successful event.
 
Thinking Outside the Box

Where can I even begin? When hosting a new meeting or event, brainstorming is key! Seek advice from the experts, and you may come up with ideas you never thought were possible. To help you think outside of your normal event planning box, reach out to Blueprint Studios in South San Francisco. Blueprint Studios will reimagine your event and bring cutting edge technologies and ideas to this new digital stage. From interactive virtual environments and live chats to holiday parties and networking opportunities, they will help make your event seamlessly go from boring to soaring!
Another great out of the box idea to add to your planning is a Virtual Photo Booth offered by Featherstone Studios. The virtual photo booth helps companies celebrate together while maintaining social distance - perfect for the office online holiday party! To test out this awesome virtual photo booth, please click here for an exclusive preview.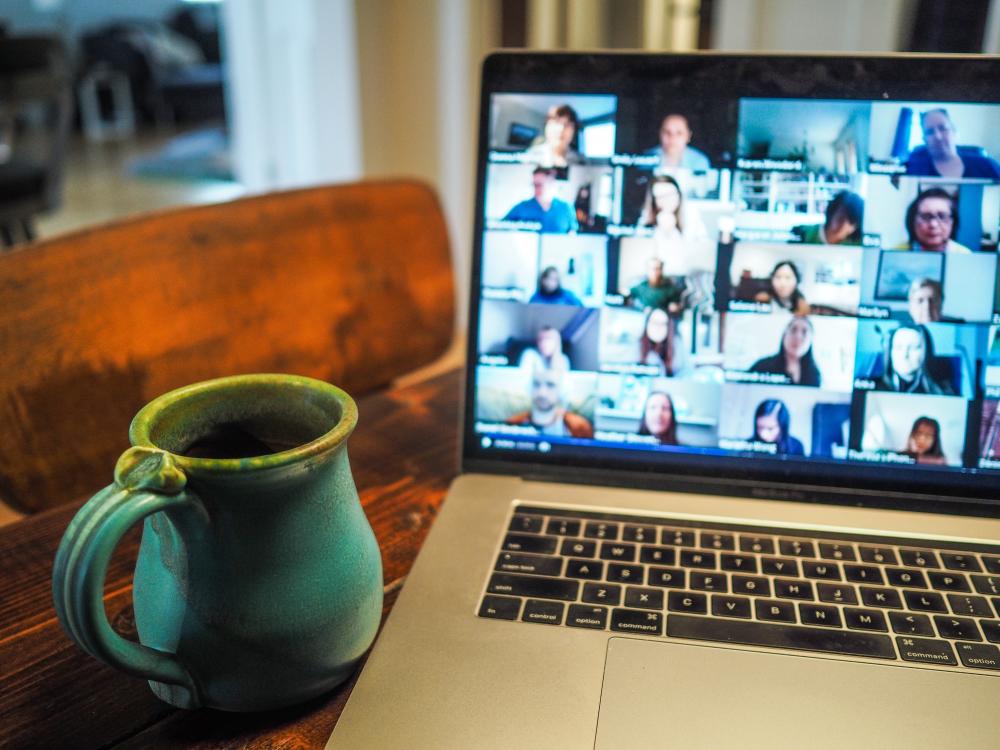 The Tech Support You Will Need

From experience, if you are anything like me you may need extra help navigating the online techy-waters. With so many new resources, online platforms, Zoom, GoToMeeting, Chime - it is hard to know what will be the right option for your group. We recommend two of the best Audio/Visual companies in San Mateo County and Silicon Valley: Audio Visual Resources and PSAV.
Located centrally in the San Francisco Bay Area, Audio Visual Resources can help you from the brainstorming phase through final production. They will be there for you personally and professionally, assisting you in customizing your event to make your production the best quality possible. The shift to hosting virtual events is nothing new to them - they have been and always will be experts!
 
Additionally, PSAV's Bay Area tech experts will work with you to create a one-of-a-kind experience that combines creativity and technology. They offer a wide array of planning, design, and technology solutions to create awe-inspiring event experiences of any size, anywhere you are – or want to be. With their world-class service, you'll have the peace of mind knowing they are personally invested in making your event a success. They recently launched a virtual and hybrid events program that is definitely worth checking out!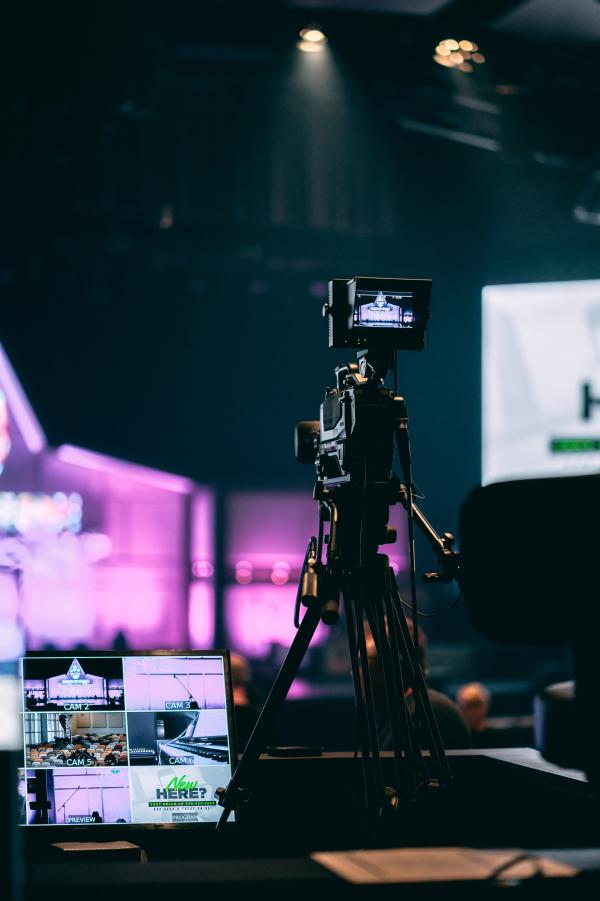 Where to Host Hybrid Events?

When hosting a hybrid event, one where there is a portion of the event in person and online, it is important to work with experienced venues who know how to navigate these unique types of events. We have a few suggestions when selecting venues:
1. Look for venues that are specifically committed to helping you shift into a hybrid event. A great example of a hotel we often work with is the Oceano Hotel & Spa in Half Moon Bay. They understand that planning an event today can be daunting and difficult to navigate with the ever-changing recent health mandates. They have created virtual and hybrid event-specific packages to help guide you through your planning.
2. Work with venues that already have the tech capacity. Many venues offer tech support, but let's be honest…some do it better than others, and the Four Seasons Hotel Silicon Valley is no exception! Noelia Roblero, their Assistant Director of Events, will help you every step of the way in planning your virtual or hybrid events. They partner with PSAV to offer one-of-a-kind event planning and technology expertise! If you want to host an event in the heart of Silicon Valley with Silicon Valley tech - this is the perfect choice for you!
3. Consider conference centers! You may not have considered hosting your virtual or hybrid event at a conference center, but it could be the perfect option for you, especially if you are looking for a large space to meet safely. The South San Francisco Conference Center offers virtual and hybrid event packages that even include "Drive-In" options - where guests can safely experience your event in their cars and even have food and beverage delivered right to their car windows!

If you are looking for LOTS of space to safely socially distance, then the San Mateo County Event Center is for you! They have over 195,000 square feet of indoor space and even more outdoor space. Another conference center with an amazing view of the bay is the Seaport Conference Center in Redwood City. They specialize in hosting virtual/hybrid meetings and training and have hundreds of computers in-house and ready to go for your group.

Needless to say, seek the help of experts when planning your next virtual and hybrid event. We believe these types of events are the future and are here to stay. We are also here for you and want to help you host your events. Please reach out to our team to talk ideas, get in touch with any of the above businesses, or simply find your way to get started.
If you are curious, check out the first hybrid event below that our team hosted with the help of PSAV and Four Seasons Hotel Silicon Valley, "Events Reimagined".
---

See all that The San Francisco Peninsula has to offer! Download our visitor guide today and start planning your trip!