Love is in the air on the San Francisco Peninsula, and we've gathered up some of the most romantic things to do in the area to help you plan for Valentine's Day. Whether you enjoy a good meal or a bit of adventure, The San Francisco Peninsula is sure to impress! 
 
Romantic Hotels on The San Francisco Peninsula
If you're in need of a romantic getaway, our beautiful region has 140 hotel options from which to choose. For scenic views, bring your special someone to Half Moon Bay and stay at either the oceanfront Beach House Hotel or the Oceano Hotel & Spa, which are within walking distance to restaurants with amazing outdoor dining options such as Sam's Chowder House and the Half Moon Bay Brewing Company.

For exploring closer to the San Francisco Bay, a few recommendations are the DoubleTree by Hilton San Francisco Airport North, Grand Bay San Francisco, or the AC Hotel San Francisco Airport/Oyster Point Waterfront. Learn more about other hotels on The San Francisco Peninsula.
 
Explore Filoli Historic House & Gardens in Woodside, California
Looking for beautiful gardens? Filoli is a magical place that embodies romance at every corner! The luxurious gardens come alive with seasonal blooms to admire and winding pathways where you can get lost to steal a kiss. The gardens also offer incredible views for that perfect Valentine's Day photo with your sweetie. Seasonal highlights at this time of year include spectacular pink camellias and magnolias!
 
Take a Sunset Sail on The San Francisco Bay
Feeling a bit adventurous? Enjoy a private sail for two on the San Francisco Bay! Spinnaker Sailing provides a knowledgeable skipper aboard each boat to ensure safe operation and give you time to sit back and relish the views with your sweetheart. If you're interested in being more hands-on, they'll give you a chance to participate in sailing the boat.

PRO TIP: After your sail, head over to lively Downtown Redwood City and enjoy dinner and drinks at LV Mar & Tapas or Angelica's. May we also recommend our Top 10 Places to Visit in Redwood City while you're there? Alternatively, explore the beautiful Foster City Lagoon with an eco-friendly and easy-to-drive electric boat! Be sure to check out Edgewater Marine for this unique opportunity.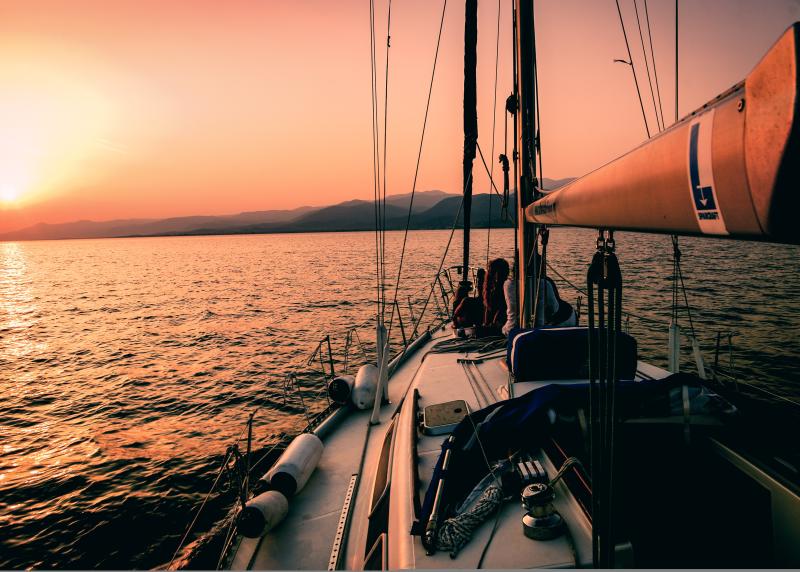 Visit a Local Farm and Have a Picturesque Picnic
If you're looking for a unique outdoor activity, take your special someone on a trip to San Mateo County's very own goat farm! Harley Farms in Pescadero is the perfect spot for a fun day trip no matter the season. On the way, we suggest a stop at Arcangeli Grocery Co. right down the street from Harley Farms. Grab the fixings for a picnic: a bottle of the Sante Arcangeli Family Wine (the Pinot is our favorite!), a loaf of their famous Garlic Herb & Artichoke Bread, and some deli meats.
 
When you arrive at Harley Farms, visit their cheese shop and browse the adorable wooden barn farm shop. While there, select some goat cheese and local honey to add to your picnic. Sit on a bale of hay, admire the cute baby goats, and indulge in your truly local, "As Fresh as it Gets" picnic. Make sure to stop at Pigeon Point Lighthouse on your way home for the perfect sunset picture, because nothing is more romantic than catching the sunset over the Pacific Ocean.

PRO TIP:  Bring a small cooler and grab a box of homemade goat cheese ravioli on your way out to make for your Valentine's dinner. You will not be disappointed!
 
Reserve a Table At The Four Season's Après Village
What's a date night without a little decadence? Sit by the fire and indulge in a winter-themed menu and warming cocktails at the Four Seasons Hotel Silicon Valley during their annual Après Village. Through February 25, 2023, you can enjoy delicious treats like cheese fondue and family-style s'mores. It's the perfect winter wonderland setting without having to travel to the snow!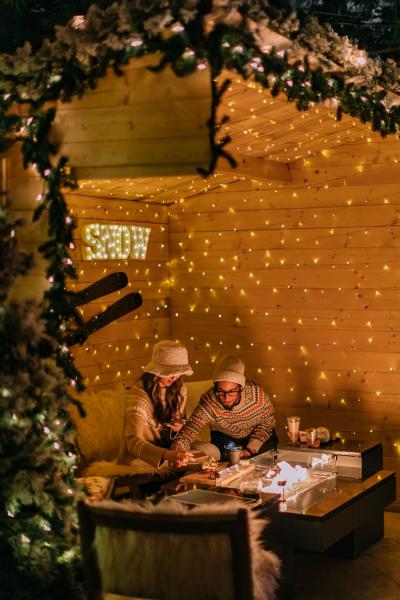 Local Wine Tasting on The San Francisco Peninsula
Yes, you can enjoy a local glass of wine right here on The San Francisco Peninsula! The City of San Carlos offers the Mid-Peninsula Wine Trail, an area in the Industrial Arts District lined with award-winning, craft wineries all within walking distance of each other, making for the perfect day trip! For a variety of reds and whites, head over to Flying Suitcase Wines and Russian Ridge Winery. Once you're done, be sure to visit Domenico Winery & Osteria for Italian varietals and small plates.
Great wine options on the Coastside include La Nebbia Winery and Barterra Winery in Half Moon Bay. Both of these wineries offer beautiful outdoor dining.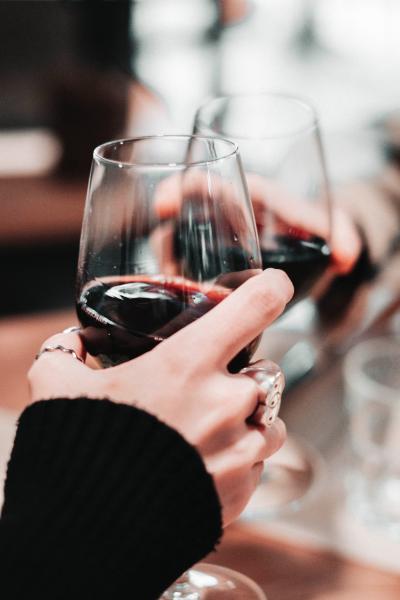 Get Creative With a Wine and Paint Night
There's nothing like a little wine to unleash your inner artist. If you're looking to get creative, we suggest a wine and paint night at Bottle & Bottega in Belmont. For a customized experience, be sure to check out Paint Live Laugh, which offers painting lessons and also commissions art. Or check out Swirl Works located at Allied Arts in Menlo Park. They offer workshops led by master artisans in a beautiful garden courtyard.
 
---

See all that The San Francisco Peninsula has to offer! Get inspired with more travel itineraries and start planning your trip!