Just eight months ago, Ginger, Paul, and their son, Chris Minoletti—became the new owners of Barterra Winery in Half Moon Bay. Founded in 2005, Barterra Winery was previously owned by Bart and Mary Colucci. After years of growing the winery, Bart and Mary felt it was time to pass the baton to their loyal coastside friends, the Minoletti family.
Not only had the Minolettis been immersed in Half Moon Bay business for over 30 years, they had also been wine club members at Barterra for many years leading up to the purchase of the winery! Paul's grandfather, Angelo Minoletti, immigrated to America and settled in San Francisco where he made wine for the family…beginning the Minoletti family's wine journey. Their love for wine and the way people can connect and meet through wine is what finally led them to the wine business.
 
"We got into this business simply because we LOVE wine!" – Ginger and Chris
 
Ginger loves the connections wine creates. She believes one of the most rewarding parts of her job is when people sit outside in the courtyard and start talking to one another, making new friendships.
Ginger comes from a travel background, where she's had the opportunity to meet people from all over the world. She admits the thing which bonded her the most to other people during her adventures was always food and wine. When asked why she loved wine so much, Ginger responded:
 
"Wine can tell a story. It connects people, goes well with food. What's not to love?"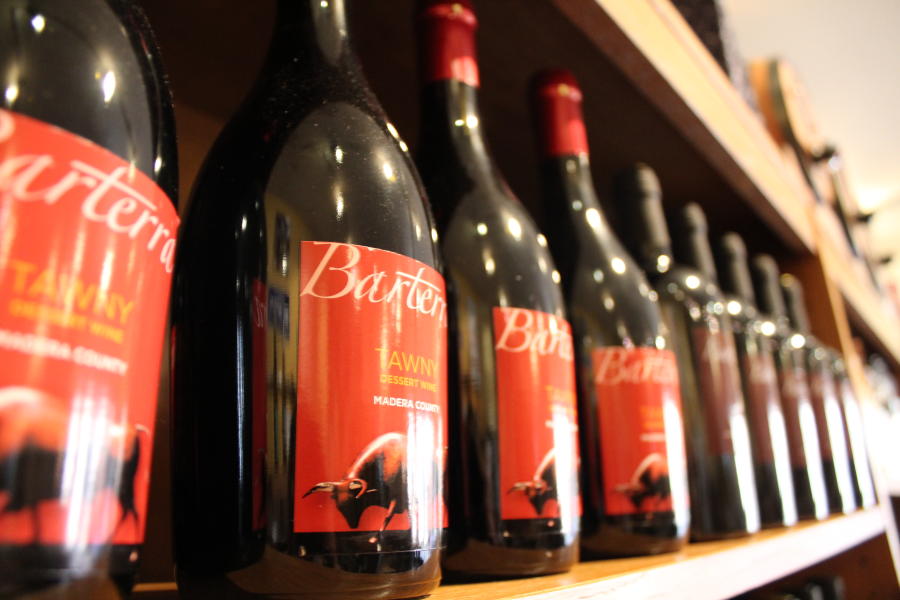 Chris has more of a food and wine background, having worked at a wine and liquor store in Colorado and at fine dining restaurants in northern Michigan, which trained him in wine tasting. Eventually, he moved back to San Mateo County to work in the travel industry, but he always missed working with wine. Chris truly enjoys the interpretive experience of wine tasting. The taste and aromas are all unique to each individual, which he finds fascinating.
Furthermore, Ginger and Chris enjoy being involved in such a collaborative and supportive community. The wine industry is a tight-knit community—people know one another and have a lot of respect for each other's skills and knowledge. We asked Chris, what surprised him about the industry?
 
"The support of others in the wine industry has been unbelievable," Chris answered.
 
The Minolettis firmly believe Bart and Mary laid the groundwork for success. As they came in without as much experience as others who start their own winery, they are very thankful to Bart and Mary for laying down the foundation and building the relationships needed to quickly learn the industry and continue to grow Barterra Winery.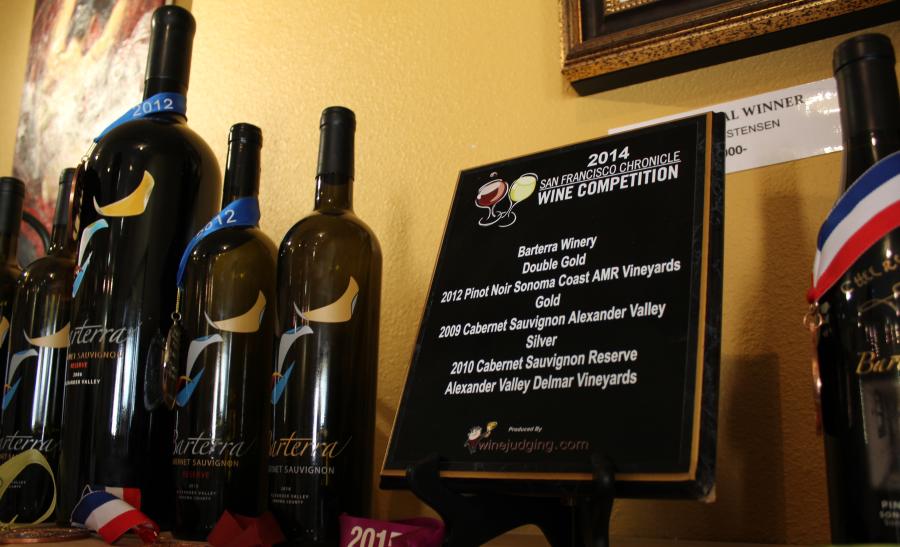 In regards to the wine itself, Barterra offers a wide range of fine wines made from grapes all over California. They offer about 20 to 22 different wines, all from the Italian varietal. Chris's favorite is the Primitivo, a red Italian varietal and cousin of the Zinfandel, which contains notes of vanilla and warm spices, boysenberry, and black cherry.
Throughout this new journey, Chris and Ginger have also been surprised about how much fun the wine business is. Ginger admits her favorite part is pouring wine and talking to people; she likes to be known as the "Sunday Pourer". She loves to learn where her customers are from and enjoys the stress-free environment.
When asked if they have any advice for aspiring winemakers, Chris and Ginger both agreed that you need to have patience and "just enjoy the ride". It takes a while to actually make money—start small and find good wines.

"Every business starting out will have challenges, and you may question if you're doing the right thing…talk to winemakers, they're so supportive. Reach out to the wine community." – Ginger and Chris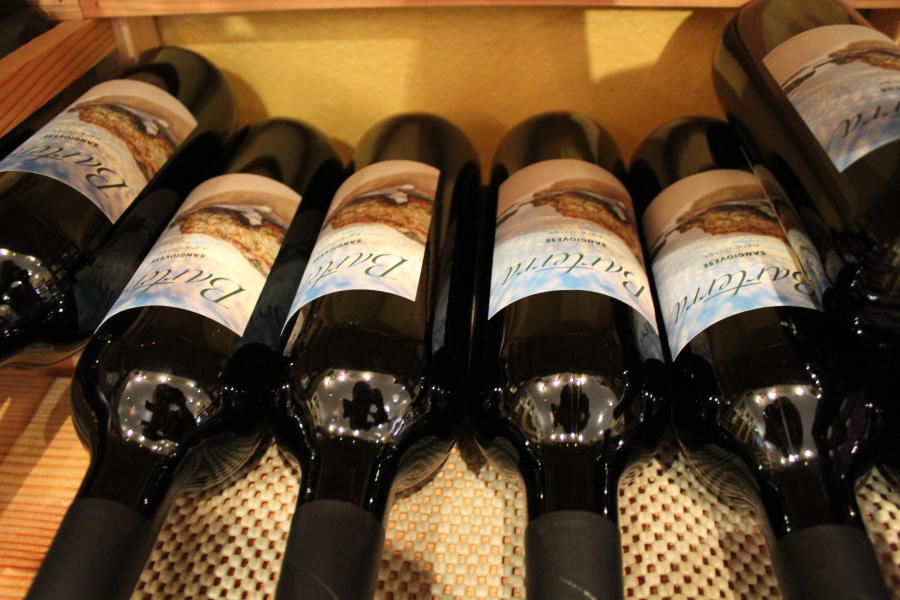 Barterra Winery has at least one special event a month—a local's night in the courtyard. It's usually on the last Friday of the month and includes live music and a pop-up food stand by the Cove Café. The winery stays open until 7:00 p.m. that evening.
Can't make it to those events? No worries, you may visit this cozy, Italian-Euro feel courtyard winery any Thursday through Monday from 12:00 to 6:00 p.m. Come by and meet Ginger, Paul, or Chris and his wife May, who will be behind the counter ready to pour you a glass of wine!
Lastly, Barterra Winey also offers a wine club, which Ginger says her customers really enjoy. There's no fee to sign up—you just commit to purchasing four bottles of wine three times per year! Wine club members also get additional benefits: a 15% discount on all bottle purchases, 20% discount on all case purchases, free tasting or glass of wine with each visit, an invitation to their annual summer party, and invitations to free members-only and other special events.
 
Barterra Winery is located at 643 Main Street, Half Moon Bay, CA 94010.
---

See all that The San Francisco Peninsula has to offer! Order a visitor guide today and start planning your trip!