As San Mateo County and Silicon Valley continue to move forward in the reopening process, I am so excited to announce that museums in San Mateo County are now allowed to welcome visitors once again!

Local museums may now open their doors for indoor visits as long as safety guidelines are in place. Luckily for our destination, many of our museums are on top of this and are "Reopened & Ready" to welcome you back!

HISTORY MUSEUMS

One of my favorite museums in San Mateo County is the Hiller Aviation Museum in San Carlos, CA. This family-friendly museum opened its doors in 1998 and has been a staple in our community ever since. Opened by helicopter designer and inventor Stanley Hiller, Jr., the Hiller Aviation Museum features more than 50 aircraft from more than a century of aviation history.

The museum is a unique cultural asset and lifelong learning resource for diverse communities in the San Francisco Bay Area. I personally love how they celebrate the spirit of discovery and the innovation of aviation pioneers that made the dream of flight a reality. Their Aviation Camp and After School Aviators programs are also perfect for children.

Hiller Aviation Museum is open every day from 10:00 AM to 5:00 PM.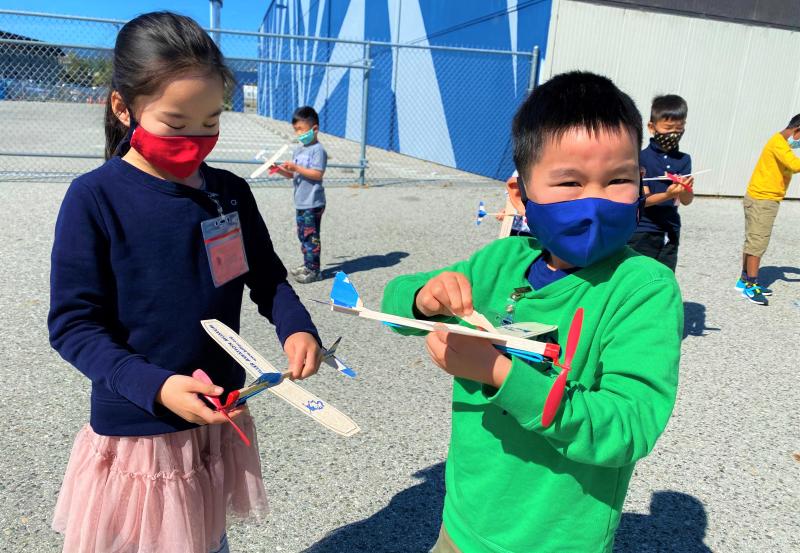 Photo courtesy of Hiller Aviation Museum
Now, if you are interested in learning about how Silicon Valley looked before the tech industry was introduced, then I suggest you visit the San Mateo County History Museum in Redwood City, CA. The SMC History Museum is an innovative, regional history center located in the County Courthouse, which was built in 1910 and where exhibitions depict the rich history of the Peninsula.

The San Mateo County History Museum will reopen on March 24, 2021, and they are now open Tuesday - Sunday from 10:00 AM to 4:00 PM. Admission is $6 for adults, seniors, and students. Children 5 & under are free. Visit their website for more information, guidelines for visitors, and to buy tickets.
 
ART MUSEUMS

If you are an art lover like I am, then you will love the Sanchez Art Center in Pacifica, CA. This art center provides exhibitions by emerging and established California artists, as well as education and outreach programs designed to make art accessible to people of all ages and backgrounds.

I am happy to see this wonderful art center open once again by appointment between art shows. And with the support of the San Mateo County Arts Commission, the Sanchez Art Center was able to purchase new safety equipment, such as hanging Plexiglas screens for gallery host areas, floor stickers, touchless hand sanitizer, and soap pumps, stanchions to block doorways that were left open for airflow, among other things.
Another great art gallery is Art Ventures Gallery in Menlo Park. This modern and creative art museum is currently welcoming visitors back! Art Ventures Gallery's hours are Tuesday - Thursday from 12:00 PM - 6:00 PM; Friday - Saturday from 10:00 AM - 6:00 PM; and Sunday and Monday by appointment. We recommend calling 650-400-5325 or email info@artventuresgallery.com for appointments.
Looking to visit a museum in San Francisco? We have great news for you! Both the Legion of Honor and de Young Museums are open once again! Current exhibits at the de Young Museum include "Frida Kahlo: Appearances Can Be Deceiving." This exciting exhibit runs through May 2, 2021, and displays 34 of Kahlo's artworks, including drawings, paintings, and a lithograph - as well as her personal belongings from her lifelong home, La Casa Azul, in Mexico City. Another fan-favorite is the Calder-Picasso Exhibit, which features more than 100 sculptures, paintings, drawings, and graphics by Alexander Calder (1898–1976) and Pablo Picasso (1881–1973), two of the most innovative and influential artists of the twentieth century! 
MORE FUN FOR THE FAMILY

What's more fun than a trip to an aquarium? Well, good news - the Aquarium of the Bay is open once again! This is, hands-down, one of my favorite attractions in San Francisco, and I suggest you plan a visit soon. Offering over 180 unique & local species, you will learn about what makes the San Francisco Bay a welcoming home for wild marine life.

The Aquarium of the Bay has added vital COVID protocols to keep guests safe, including reduced capacity limits, increased air ventilation, social distancing reminders, and a mask requirement. Watch this short video to learn more about their COVID protocols.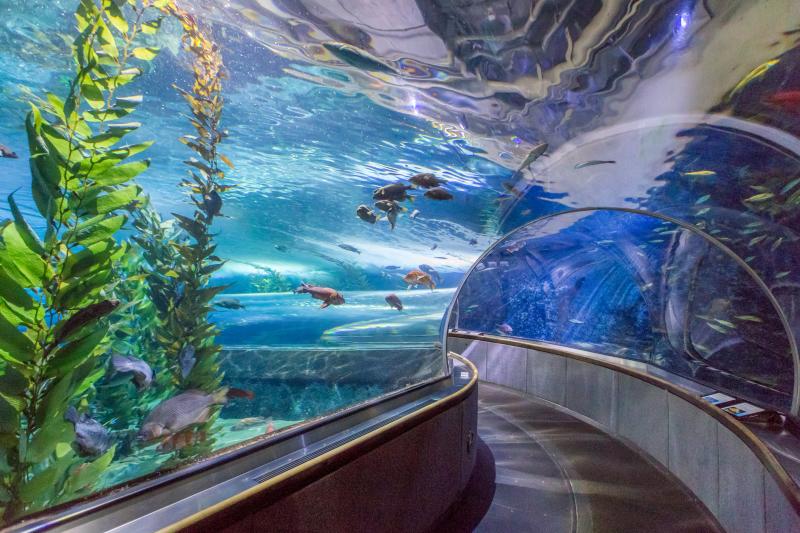 Photo courtesy of the Aquarium of the Bay
Interested in learning about science? The California Academy of Sciences is calling your name! After being closed for many months, the Academy is reopening on March 17. Plan a visit and enjoy new exhibits, old aquarium friends, and research-backed, CDC-aligned safety precautions to keep everyone safe and healthy during your visit. Please say hi to Claude, the albino alligator, for me!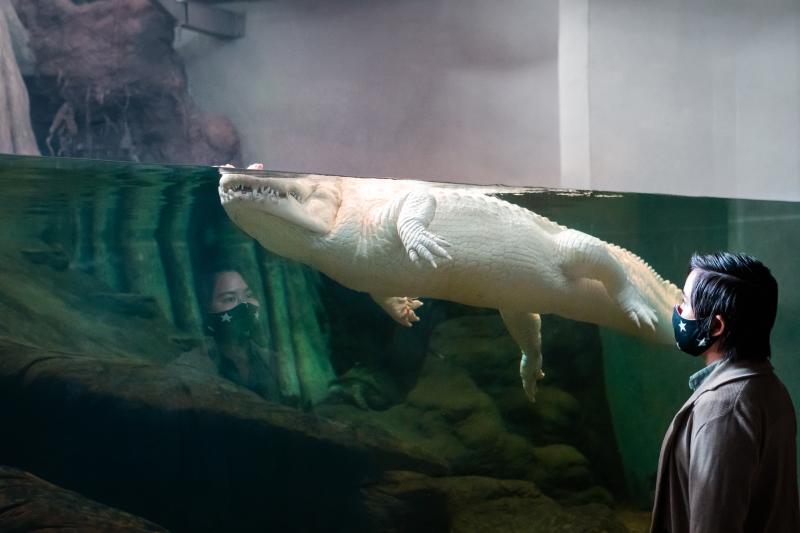 Gayle Laird © 2020 California Academy of Sciences
Tickets are available for purchase online; guests are encouraged to reserve tickets early to secure their entry date and time. Visit the Academy's website for more information on their reopening.
 
---

See all that The San Francisco Peninsula has to offer! Download our visitor guide today and start planning your trip!