As our destination continues to move deeper into Phase 2, some parks and hiking trails in San Mateo County and Silicon Valley have started to reopen. And since the weather continues to get nicer, we thought it would be a good idea to share how you can safely enjoy the outdoor beauty of our destination and take a break from being home!
As mentioned, earlier this month, the San Mateo County Parks Department reopened 13 out of 23 parks. This means that visitors are now allowed to visit many of the parks in San Mateo County but are also required to follow the following guidelines:
Stay in a single file on narrow trails
Keep six feet distance from others
Do not congregate with people who are not in your household
Carry face coverings

For additional information, check out the official video announcement by the San Mateo County Parks Department:

Courtesy of SMC Parks Department

NOW, LET'S TALK ABOUT WHERE TO GO!

Let's start with the Sweeney Ridge Trail, which spans from San Bruno through Pacifica. This 7.7-mile trail features beautiful wildflowers and beautiful panoramic views of the Crystal Springs Reservoir, the city of South San Francisco, San Francisco International Airport, Pacifica beaches, and more. The ridge is also the location of the San Francisco Bay Discovery Site, where the Portolá expedition first sighted the San Francisco Bay more than 250 years ago. Sweeney Ridge is open to hikers, bicyclists, and dogs on a leash from 8:00 AM until dusk. Be sure to pack some snacks and water, and bring layers just in case the fog rolls in! While you're in the Pacifica area, we recommend picking up a fresh pastry from Rosalind Bakery or delicious tacos from The Green Enchilada!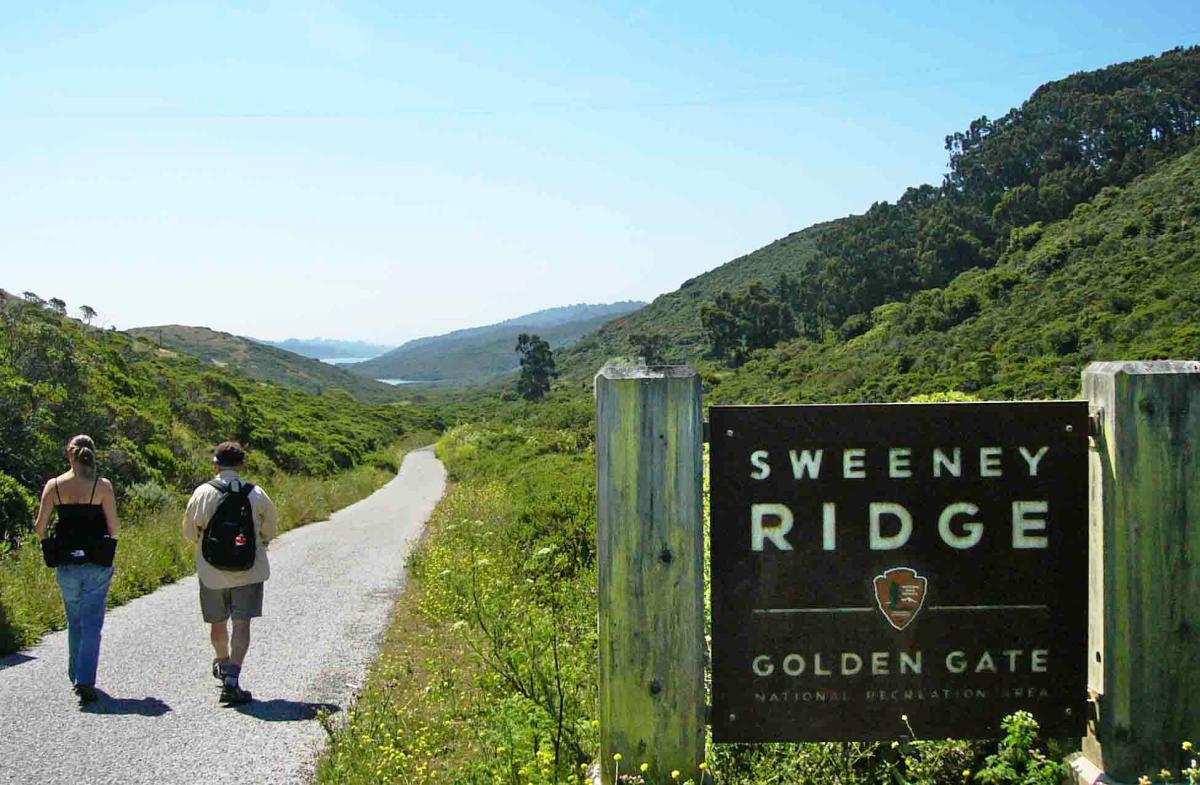 Couple hiking the trail at Sweeney Ridge
 
Another one of our favorites has to be Huddart Park in Woodside. This park features grassy meadows and hiking and riding trails that are ready for you to explore the beauty of classic California Redwood trees. Huddart Park offers spacious, forested slopes and steep canyons, while its natural beauty offers tranquility and fresh, clean air. Located just 3.5 miles west of Highway 84, the park is located within easy reach for those in the San Mateo County and Silicon Valley area! After exploring, stop by Freewheel Brewing Company and grab some craft beer and food with curbside pickup. Make sure to call 650.365.BEER or visit their online menu to order.
Also located in the southern part of San Mateo County, Pulgas Ridge Reserve in Redwood City is a 366-acre site providing trails for hiking or walking. Although this park includes an off-leash area, during this time they require that all dogs stay on a leash. The preserve's six miles of trails offer access to beautiful canyons and a ridge top with views of the San Francisco Bay and surrounding hillsides. If you get hungry after your outing, we suggest getting your sausage and schnitzel fix at Gourmet Haus Staudt, who are currently offering food for pickup. Their current hours are Tuesday-Saturday from 3:00 to 7:00 PM. Give them a call at 650.364.9232 to order ahead.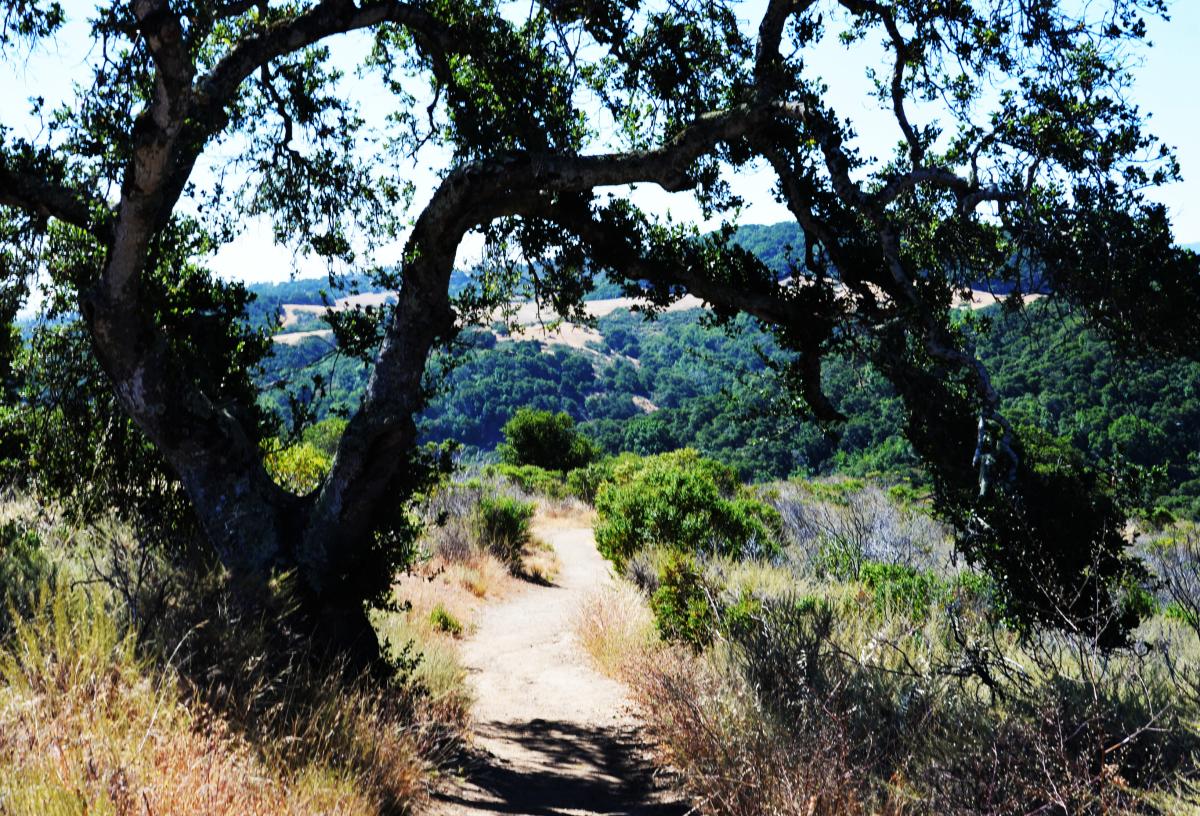 Hiking Trail at Pulgas Ridge Reserve

As we continue further south down the Peninsula, we approach the beautiful city of Palo Alto, where the Baylands Nature Preserve has partially reopened. This 1,940-acre preserve is one of the largest areas of undisturbed marshland remaining in the SF Bay Area and it offers 15 miles of multi-use trails. Many visitors consider this area as one of the best bird-watching spots on the entire west coast! Park restrooms are open, which is great, but all benches and water fountains remain closed, as well as the Baylands Interpretive Center. By the way, just a few miles from the preserve, you'll find Dinah's Garden Poolside Restaurant, one of our favorite restaurants offering unique dishes for takeout, such as their yummy artichoke ravioli and roasted salmon. Order ahead here to schedule for pickup once you're done with your social distance hike.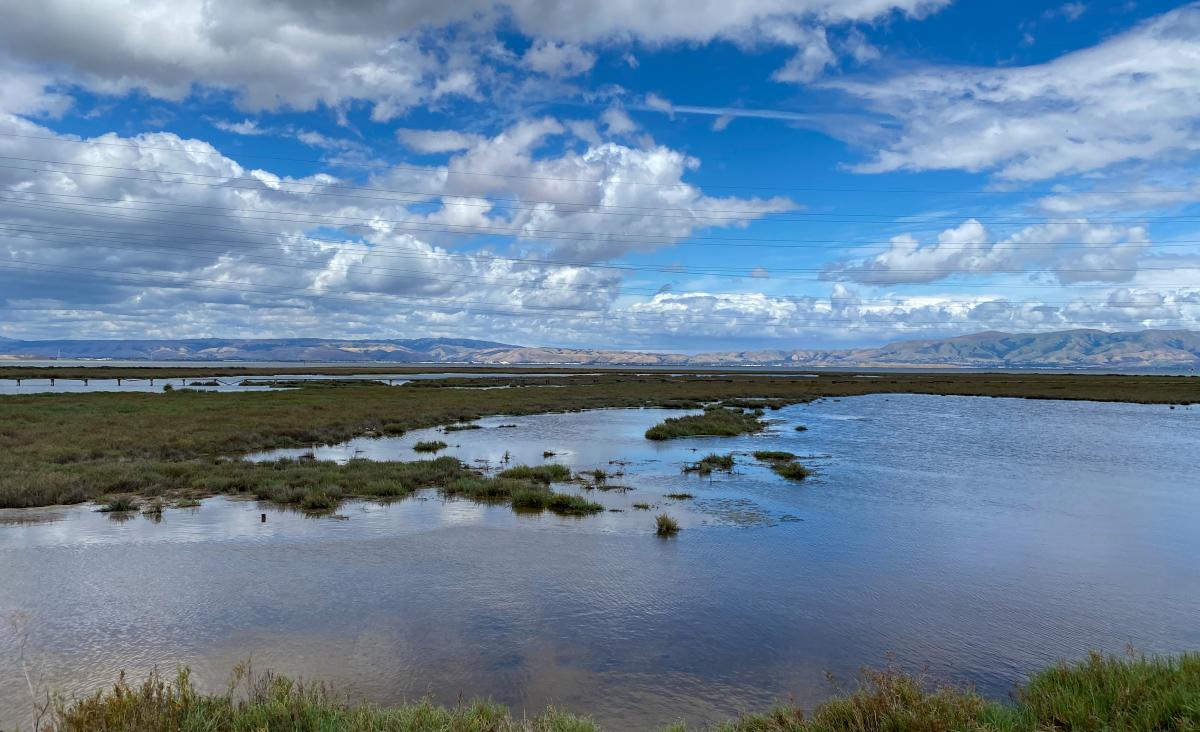 Baylands Nature Preserve | Photo courtesy of @thatworldsphotos
 
Now, if you're looking for coastal beauty, James V. Fitzgerald Marine Reserve in Moss Beach is partially open for visitors to safely enjoy. Trails are open for use, but unfortunately, the tidepools are currently closed. No worries though, this rocky seashore is a great location to enjoy the calmness of the waves and stunning views of the Pacific Ocean. Oh! And by the way, super close to the reserve you will find the Moss Beach Distillery Restaurant. This great restaurant offers delicious seafood and other curbside pickup options. To place orders in advance, please call them at 650.728.0220.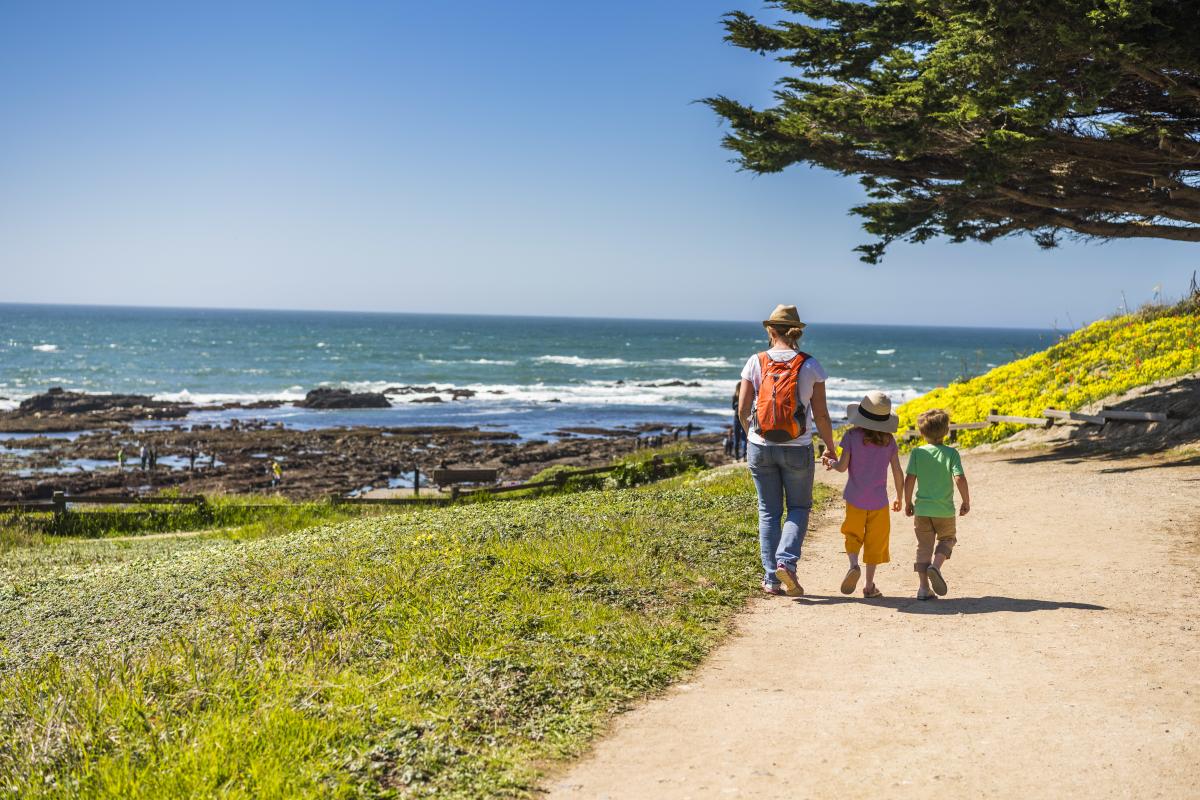 FRIENDLY REMINDER

As previously mentioned, please keep in mind that these are all just some suggestions. If you do not feel comfortable venturing out to these hiking trails at this time, do not feel pressured! We all have our own comfort level when it comes to leaving the house during this pandemic. We assure you that all these locations will welcome you with open arms when YOU are ready!
Nonetheless, if you DO feel comfortable heading out to these trails, please share your outdoor experiences with us by tagging us in your photos @visit_smc_sv, and using the hashtag #playbythebay. Have fun and stay safe!
 
---

See all that The San Francisco Peninsula has to offer! Download our visitor guide today and start planning your trip!