SF Beer Week is officially back and San Mateo County is once again joining in the fun! For those that may not be aware, SF Beer Week is a collection of events spanning multiple days, celebrating craft beer and the craft beer community.

This year, SF Beer Week will take place from February 11-20, 2022, and it is loaded with special events, fun times, and of course, great beer. Breweries, venues, and distributors from across the entire San Francisco Peninsula are participating, so we've listed some top events featuring some of our local San Mateo County breweries!
 
SF BEER WEEK KICK-OFF 2022

This year, SF Beer Week is serving up not one, but FIVE official Kick-Offs, each within one of the Bay Area Brewers Guild's five official chapters: San Francisco, North Bay, East Bay, Silicon Valley, and the Coast. For those on the San Francisco Peninsula, ground zero will be Harmonic Brewing's Thrive City Location, on the promenade of the still-gleaming Chase Center, featuring gorgeous views of the San Francisco Bay Area alongside Harmonic's always amazing craft beer. The event will take place on Friday, February 11.
FREEWHEEL BREWING COMPANY

Happen to be in Redwood City during SF Beer Week? Then, you have to visit Freewheel Brewing Co. The brewery has lots of events planned for this week, most notably their 6th Annual Firkin Friends Fest on Thursday, February 17, where they invite some of their local brewery friends to take over their Beer Engines for one-night-only. This is a mini Cask Ale festival with some of the Bay's best breweries. In addition, Freewheel will also be celebrating its 9th Anniversary Party on Friday, February 4, where they will be remembering their great friend, Malcolm McGinnis, and his legacy. There will be a special bottle release of Gone Fishing and live music will be provided by Freedom Sound.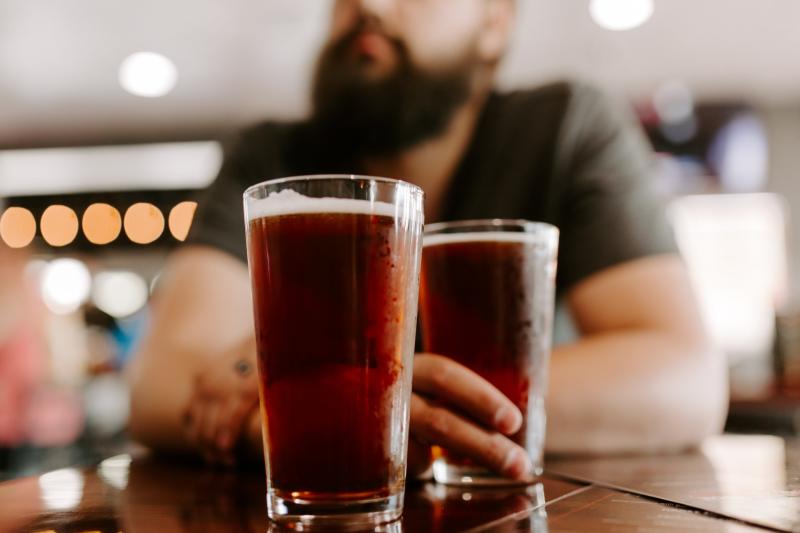 GOURMET HAUS STAUDT

Restaurants and pubs are also celebrating SF Beer Week and Gourmet Haus Staudt is leading the charge! Starting things off on Sunday, February 13, Gourmet Haus Staudt will be hosting a Special Lambic Event, which they have been preparing for two years now. They promise this will be their most epic lineup yet featuring Cantillon Nath, Boon Schaarbeekse Kriek, Jester King Nocturn Chrysalis, and many more. Next, they will be hosting a Special Barleywine Event on Saturday, February 19 honoring their favorite Beer Bar, Toronado.
 
---

See all that The San Francisco Peninsula has to offer! View our Digital Visitor Guide today and start planning your trip!