SF Beer Week is officially back and The San Francisco Peninsula is once again joining in the fun! SF Beer Week is an annual collection of events spanning multiple days, celebrating craft beer and the craft beer community.

This year, SF Beer Week will take place from Friday, February 10 through Sunday, February 19, 2023, and it is loaded with special events, fun times, and of course, great beer. Breweries, venues, and distributors from across the entire San Francisco Peninsula are participating, so we've listed some top events featuring some of our local San Mateo County breweries!
 
SF Beer Week Kick-Off 2023

This year, SF Beer Week is serving up five official Kick-Offs, each within one of the Bay Area Brewers Guild's five official chapters: San Francisco, North Bay, East Bay, Silicon Valley, and the Coast. The Kick-Offs will take place on February 10 and 11. 
Freewheel Brewing Company

Happen to be in Redwood City during SF Beer Week? Then you must visit Freewheel Brewing Co. The brewery is hosting its Annual Firkin Friends Fest on Thursday, February 16, where they invite some of their local brewery friends to take over their Beer Engines for one night only. This is a mini Cask Ale festival with some of the Bay's best breweries.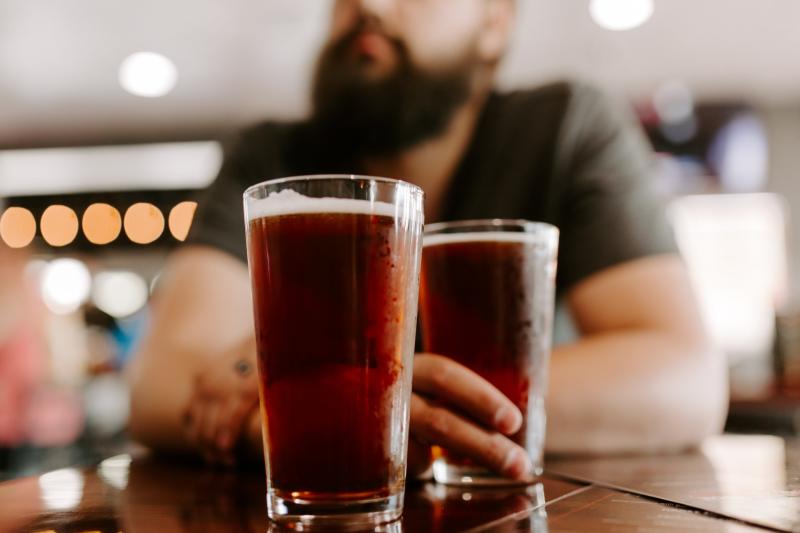 Gourmet Haus Staudt

Restaurants and pubs are also celebrating SF Beer Week and Gourmet Haus Staudt is leading the charge! Starting things off on Saturday, February 11, 2023, Gourmet Haus Staudt will be kicking things off with a Firestone Walker Event, featuring vintage barrel-aged beers from Firestone Cellar. 
On Sunday, February 12, Gourmet Haus is hosting its iconic Lambic Extravaganza. Both Lambic on draft and a huge selection of bottles will be available in limited amounts — be sure to get there early! 
Additional events include Triple IPA Day on February 14, Central Coast Tap Takeover on February 17, and Pacific Northwest Tap Takeover on February 18.
The Refuge - San Mateo

From February 13-17, 2023, enjoy a Narrative Fermentations Tap Takeover at The Refuge - San Mateo. They will be featuring a minimum of four different kegs on draft from Narrative Fermentations, as well as beer flights. The beer will pair perfectly with The Refuge's hand-carved pastrami!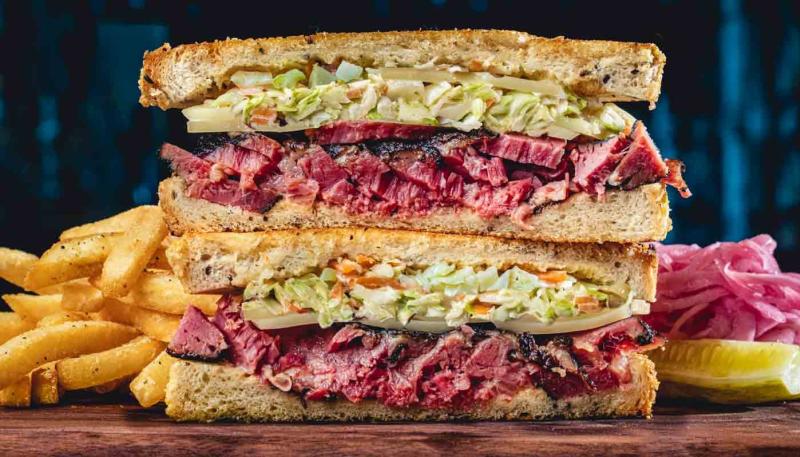 Pastrami sandwich at The Refuge
---
Check out more breweries and restaurants on The San Francisco Peninsula and start planning your trip!