Looking for fun things to do this summer near San Francisco? Take a trip down to The San Francisco Peninsula, where you'll find some of the most beautiful beaches in the Bay Area, farmers' markets with locally grown produce from one of the Coastside's 50 working farms, and all kinds of outdoor activities like surfing, hiking, or golfing. Check out our top things to do in the summer, from family vacation ideas to kid-friendly activities to perfect adult experiences.
1. Experience the San Mateo County Fair
The annual San Mateo County Fair runs from June 3-11, 2023, and is the perfect family outing. With over 15+ food concessions and 60+ commercial vendors, the Fair brings you a variety of amazing foods, arts, crafts, games, and entertainment. Once you are inside the San Mateo County Fair, there are several free activities for both adults and kids, including the Fair Farm where you can see goats, sheep, cows, and pigs, as well as the Family Fun Zone, Robotics Zone, and Pig Racing! The San Mateo County Fair features plenty of carnival rides for all ages, including roller coasters, Ferris wheels, bumper cars, teacups, and more.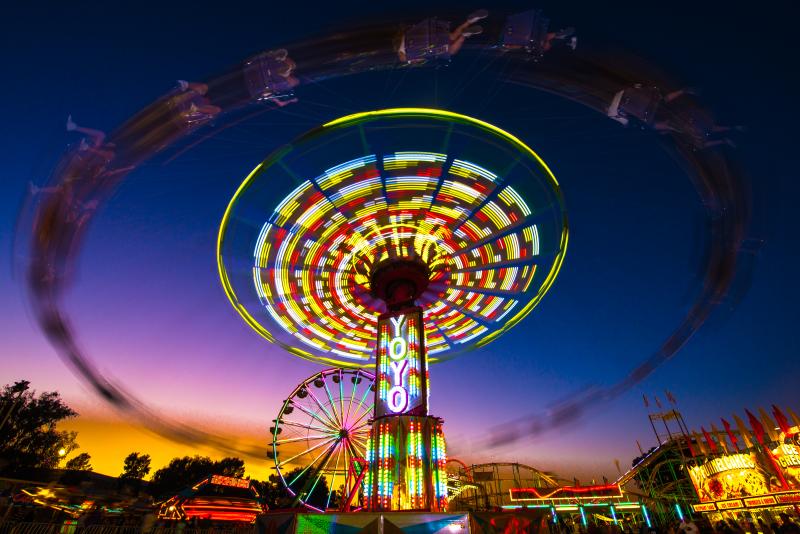 2. Pick Your Own Berries at a Local Farm
It doesn't get any fresher than coming out to the farm, rolling up your sleeves, and picking your own produce right off the plant. In the summer, juicy sweet strawberries are available at Blue House Farm in San Gregorio. At R&R Fresh Farms in Pescadero and Webb Ranch in Portola Valley, you can find raspberries, blackberries, and olallieberries. This is a perfect summer activity for both adults and kids!
3. Hit The Beach
With nearly 60 miles of the Pacific Ocean coastline, the beaches on The San Francisco Peninsula are a must-see. From Pacifica down to Pescadero, you'll find several beaches along famous Highway 1 that are worth a stop. Many of these beaches are also pet-friendly. Take a road trip and stop in Half Moon Bay to explore the charming downtown, or head south to Pescadero and see the famous Pigeon Point Lighthouse.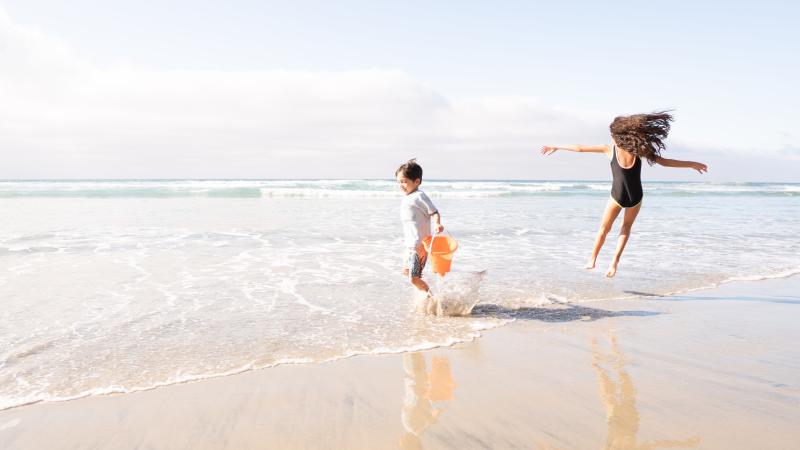 4. Unwind at Summer Nights at Filoli
Head to Filoli any Thursday evening this summer for a magical garden experience during their Summer Nights series. Traditional Irish music will play at the Pool Pavilion and refreshing, cold drinks like margaritas will be available at the Bluebird Bar. The Cochinita food truck will also serve delicious tacos, burritos, fried plantains, and more. Filoli is a great family-friendly place to visit for a relaxing day of exploring vibrant flowers and watching the sunset.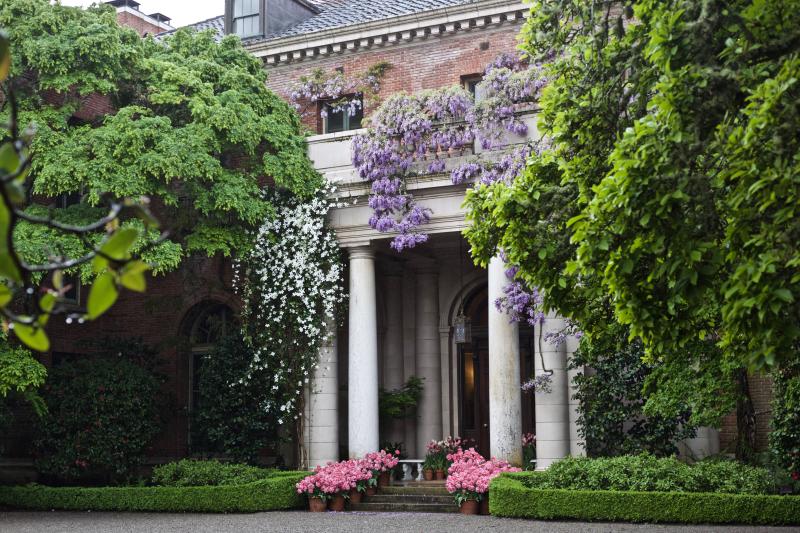 5. Sleep Under the Stars at Top Campgrounds
The warm summer nights on The San Francisco Peninsula are a perfect time to go camping. There are several campgrounds in the area under glorious redwoods and even on the beach. If you're looking for more of a glamping experience, Costanoa Lodge+Camp+Resort might be for you! Nestled on acres of undisturbed wilderness, Costanoa offers several tent bungalows with the amenities of a lodge and restaurant on site. Check out these top campgrounds to learn more.
6. Check Out the Cantor Arts Center at Stanford
For art lovers, the Cantor Arts Center is a great cultural experience for all ages. The collection spans 5,000 years and features more than 38,000 works of art from around the world, including rotating exhibitions. Marvel at one of the largest collections of Rodin bronze sculptures outside of Paris, displayed inside the museum and in the outdoor Rodin Sculpture Garden. Their Art for All program is an inclusive and fun space for all ages to learn about artwork through hands-on activities. The museum is open Wednesday - Sunday from 11:00 AM - 5:00 PM, and admission is free. While you're there, we also recommend stopping by Stanford's Arizona Cactus Garden.
7. Watch the Arts Festival at Frost Amphitheater
Enjoy an outdoor performance at the beautiful Frost Amphitheater on Stanford University's campus. Performances include Imua Hawaii Music Festival, Stick Figure, Rebelution, and more. View the full summer lineup here.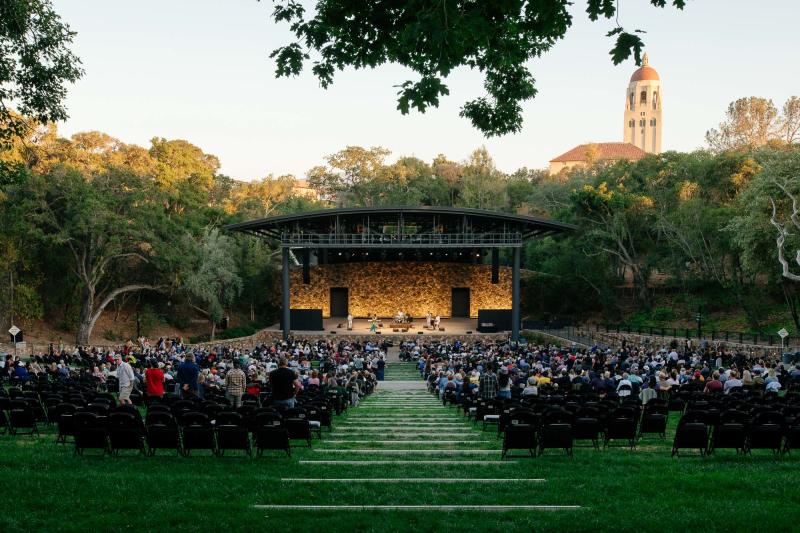 8. Visit The Foster Museum in Palo Alto
After you've stopped by Stanford, be sure to head to The Foster for a cool respite from the heat. This beautiful museum features the watercolor collections of artist and explorer, Tony Foster, who sets out on wilderness expeditions that can take several years to complete painting projects. On display is Tony Foster's 16th Journey, "Exploring Beauty", which chronicles worldwide sites nominated by leading scientists, explorers, writers, and environmentalists as "the most beautiful places in the world". Another Journey captures the Four Corners region of the Southwest and features landscapes that are sacred to Native Americans, Catholics, Mormons, and New Age practitioners. The museum is open by reservation Tuesdays - Fridays from 9:00 AM - 4:00 PM and Saturdays - Sundays from 12:00 - 4:00 PM.
9. Enjoy Live Music in the Park
Perhaps nothing speaks to summer more than a warm night outdoors enjoying live music. There are plenty of opportunities to catch a live performance for free here on the Peninsula. Favorites include Music on the Square every Friday evening in beautiful downtown Redwood City, outdoor live music on weekends at Half Moon Bay Brewing Co., Friday Night Wine & Music at Barterra Winery, and the Central Park Music Series in San Mateo. 
Looking for more fun things to do in the summer? Be sure to check our events page for the latest and greatest on The San Francisco Peninsula.