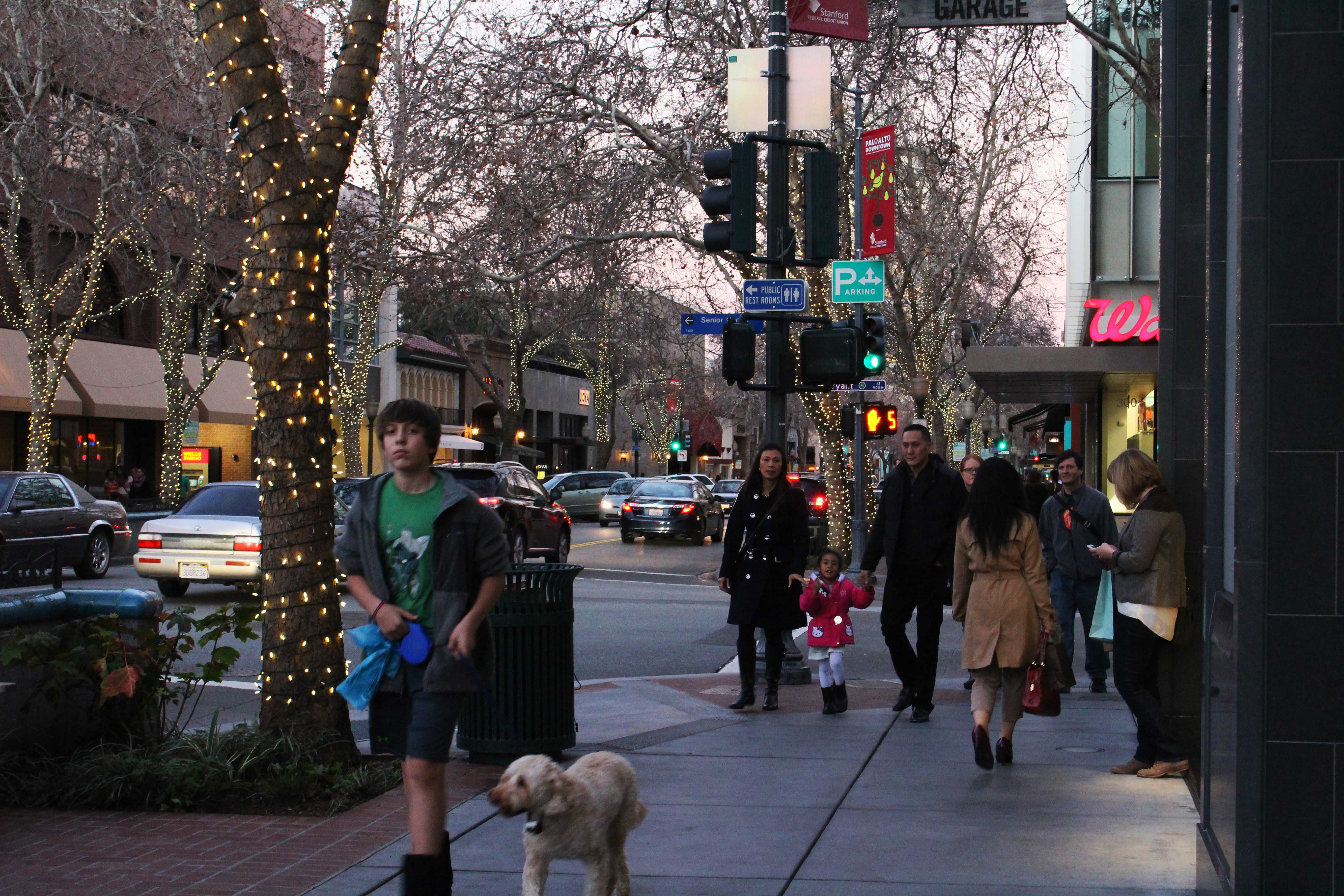 By Megan Eileen McDonough
There's no better way to experience a The San Francisco Peninsula summer than with a grand road trip through the region. Home to some of our nation's most stunning backdrops, exotic wildlife and picture-perfect landmarks, there's something for every traveler here. Whether renting a car for the week or opting for public transportation, there are endless interactive ways to make the most of your coastal adventure. Here's our ultimate summer road-trip bucket list. Let's see how many items you tick off!
Getting There
Don't have a car? No worries! Both Caltrain and BART follow the 101 route in San Mateo County/Silicon Valley.
Caltrain is a commuter rail that takes passengers between San Francisco and San Mateo counties, with many scenic stops in between. Since San Mateo County/Silicon Valley is a tech hub, many business professionals commute daily via Caltrain, so it's very well maintained. Plus, you can even bring your bike on board, making it easy to hit the trails.
Like Caltrain, Bay Area Rapid Transit (BART) also follows the 101 route. BART currently stops in Millbrae, where passengers can transfer over to Caltrain. That said, there are big expansion plans in the works. The Silicon Valley BART extension has three parts, with the ultimate goal of building more stations for easier transit. In addition to its current terminus in Fremont, extensions to the Warm Springs District and Berryessa District are under construction.
What to See
There are many worthwhile stops along 101, but we've rounded up a few of our favorites.
The Golden Gate National Cemetery, not to be confused with the San Francisco National Cemetery, is located in the city of San Bruno. While there have been several attempts to expand the cemetery over the years, it has remained on the original 161 acres since its construction in 1941. Even if you're not a fan of cemeteries, this one is a must-see. Several Medal of Honor recipients are buried here, like Cpl. Edward A. Bennett (World War II) and Sgt. Paul H. Foster (Vietnam War).
After you've spent a quiet morning wandering through the well-manicured grounds, head on over to YouTube for an epic selfie. The innovative company gets down to business in its San Bruno headquarters. Unless you're an employee, you probably won't be allowed entrance, but you can still snap a selfie outside. Curious as to what lies beyond these elusive doors? Apparently there's a putting green, three-lane lap pool, rock climbing wall, game room, basketball court and, best of all, a red slide that serves as an elevator between floors.
Ready for a bite? Check out some of the area's best urban wineries. Boutique winery Cuvée Wine Cellars in downtown San Carlos specializes in Bordeaux-style blends. Many of their grapes are curated from top terroirs in Carneros, Napa and the Santa Cruz Mountains. Swing by for a tasting on the first or third Saturday of the month or by appointment. For an intimate setting, head to the Eno Wine Bar at The Ritz-Carlton, Half Moon Bay and order some fine cheeses and chocolate flights. Finally, Barterra Winery serves vintage blends with a modern twist.
Exploring Downtown
From South San Francisco and Millbrae to Burlingame and San Mateo, there's a downtown for every interest. 
When it comes to exploring San Mateo County/Silicon Valley's cultural downtown areas, walking is the best policy. Burlingame has some unique boutiques, like the wistful Les Deux Copines, which sells a curated collection of clothes and accessories. If you're up for a longer walk, head to San Mateo's Coyote Point Park for some afternoon lounging or action-packed outdoor recreation like windsurfing or bicycling.
Don't save the museums for a rainy day! The Historical Society Museum in South San Francisco has a slew of interesting collections. You'll see everything from vintage wedding gowns belonging to early families to beautiful teacups donated by local residents. Similarly, Millbrae also has quite the history. The Millbrae Historical Society is dedicated to celebrating and preserving the city's rich history.
With so much to see and do, one of the best ways to get a taste (literally) of San Mateo County/Silicon Valley's downtowns is to hit up the local farmers' markets. Millbrae's market is open every Saturday from 8 a.m. to 1 p.m. year-round. Rain or shine, the market is always packed with eager shoppers on the hunt for fresh fruits, vegetables, baked goods, seasonal spices, flowers and plants. There are also live music performances on select Saturdays throughout the year. Similarly, Burlingame hosts its weekly Fresh Market on Sundays, May through November.
We hope you've worked up an appetite! Beyond the markets, there are plenty of opportunities to sample the abundance of organic fare in San Mateo County/Silicon Valley, where it's as fresh as it gets. In fact, many chefs source their ingredients from local farmers and incorporate in-season herbs into their dishes. Viognier on Fourth Avenue in downtown San Mateo serves up Cal-French seasonal fare and boasts a lengthy wine menu. In San Carlos, head to Spasso for Italian comfort food or Town for surf and turf.
A Breath of Fresh Air
Let's get physical! Here's the one trail you don't want to skip.
The big, white lettering that spells out "South San Francisco The Industrial City" stands out among the grassy plains and houses that dot the ground below. Besides being a monument in Northern San Mateo County/Silicon Valley, there are 30 acres of open space and roughly two miles of hiking trails. Keep an eye out for the endangered mission blue butterfly and other wildlife species, such as egrets, gulls, wild irises and poppies. Choose among five trails, including the 0.77-mile Ridge Trail that takes you along the crest of Sign Hill.
See all that San Mateo County/Silicon Valley has to offer and plan your trip now.