Need to get out of the house? Looking for a safe weekend staycation? Look no further! San Mateo County and Silicon Valley have dozens of places that are open for business and ready for you to enjoy - safely, of course. In order to simplify the planning process, we've put together an immersive weekend itinerary featuring some of the best locations in the Peninsula, check it out below!

Let's kick things off with a Friday afternoon in Palo Alto! Wondering where to stay? Well, the Pullman San Francisco Bay is open and guest rooms are available! Enjoy a relaxing afternoon in the gorgeous Peninsula weather overlooking the Redwood Shores lagoon at this staple hotel. Or perhaps consider a stay at the Residence Inn Redwood City-San Carlos. This charming hotel has spacious guest suites featuring fully equipped kitchens, separate workspaces, plush bedding, and luxurious amenities. Take advantage of free daily breakfast and Wi-Fi, too!
Looking for more hotel options? Check out more hotels in San Mateo County that will fit your needs.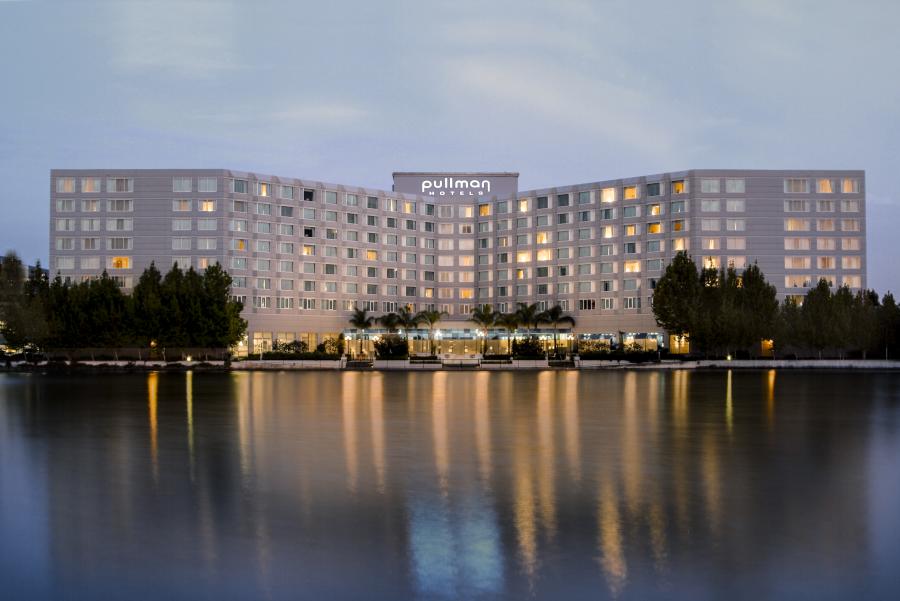 After a restful day at the pool, head over to The Sea by Alexander's Steakhouse, the Bay Area's premier seafood dining destination! The Sea is now offering outdoor dining on their patio, ensuring a safe and enjoyable dining experience. Dinner is served every day from 4:00 pm to 8:30 pm. We highly recommend their Hamachi Shots starter, which includes delicious ponzu, avocado, ginger, and jalapeño. Yum!

Want to end your day with an outdoor activity? Head over to the Arastradero Creek Loop, this beautiful preserve offers over 10 miles of trails that are perfect for hiking and bicycling. Varying in elevation, this preserve also offers great views of the San Francisco Bay. Plus, it is not uncommon to see wildlife such as deer and many types of birds, so have your phones ready to snap some photos.

After a good night's rest, start your Saturday heading north to Redwood City. This vibrant city has so much to offer! We'll start with a hike at Edgewood Park, located right off of Highway 280. This park offers 467 acres of woodlands and grasslands for a wonderful hiking and sightseeing opportunity. Make sure to wear comfortable walking shoes, and if you're lucky, you can see beautiful wildflowers depending on the season!

Speaking of flowers, make sure to stop by the gorgeous Filoli Gardens! This historic landmark offers unique and colorful beauty, from the historic home and manicured gardens to wonderful and tranquil trails. Just heads up, tickets are not available at the door, and they asked that all admissions are reserved online before your visit.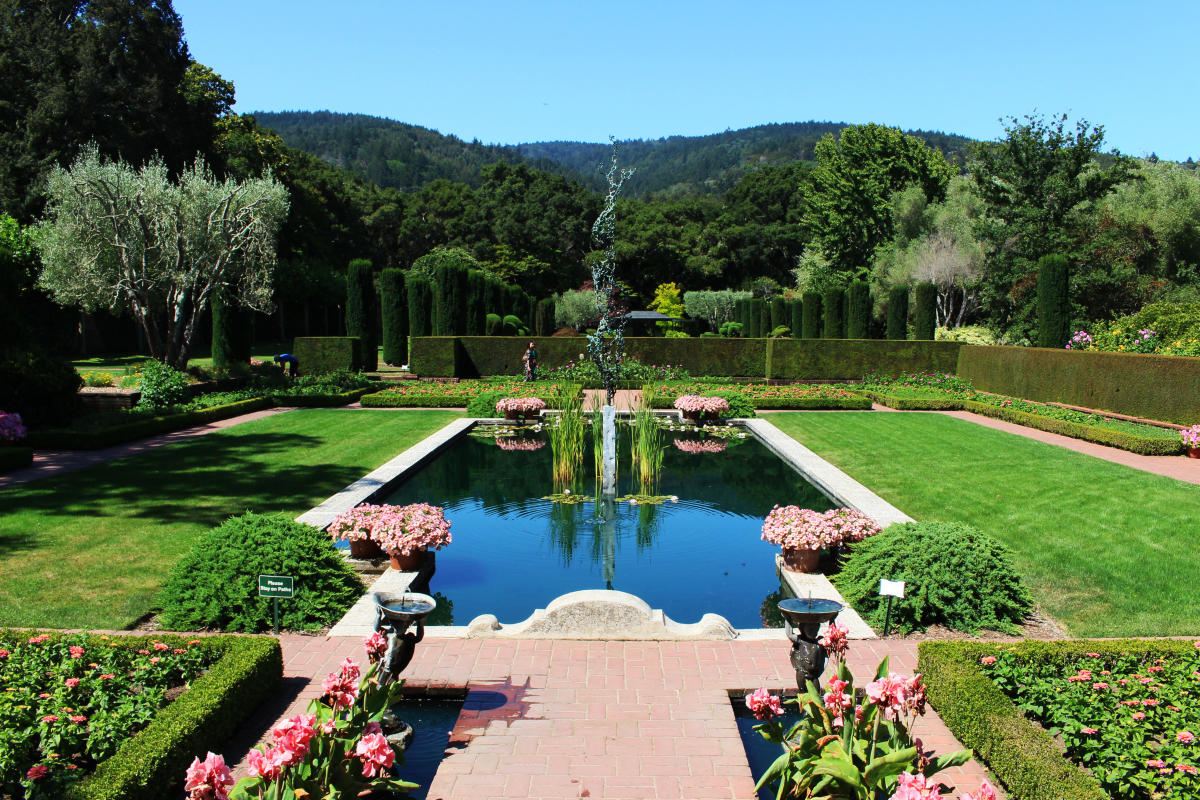 Sunken Garden at Filoli

Another great place to visit is Huddart Park in Woodside. This amazing place is not only conveniently located but somewhat hidden in a vast Redwood forest. Here you'll see steep canyons and hiking trails, as well as grassy meadows to kick back and enjoy the sun.

We're sure you're getting hungry by now, so head to Downtown Redwood City and check out LV Mar Tapas & Cocktails. They offer creative tapas and artisanal cocktails, all using locally sourced ingredients! Their patio has recently reopened for outdoor dining. Parties are limited to six or less, and they ask you to continue to follow social distancing guidelines and wear face coverings when not dining.


Or, perhaps you're craving German fare? Also located in Downtown Redwood City, Gourmet Haus Staudt is a three-generation, family-owned, and operated German market and Biergarten that serves mouth-watering food such as jumbo pretzels and schnitzel, and which may be paired with a delicious and wide variety of beer!
Hot days call for refreshing beverages! Our friends at Freewheel Brewing Company offer an array of beers for you to enjoy, all traditionally brewed. They also offer delicious pub fare prepared only with fresh and local ingredients -- all of which may be enjoyed on their beautiful outdoor patio.

On Sunday we'll head even further north up the peninsula towards San Mateo. We'll start the day with a relaxing stroll through Coyote Point Marina, a regional recreation area providing opportunities for bicycling, jogging, fishing, picnicking and more. Visitors love this spot for bird watching, as well as plane watching, due to its convenient location right near the San Francisco International Airport.

Looking for more breathtaking views? Seal Point Park right off Highway 101 has multiple pathways for walking, cycling, and bird watching. Be sure to walk the boardwalk along the Bay Marshes, where you can observe beautiful wildlife!

For the freshest seafood in San Mateo, you won't want to miss Pacific Catch! With locations all over the Bay Area including in Campbell and Mountain View, this restaurant serves only healthy, sustainably-sourced fare. Their delicious poké bowls are totally customizable to your taste and preference.

For all the burger lovers out there -- Jack's Prime restaurant on El Camino Real is a modern-day diner where friends and families enjoy classic favorites such as flame-grilled burgers and hand-spun milkshakes. Only using the finest local ingredients, Jack's Prime prepares fresh meals that can be ordered for takeout or dine-in on their new outdoor patio. They also have the Impossible Burger for all the vegetarians out there!

We hope you feel inspired to indulge in a staycation on The San Francisco Peninsula! As a reminder, our region is home to numerous hotels so you have plenty of options. We also want to remind you to please keep in mind that these are just suggestions! If you do not feel comfortable venturing out at this time, do not feel pressured. We all have our own comfort level when it comes to leaving the house during this pandemic. We assure you that all these locations and businesses will welcome you with open arms when you are ready!

If you do end up staycationing here, please share your wonderful experiences with us by tagging us in your photos @visit_smc_sv, and using the hashtag #playbythebay!
 
---

See all that San Mateo County/Silicon Valley has to offer! Download our visitor guide today and start planning your trip!