SAASTR ANNUAL 2021 INJECTS $2.4 MILLION INTO SAN MATEO COUNTY ECONOMY

On September 27-29, 2021, the San Mateo County Event Center safely welcomed more than 5,000 in-person conference attendees to the SaaStr Annual Conference. This conference was the LARGEST in-person conference in the San Francisco Bay Area since the beginning of the COVID-19 pandemic.

The return to in-person events is proving vital to the economic recovery of the San Mateo Valley & Silicon Valley area. This year's conference injected more than $2.4 million dollars of a positive economic impact into the community. Additionally, four hotel properties in San Mateo sold out of rooms for the event, with more than 1,500 rooms occupied across the area.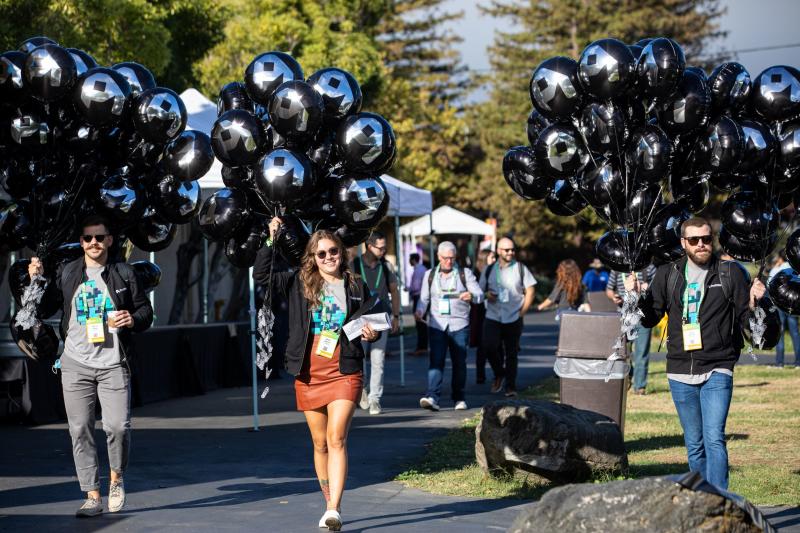 "The return of large, in-person events is necessary as our local economy rebounds from the COVID-19 pandemic," said John Hutar, President and CEO of the San Mateo County/Silicon Valley Convention and Visitors Bureau. "Our community hasn't seen an influx of visitors like this since March of 2020. All week there's been an incredible buzz in our community as our restaurants have been busy and hotel rooms sold out."

SaaStr organizers worked alongside the San Mateo County Event Center and health experts to orchestrate a safe multi-day event for thousands of guests. All conference attendees were fully vaccinated against COVID-19 and provided a recent negative COVID-19 test. As an extra layer of precaution, attendees without recent COVID-19 test results were rapid tested prior to entry.
 

"This event is a monumental milestone as we emerge from this pandemic and probably the safest mass gathering in the county's history," said San Mateo County Board of Supervisors President David J. Canepa. "San Mateo County and the Event Center are indeed open for business, and we can't wait to welcome SaaStr back next year."

Over the course of three days, thousands of tech executives primarily gathered outdoors on the grounds of the San Mateo County Event Center for various speakers, networking events, and entertainment.

"I believe we're paving the way for what a large, in-person conference can be moving forward," said Bryan Elsesser, Vice President of Sales at SaaStr. "We showcased how to hold a successful conference by rapid testing, vaccination requirements, and moving most of our planned events outdoors. After more than a year away from in-person events, it was great to bring the entire SaaS community back together for some long-overdue networking."

Visit the SaaStr Annual conference website for more information.
 
---
ABOUT SAASTR

SaaStr is the world's largest community of SaaS executives, founders, and entrepreneurs.  Our mission is to share the best learnings, insights and practices around building and scaling SaaS and Cloud businesses. Founded in 2012 by serial enterprise entrepreneur Jason M. Lemkin, SaaStr has grown into a social community of more than 500,000 SaaS founders and executives with over 3,000,000 monthly views, and two major industry conferences. SaaStr's goal is to help every SaaS entrepreneur get from $0 to $100M ARR with less stress.