The San Francisco Peninsula has a vibrant live music scene, with many locations offering performances for free. To top it off, these restaurants, bars, and venues are often in scenic locations, so you can sit back, relax, and enjoy the tunes — and the views. We've rounded up a list of live music venues by city, so you can find what's near you.
Burlingame & Millbrae
Beats, Brews & Vines — Live music, brews, and wine are back once a month between June to October on the 300 block of Broadway in Millbrae. There will be a special Fourth of July event from 3:00 to 5:00 PM on July 4, 2022. Admission is free.
Burlingame's Music in the Park — Head to Burlingame's Music in the Park on Friday evenings from June 3 to July 22 for live music, beer, and wine.
Coastside (Pacifica, Half Moon Bay, Pescadero & Loma Mar)
Wine & Music at Barterra Winery  — Sip on a glass of wine while listening to a special musical guest each Friday night at Barterra Winery in Half Moon Bay. There is both indoor and outdoor seating available.
Open Mic Nights at Cameron's Pub  — Looking for an option where you can get on the stage? Cameron's Pub in Half Moon Bay has open mic nights on Thursdays and is one of the longest-running public open mic venues in the Bay Area.
Cocktails & Live Music at Jettywave Distillery — Sit around a firepit at Jettywave's Swell Lounge and enjoy a cocktail and local musical guests. Check their Instagram page for more upcoming events.
Outdoor Live Music at Half Moon Bay Brewing Co.  — Enjoy a delicious selection of beer while listening to outdoor live music on weekends at Half Moon Bay Brewing Company. This popular restaurant is dog-friendly and also includes a special menu for your four-legged friend!
Music & Dancing at Nick's Seafood Restaurant  — A local favorite, Nick's Seafood Restaurant in Pacifica has a beautiful bar space and a large dance floor for live music & dancing on Friday and Saturdays. Be sure to save some time to enjoy Rockaway Beach and the ocean view outside.
Outdoor Live Music at Loma Mar Store & Kitchen — Head to the charming town of Loma Mar for live music among the beautiful redwoods. Menu items include local San Mateo County-raised meat and many plant-based options. Be sure to check their website for music times.
Redwood City
Live Music at Freewheel Brewing Co. — Stop by Freewheel Brewing Co. in Redwood City on Fridays and Saturdays for a refreshing beer and live performances, including open mic nights.
Music on the Square — The popular Music on the Square is every Friday from June 3 to September 2 from 6:00 to 8:00 PM. Set up on downtown Redwood City's beautiful Courthouse Square, it's the perfect location to enjoy an outdoor concert for all ages — from rock and pop, to salsa and much more!
Music in the Park — With unique and varied musical performances, including Funk, Soul, Celtic, Zydeco, Blues, and much more, families can enjoy these free outdoor concert series in the relaxing setting of beautiful Stafford Park.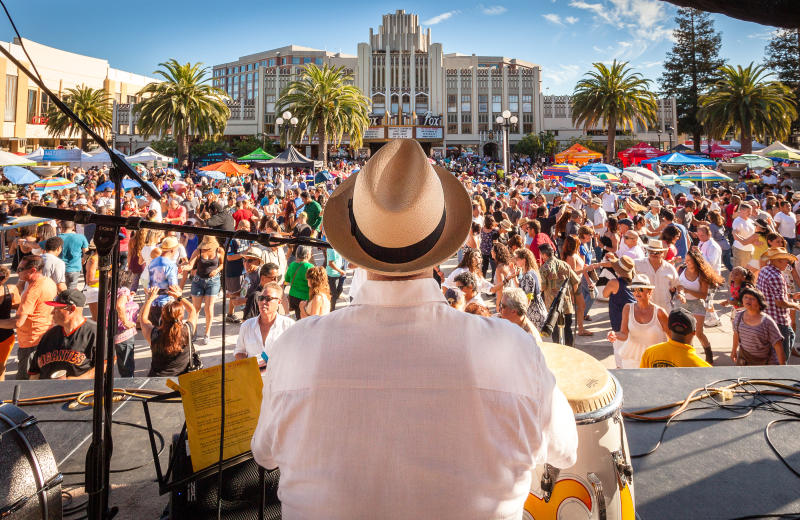 San Carlos & Belmont
Belmont's Summer Concert Series — Another great, family-friendly option brings free, outdoor concerts at Twin Pines Park in Belmont every Sunday from June 19 to July 31 from 1:00 to 4:00 PM.
San Carlos' Music in the Park — These free, Friday night Music in the Park concerts bring the community together at Burton Park in San Carlos to enjoy the summer weather, great music, and the outdoors. From classic rock to country, there is an excellent variety of music genres for everyone to enjoy. The series runs from June 17 to August 5.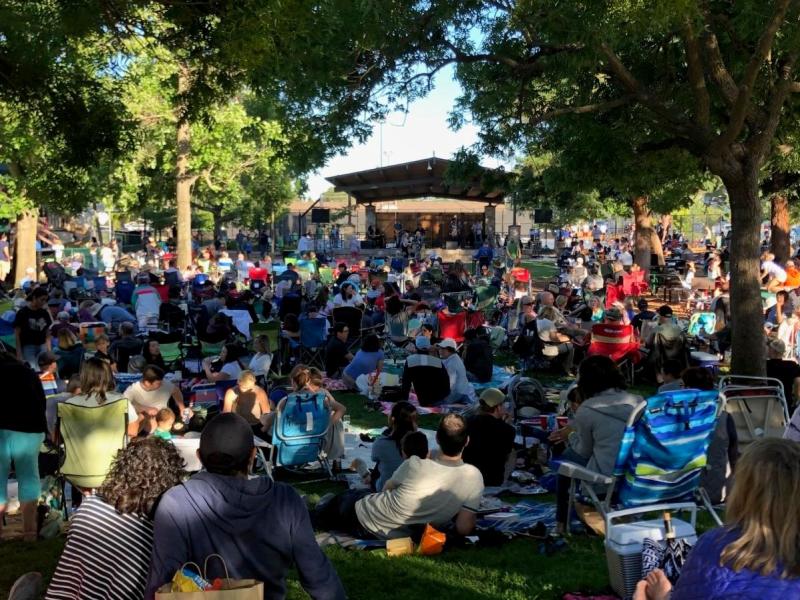 San Mateo
Central Park Music Series — This series hosts free live music on Thursdays from June 23 to August 11 from 6:00 to 8:00 PM. Food and drink will be available for purchase. This year is particularly special as it's Central Park's 100th anniversary!
Dueling Piano Show at The Swingin' Door — Built in the 1940s, The Swingin' Door is one of San Mateo's oldest bars, offering a casual place to eat and great nightlife. Try their award-winning fish and chips while listening to the dueling piano show.
Live Music at Par 3 — Come out Saturday nights for live music under the tent overlooking the golf course and enjoy a tasty meal with artisan cocktails. With beautiful indoor and outdoor spaces, you can find the perfect spot to enjoy a fun evening at Par 3.
Night at the Green Summer Music Series at Par 3 — Every Thursday night from August through October will feature great music, dancing, cocktails, and delicious food.
Stanford
Stanford Jazz Festival — Celebrate the 50th anniversary of the founding of the Stanford Jazz Workshop during the Stanford Jazz Festival, with performances by acclaimed jazz artists, such as Patrice Rushen, Charles McPherson, and Dianne Reeves. Performances run through July 30, 2022.
Stanford Live Arts Festival — Experience an outdoor performance at the beautiful Frost Amphitheatre on Stanford University's campus during the Stanford Live Arts Festival. Performances run for five weeks starting July 8, 2022, and include Night in Bohemia by the SF Symphony, A Celebration of the Music of Linda Ronstadt, jazz artist esperanza spalding, artist Mon Laferte, contemporary ballet by SF Ballet, and more. Wheelchair seating is available for all performances.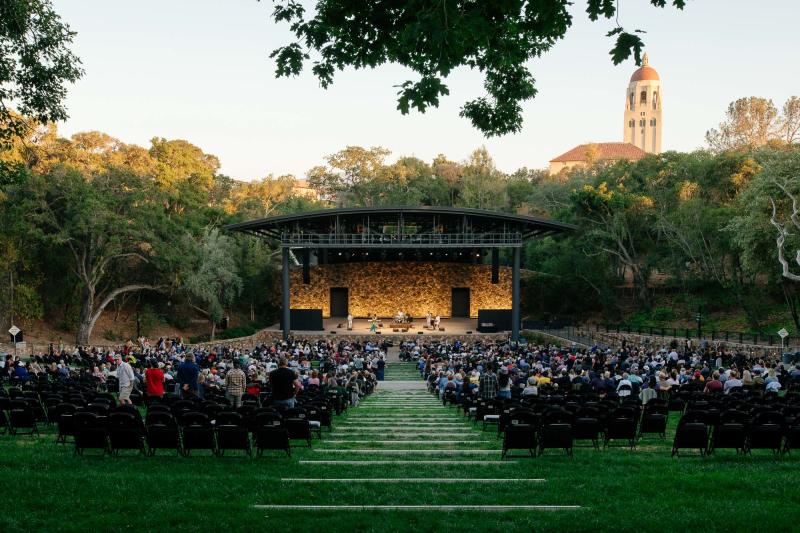 Looking for more entertainment on The San Francisco Peninsula? Check out our events calendar for all upcoming events in the area.