Beaches on The San Francisco Peninsula

Things to Do
With nearly 60 miles of Pacific Ocean coastline, The San Francisco Peninsula offers an entire series of public beaches. Starting in Pacifica, these beaches lead the chain that stretches south to Montara, continuing along the entire coast side to Half Moon Bay, and ending in Pescadero — and they all come with unparalleled views. There are also a few beaches on the San Francisco Bayside that can be explored during your visit.
Nothing beats the sand and surf in this perfect coastal town. Spread along a six-mile coastal region, Pacifica is most well-known for its surfing amenities. Linda Mar State Beach is one of the most popular beaches in town, including a recreation trail, surf camps and lessons for beginners, and even restrooms with showers. Additionally, Linda Mar is pet-friendly, meaning, your furry friend is most definitely invited to run and play in the sand. Rockaway Beach is another popular location, offering its visitors numerable dining, hotel, recreation, and shopping options. Here you can enjoy a stroll on the scenic coastal trail while exploring quaint shops featuring the work of local artisans.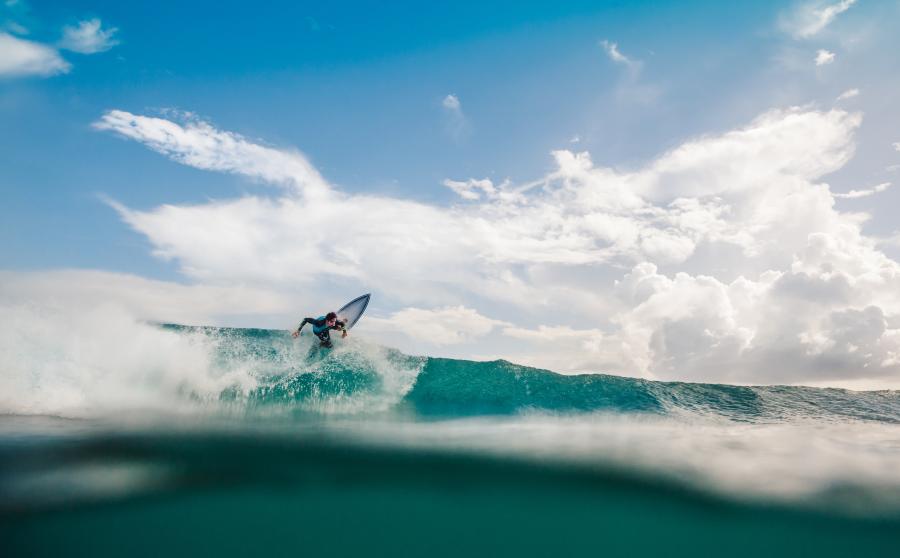 Photo by Credic Frixon
 
Half Moon Bay is home to one of the largest beach areas in the San Francisco Bay Area. Half Moon Bay State Beach is a single park made up of four unique beaches: Venice Beach, Dunes Beach, Francis Beach, and Roosevelt Beach. However, there is plenty more to explore. There are several more beaches that offer plenty of opportunities to swim, surf, hike, bike, kayak, paddleboard, tide pool and just sit back and relax, Half Moon Bay truly has it all. In addition to the state beaches in this coastal town, one of the most popular is Poplar Beach, a perfect place that's not only dog-friendly but horseback rider-friendly as well! The parking lot at Poplar Beach takes you right to the cliff's edge, allowing you to watch the waves and beautiful sunset from afar, or you can walk down the short trail to the seafront. Overall, this town is the perfect destination for excitement and fun, as well as calmness and tranquility.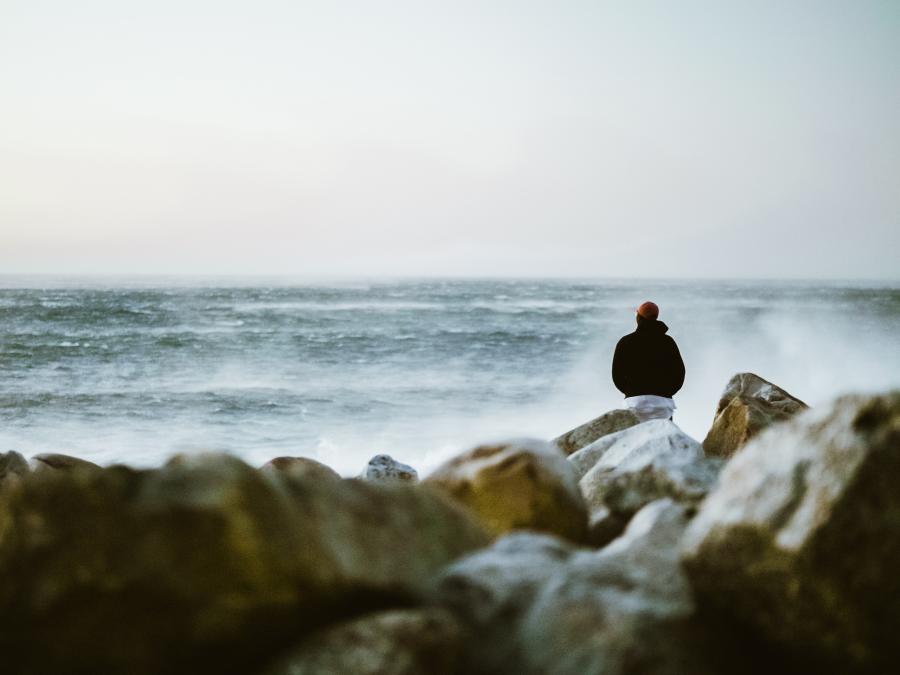 Montara is located about eight miles north of Half Moon Bay and has some of San Mateo County's most breathtaking scenic views. Home of the historic Point Montara Lighthouse, this lighthouse was established in 1875 and moved to this location in 1928, this town has a rich history and some hidden gems you can't miss. Montara State Beach, reaching a length of 0.8 miles, is right off the famous Highway 1, making it an easy stop to just relax and enjoy the waves. Montara Beach has access points that have parking lots, others include beautiful walking trails. Some parts of the beach even have volleyball poles, but bring your own net!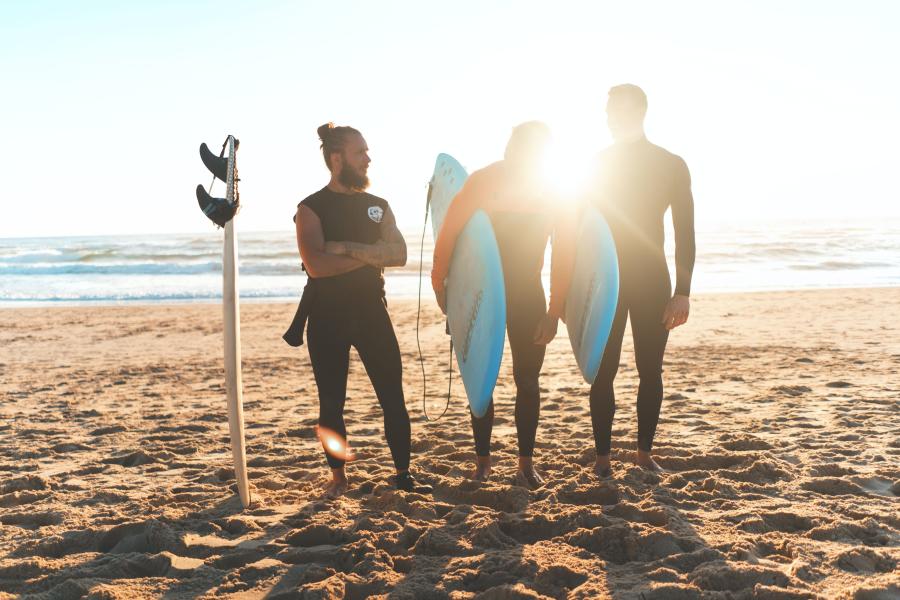 Pescadero, literally meaning "fishing place" in Spanish, is a small yet wonderful community known for its vast beaches and rich farmland. One of their most popular and historical landmarks is Pigeon Point Lighthouse. Built-in 1871, it is the tallest standing lighthouse on the West Coast of the United States. The most popular beach here is, Pescadero State Beach, a perfect place to watch tide pools, have a picnic and sunbathe. Also located in Pescadero, Bean Hollow State Beach is another great beach for picnicking or fishing. If you're looking for good picnic food, make sure to stop by Arcangeli's Grocery Company/Norm's Market to try their infamous and delicious artichoke bread!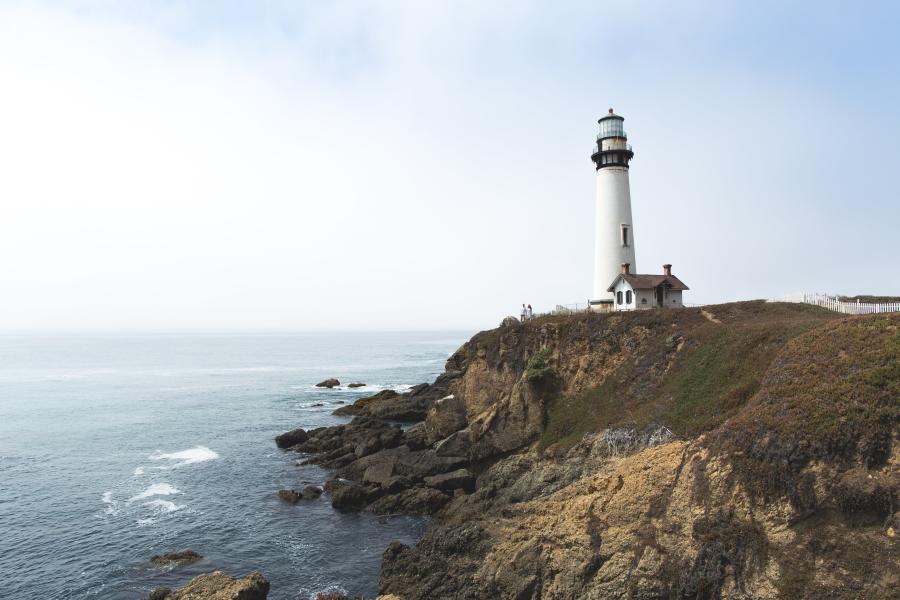 Pigeon Point Lighthouse
 
BOOK YOUR COASTAL STAYCATION
During your visit to coastal San Mateo County, you will have plenty of hotel options for you and your family – from luxury resorts, quaint inns, full-service hotels, and bed & breakfasts all await your stay.
BEACHES ON THE SAN FRANCISCO PENINSULA