Seafood Restaurants in San Mateo County & Silicon Valley

The San Mateo County and Silicon Valley area is located just south of San Francisco, bordered on the west by the Pacific Ocean. With nearly 60 miles of Pacific Ocean frontage, it is expected that our destination offers some of the best seafood restaurants in the San Francisco Bay Area.

Seafood restaurants in Half Moon Bay include Sam's Chowder House and Flying Fish & Grill. Other restaurants, such as Moss Beach Distillery, offer pet-friendly accommodations that allow you to enjoy fresh seafood along with your furry friend. Or visit a seafood restaurant in Silicon Valley, where you can enjoy a fine-dining experience at The Fish Market or sustainable Pacific flavors at Pacific Catch!

Scroll down to learn more about some of the best seafood restaurants in San Mateo County & Silicon Valley.
Flying Fish & Grill – Located in Half Moon Bay, this restaurant offers some of the best-tasting seafood at very reasonable prices. Their famous fish tacos are a must-have! The restaurant also offers gluten-free options and their patio is pet-friendly.

Fog Harbor Fish House – Located at PIER 39 in San Francisco, this restaurant offers the quintessential San Francisco waterfront dining experience. Take in views of the San Francisco Bay and the Golden Gate Bridge while enjoying complimentary sourdough bread baked in-house and dining on the freshest sustainable seafood and meats available.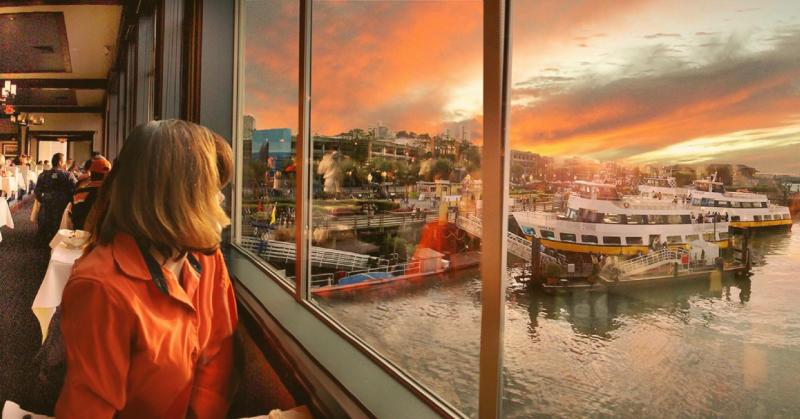 Miramar Beach Restaurant – Originally built as a Prohibition Speakeasy, Miramar Beach Restaurant offers incomparable coastal views and a delicious dining menu that consists of the freshest seafood, finest steaks, and our world-famous seafood chowder. The restaurant also offers a superb, hand-picked list of wines, domestic and imported.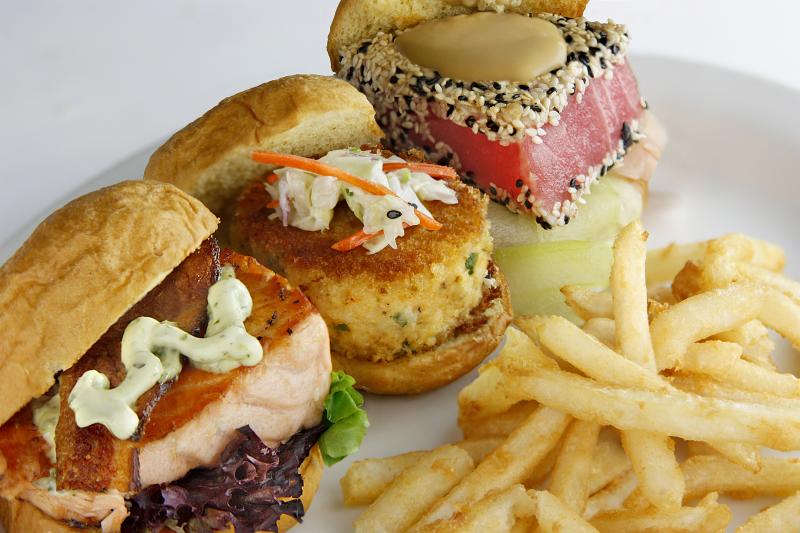 New England Lobster Market & Eastery – Located in Burlingame, near two of the largest convention hotels in the county, this restaurant specializes in selling lobster by the pound or in tacos and sandwiches. Their eatery is open for lunch or dinner and their fresh seafood market allows you to purchase to-go seafood of all kinds!

Nick's Seafood Restaurant – Looking for seafood with an ocean view? Say no more! Located in Pacifica, CA, Nick's Seafood Restaurant offers breakfast, lunch, and dinner are served daily in a relaxed atmosphere with extraordinary views of the Pacific Ocean and fresh seafood is always available!
Pacific Catch – Pacific Catch is a WestCoast Fish House dedicated to delivering high-quality sustainable seafood with a unique perspective. Their menu explores styles and ingredients found throughout the Pacific and they also offer a variety of Fresh Catch specials highlighting specific regions in the Pacific and seasonal offerings. Pacific Catch has locations in San Mateo, Palo Alto, Mountain View, and Campbell.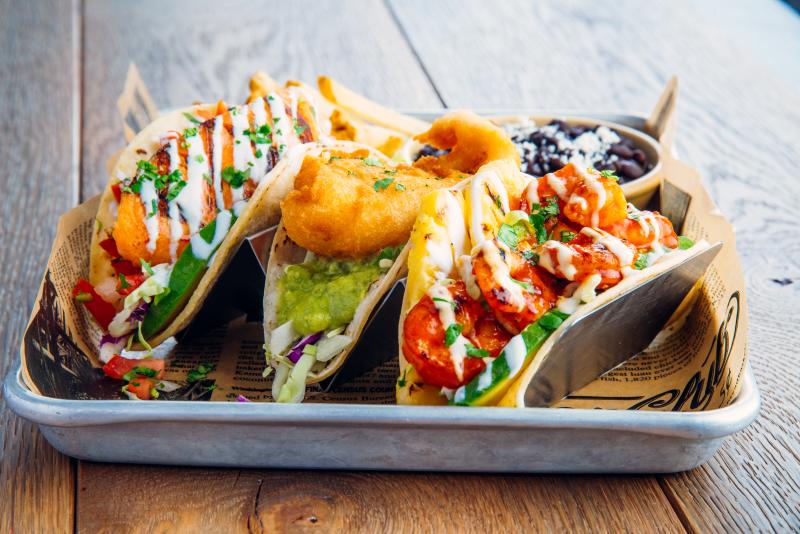 Pier Market – This restaurant has been selling San Francisco's freshest seafood from their restaurant and fish market for over 30 years. Voted "Best Seafood in San Francisco" by KRON 4 TV's Best of the Bay, Pier Market is an authentic fish house where the locals dine. If you're looking for a casual fish-market dining experience this is the place!

Sam's Chowder House – Enjoy a panoramic view of the Pacific Ocean, breathtaking sunsets by the cozy fire pits and spectacular fresh seafood at Sam's Chowder House. This restaurant is reminiscent of a New England style seafood house, serving fresh fish, live Maine lobster, fresh local crab, Sam's award-winning lobster rolls stuffed with big chunks of sweet, juicy lobster, fried calamari, a raw bar, and more.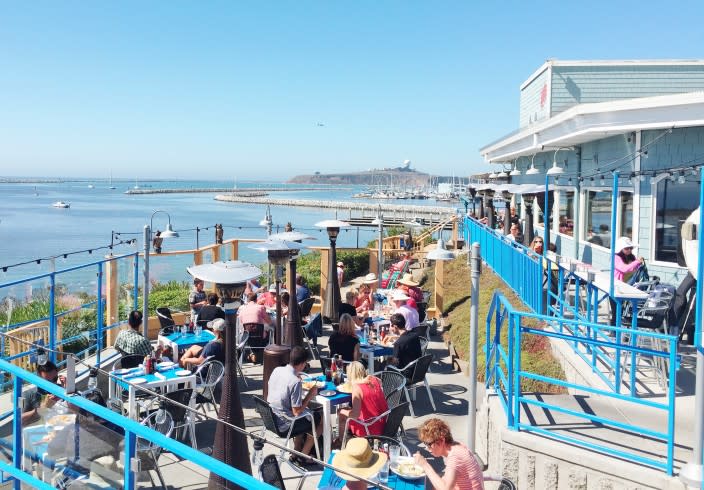 The Fish Market – Located in San Mateo and Palo Alto, The Fish Market offers an oyster bar, cocktail bar and lounge area, and fresh seafood. Their retail market remains a popular stop for local residents seeking to take home the finest in fresh fish.