Pacifica, California

The San Francisco Peninsula
The City of Pacifica is spread along a six-mile stretch of coastal beaches and hills in San Mateo County's coastal region. Rich in history, beauty, and community spirit, Pacifica is located just 12 miles south of San Francisco along the scenic coast of the Pacific Ocean. Known for its natural beauty, Pacifica is filled with numerous hiking trails through rolling hills that overlook the ocean surf and forested canyons such as the Devil's Slide Trail.

One of the best things to do in Pacifica is surfing! The City of Pacifica is well known regionally as a popular surfing destination and surfers and families often visit Linda Mar Beach. Another great scenic location has to be Rockaway Beach, which offers lodging, recreation, shopping, and dining. As mentioned, Pacifica is also a popular place to hike, with many trails that wind along the beaches and bluffs, including Mori Point, Sweeney Ridge, San Pedro Valley County Park, and the privately-owned Pacifica quarry. Or head to the popular Pacifica Pier to take a stroll and catch a beautiful sunset.

​Art enthusiasts can visit the Sanchez Art Center to experience amazing exhibitions by emerging and established California artists or head next door to Pacifica Performances to catch a live concert at the Mildred Owen Concert Hall. Pacifica Performances showcases a variety of musical styles, including blues, Americana/roots, world music, bluegrass, classical, and jazz, as well as dance, comedy and spoken word events.

Pacifica is also home to three Golden Gate National Recreational Area sites, including the Portola Discovery Site, where San Francisco Bay was first discovered in 1796. Pacifica is also home to both the Sanchez Adobe, a restored adobe residence from the mid-1800s furnished with period pieces, and Sam's Castle, a castle built in 1908 that has piqued the curiosity of generations of San Mateo County residents and beyond!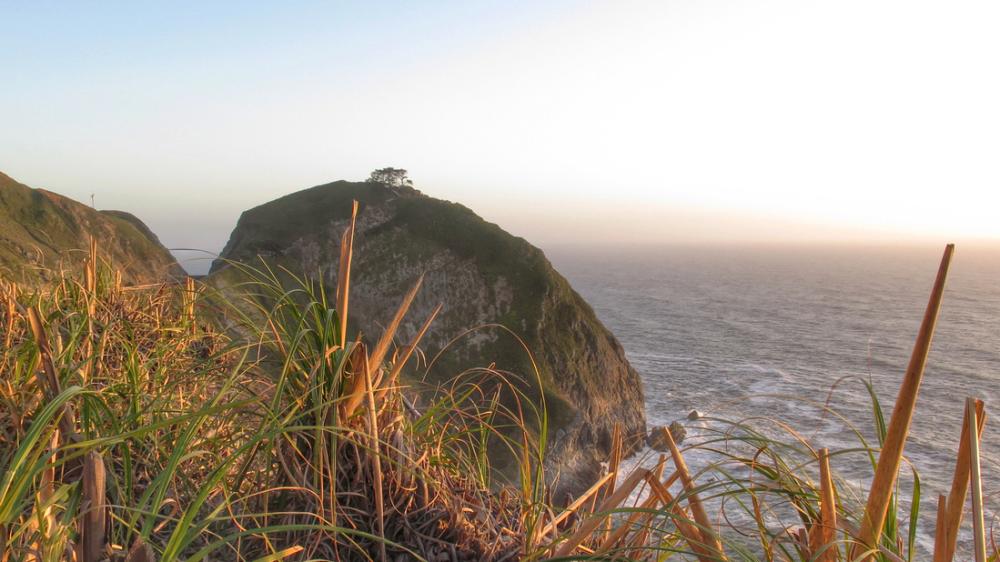 PACIFICA RESTAURANTS

Restaurants in Pacifica offer a wide variety of options that are sure to satisfy all your cravings! Located at Rockaway Beach, Nick's Seafood Restaurant offers great seafood and cocktails in a relaxed atmosphere, while Moonraker offers one of the most romantic, fine-dining experiences in the entire Bay Area. Both restaurants offer extraordinary views of the Pacific Ocean. Also, about a block away from Rockaway Beach, A Grape in the Fog is a charming wine bar, where coastal living is celebrated and lovely boutique wines from around the world are served.
Now, if you are in the mood for some Latin food, The Green Enchilada is the place for you! This delicious and sustainable Mexican restaurant is within walking distance of the Pacific Ocean and serves authentic and FRESH Mexican cuisine. Or, perhaps you want to satisfy your sweet tooth? Mazzetti's Bakery has been a Bay Area staple for over 38 years! This Pacifica bakery offers the finest baked goods around so make sure to include a stop here and try some of their tasty French or Danish pastries, bread and rolls, cakes, cookies or pies!
---