Historic Sites on The San Francisco Peninsula

Historic Lighthouses, Mansions, Castles and More!
PACIFIC COAST LIGHTHOUSES AND HISTORIC HOUSES

With miles of coastline, San Mateo County features spectacular historical lighthouses. Take a drive down Highway 1 and just 50 miles south of  San Francisco you will find the Pigeon Point Light Station. Perched on a cliff in Pescadero, this lighthouse was built in 1872, it is one of the tallest in America and one of our favorite historical places in our destination. From the shore, you may spot whales, seals, and coastal birds. Half-hour guided history walks around the lighthouse grounds are available, staff permitting or upon request by calling 650.879.2120.
Meanwhile, just 25 miles south of San Francisco visitors will find the Point Montara Light Station. Located just between Montara State Beach and the city of Moss Beach, CA. The historic lighthouse was first built in 1881 in Massachusetts, moved to California in 1925, and later rebuilt as the Point Montara Light station in 1928.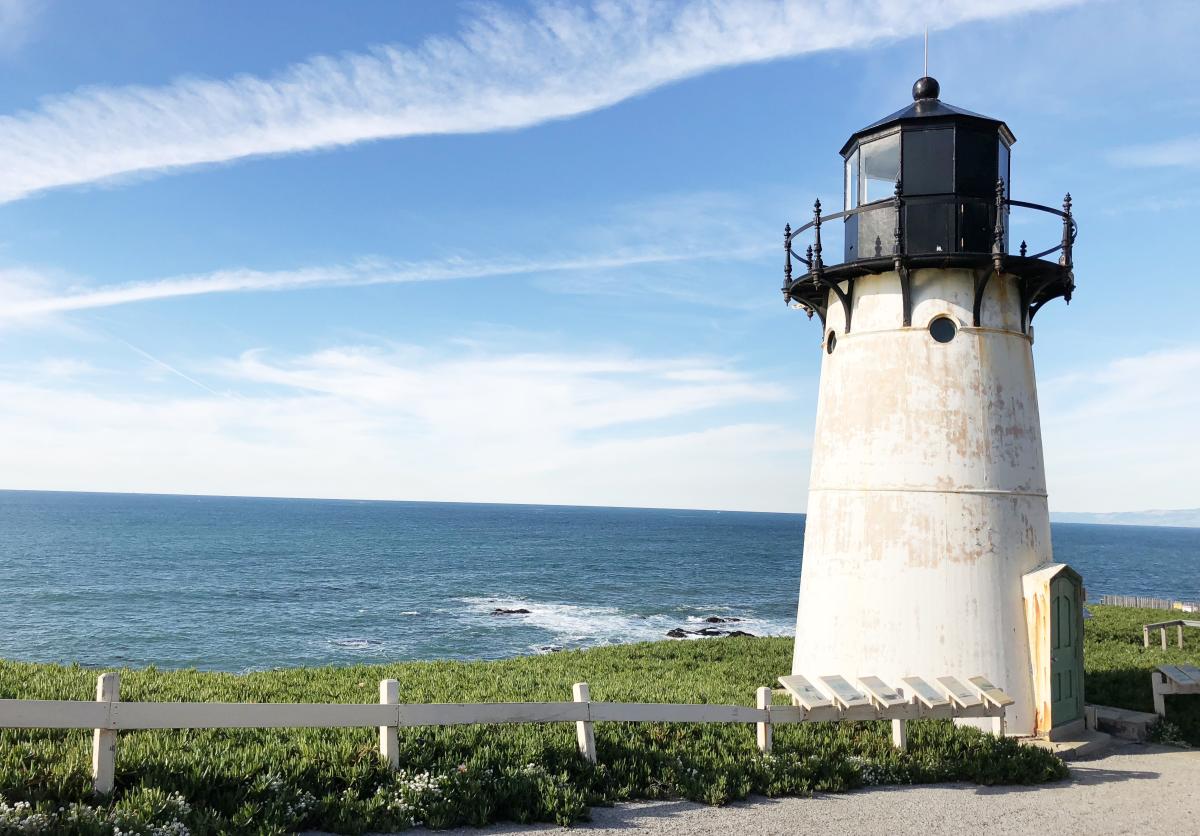 Point Montara Light Station

Now, if you happen to be in Half Moon Bay driving along Highway 1, it's hard to miss the stark white James Johnston House perched atop the rolling hillside. This historical place was built in 1853 by 49er pioneer James Johnston for his California bride, Petra Maria de Jara. The Johnston House is open to visitors the third Saturday of each month and is closed October, November, and December.
You may also take a trip through California's history and discover how the San Francisco Bay Area and the Sanchez Adobe site, located in Pacifica, was used by the Ohlones, Spanish, Mexicans, and early Americans. If you are visiting during September, be sure to attend the Rancho Day Fiesta where visitors can experience life in the 1840s and learn about how life was like on a rancho in Mexican-influenced California. The Rancho Day Fiesta is held annually the third Saturday in September. While in Pacifica, also make sure to visit the only castle in San Mateo County, Sam's Castle! Built in 1908, this museum-like seaside treasure boasts a long colorful history where you can take a guided room-by-room tour led by Bridget Oates, the author of Sam's Castle book.

HOLIDAYS AND HISTORIC HOUSES

If you happen to be lucky enough to find yourself in San Mateo County and Silicon Valley during the holidays, be sure to visit these festive historical houses and mansions that pull out all the stops for Christmas! Every year, the volunteers at century-old Kohl Mansion, located in Burlingame, decorate the entire house with an incredible array of holiday décor.
Next, we have one of the most famous historic houses in San Mateo County. Located in Woodside, Filoli Historic House & Gardens goes all out for their holiday celebrations, featuring activities and holiday events such as the holiday artisan market, decadence nights with local wine, holiday teas, Santa Saturdays and a Winter Solstice Party.

Now, if you are looking for fun holiday events and handcrafting, the Gamble Gardens Historic Home & Gardens, offers family fun holiday activities and educational events such as wreath making, holiday flower arrangements, holiday luncheons, holiday plant and greens sale, and so much more!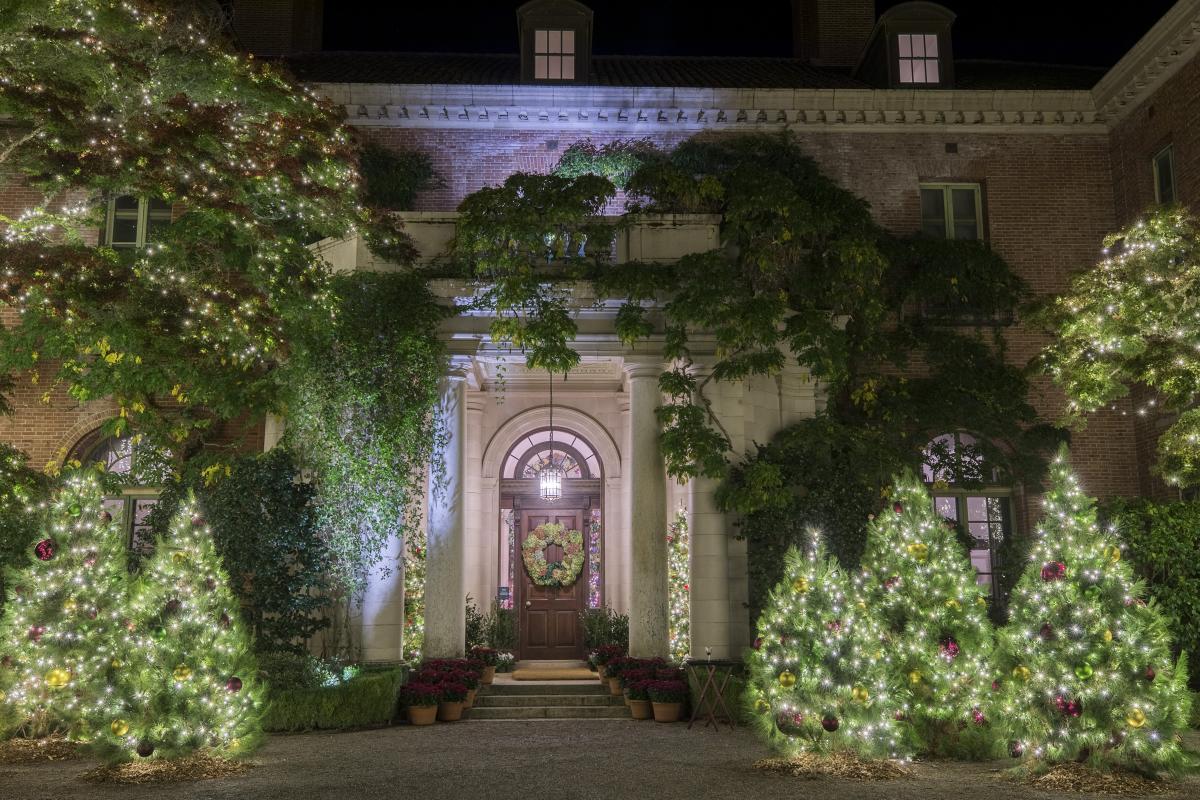 Photo Courtesy of Filoli Historic House & Gardens

UNIQUE HISTORICAL SITES

Grave hunting, tombstones, and cemeteries, oh my! The city of Colma, also known as the "City of Souls", has more dead people than living within its borders. The Colma Cemeteries hold are over 1.5 million "souls" and even features a pet cemetery. Some of the graves stones go back as far as 1887 and there are 17 cemeteries to visit. If ghost hunting isn't your thing, venture to the Pulgas Water Temple to experience how the Bay Area received its water supply. Not only is the Water Temple a feat of engineering that took over 24 years to complete, but it's also a noteworthy selfie spot on the Peninsula due to its majestic scenery.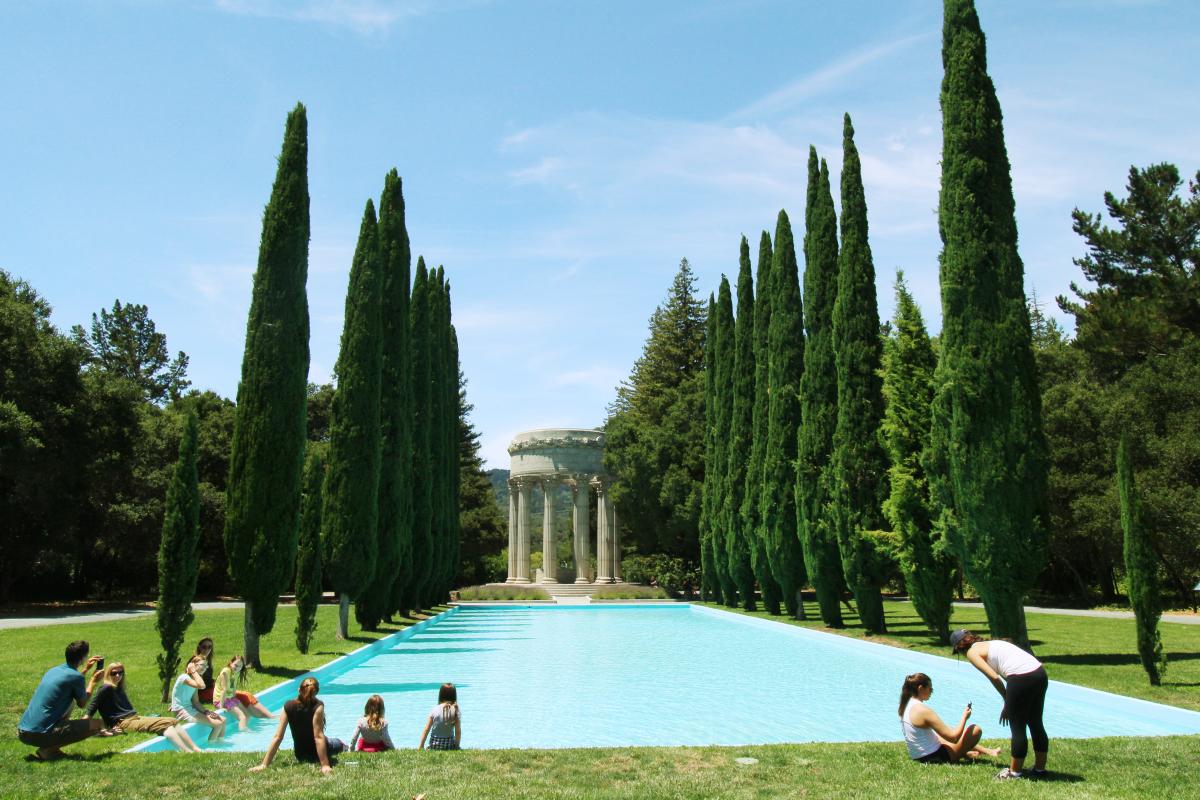 Pulgas Water Temple
 
Two Must-See Museums! The San Mateo County History Museum, located in downtown Redwood City features exhibits depicting the history of the Peninsula through the times of the Ohlone Indians, the Spanish explorers, the ranchos, pioneer logging, agriculture, dairy farms, whaling, and the Victorian era of great estates. The museum also features the largest stained-glass dome in a public building on the entire west coast! The USS Hornet Sea, Air & Space Museum located across the Bay in Alameda, CA is also worth a visit. It's fun for families and adults alike, and you can actually spend the night and sleep in restored compartments where the real Hornet crew lived.