Planning a wedding is some serious business, but don't let the details stress you out! Consider hosting your wedding in San Mateo County & Silicon Valley. Our destination offers great year-round weather coupled with beautiful backdrops, which makes us the perfect destination for your wedding. Check out some of the best wedding venues in San Mateo County:

FILOLI MANSION & GARDENS

With over 16 acres of formal gardens, a one-of-a-kind grand ballroom, and nine dynamic event spaces, Filoli Mansion & Gardens is the idyllic setting for wedding celebrations. Filoli's Historic House is an architectural gem of the San Francisco Peninsula. With beautiful and ample space for your guests, the Entry Courtyard is tucked into the House and surrounded by greenery. The garden offers a dreamy look into a romantic Garden Ceremony in Filoli's one-of-a-kind setting. Filoli's Garden is world-renowned and truly unforgettable.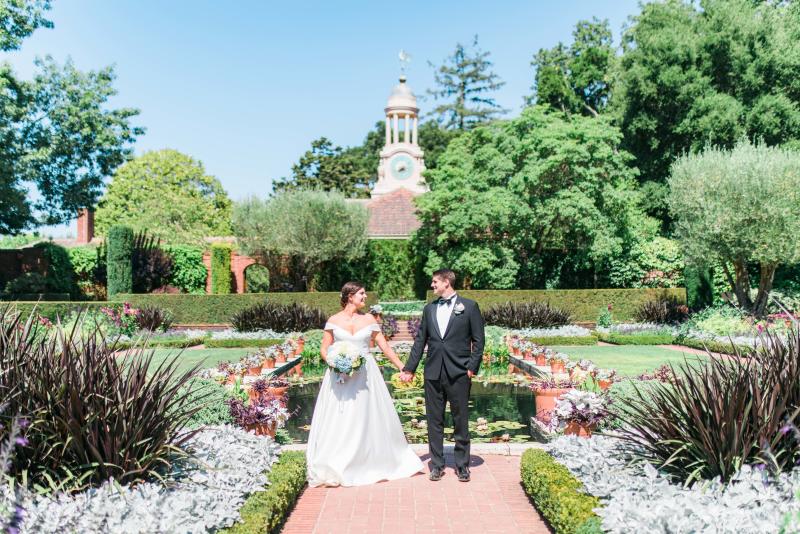 Photo courtesy of JBJ Photography

PAR 3 AT POPLAR CREEK GOLF COURSE

Nestled among the trees along miles of evergreen grass, Par 3 at Poplar Creek is a welcomed escape. Here, you may safely enjoy their incredible outdoor and indoor spaces with panoramic views of the ever-green golf course and tranquil setting, perfect for your wedding. Par 3 is the perfect place to create lasting memories and enjoy yourself with your loved ones.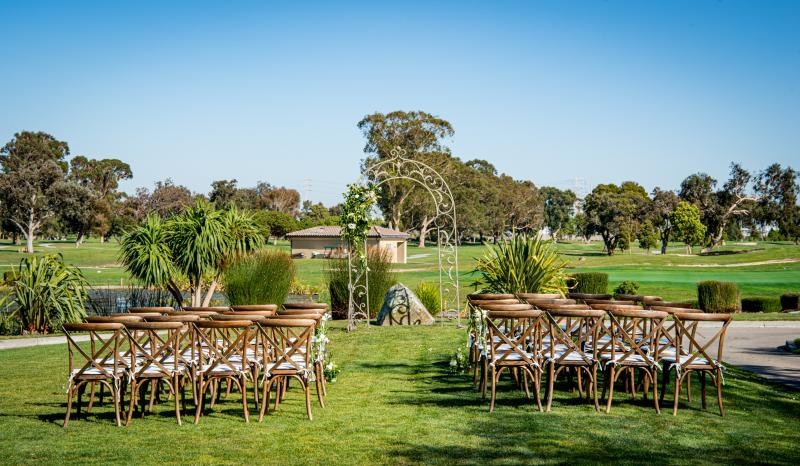 KOHL MANSION

For a wedding venue fit for a queen, spend an elegant day and night at Kohl Mansion in Burlingame. Many couples say their vows on the lawn, take portraits in the rose garden, and have cocktail hour on the outdoor terrace. When the sun goes down, head into the mansion for a decadent reception dinner followed by plenty of dancing. You might not be a millionaire, but you'll certainly feel like royalty at Kohl Mansion.
LONG BRANCH SALOON & FARMS

A saloon might not sound like a traditional wedding venue—and it's not—but don't knock it until you try it! Couples have raved about their experiences at Long Branch Saloon & Farms, noting that their guests absolutely loved the lively, yet offbeat venue. The events staff works with couples to fine-tune all the details, and if you're a DIY pro, consider taking your skills to the next level by contributing to the decor.
 

CRYSTAL SPRINGS GOLF COURSE

Located just 15 miles south of San Francisco the views at Crystal Springs Golf Course are unmatched in the entire San Francisco Bay Area.  With the Crystal Springs Reservoir in the background, your guests will be in awe and the photo opportunities are endless.  After your ceremony, come up to their Ball Room for a cocktail hour complete with golf course views and experience the beauty of the setting sun over the surrounding hills.
 
HALF MOON BAY GOLF LINKS

The Half Moon Bay Golf Links is another great oceanfront wedding venue in San Mateo County. This venue is surrounded by views of the Pacific Ocean and a romantic, sea-kissed ambiance. The Half Moon Bay Golf Links features several wonderful places to get married and to enjoy a beautiful reception. It definitely has plenty of room to let your creativity run wild!
 

PINSTRIPES - SAN MATEO

Located in San Mateo, CA, Pinstripes offers a distinctive venue for your wedding ceremony and reception! Pinstripes is an upscale venue, offering sophisticated fun, and customized events to suit your personal style. Their talented event team will help you bring your dream wedding to life and create a perfect day that you and all your guests will be sure to remember. Check out their wedding brochure to learn more
 
DOMENICO WINERY

If you want the beauty and ambiance of a working winery without the drive to Sonoma, host your wedding at Domenico Winery. The 7,000-square-foot venue features ornate decor from wall to wall: French oak barrels, a 24-foot mahogany tasting bar, and a 16-foot solid pine gathering table. Come dinnertime, guests are in for a real treat. Couples may opt for a plated dinner or choose a buffet-style meal instead.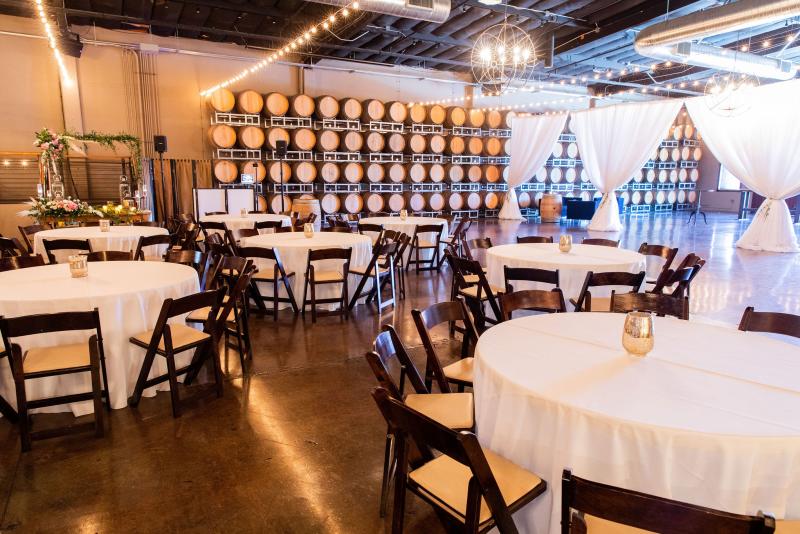 GAMBLE GARDEN

Crazy day, meets serene garden. The garden and historic home make the Elizabeth F. Gamble Garden the place to stand back and take in the sights and sounds of your wedding day. Gamble Gardens offers three distinctive locations: the Rose Garden, Wisteria Garden, and Tea House Patio for your ceremony, and reception space in the Carriage House or Tea House Patio.
 
MAVERICKS HOUSE

The Mavericks House is truly a unique waterfront wedding venue situated on an oceanfront bluff in Half Moon Bay. This venue is the perfect location for your outdoor or indoor wedding. Couples seeking a stunning oceanfront setting for their big day will fall in love with Mavericks House. Their newly renovated indoor event space captures panoramic ocean views, while their waterfront garden offers stunning and unobstructed views of the Pacific Ocean.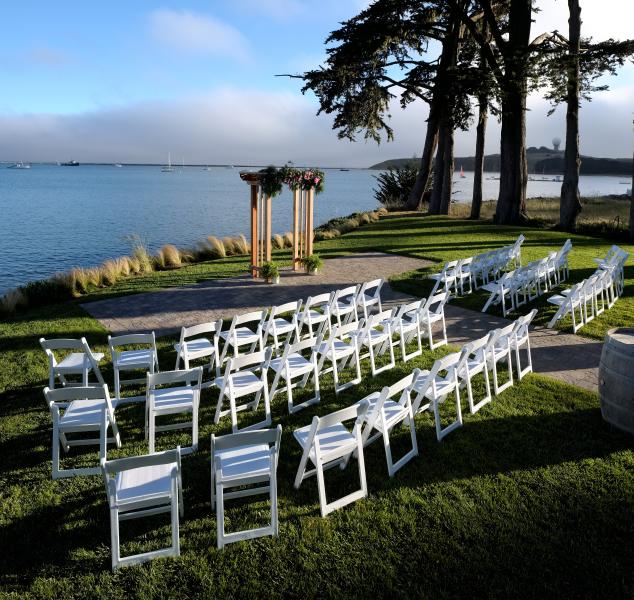 ---

Ready to start planning your wedding in San Mateo County & Silicon Valley? Submit your RFP today or email us at meetings@visitsmcsv.com.