Steakhouses on The San Francisco Peninsula

Looking for a nice steakhouse on The San Francisco Peninsula? Our destination is home to some of the best steakhouses in the entire Bay Area. Staying at the SFO Marriott Waterfront on a business trip? No worries, their Hangar Steak Restaurant offers delicious aged Prime Angus Beef. Or perhaps you want to take a trip north to San Francisco – we highly recommend visiting ALX or ONE65.

Scroll down to learn more about some of our favorite steakhouses on The San Francisco Peninsula!
ALX by Alexander's Steakhouse – Contemporary New American restaurant located in San Francisco's SoMa neighborhood featuring locally sourced, seasonal ingredients and dishes. Their bar and lounge offer a lively space to enjoy thoughtfully crafted bites and hyper-seasonal cocktails while larger parties can enjoy all these benefits in ALX's spacious private dining rooms.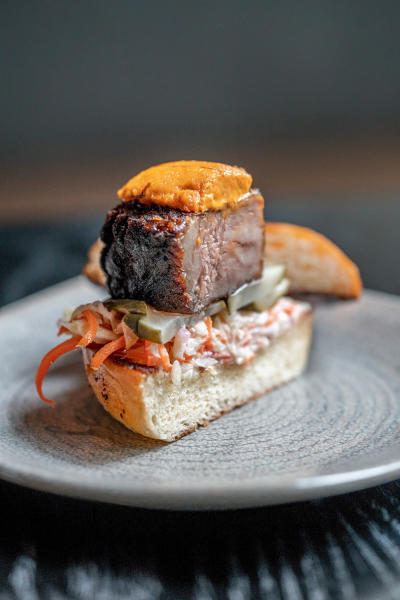 Hangar Steak Restaurant – Located inside the San Francisco Airport Marriott Waterfront, Hangar Steak offers a menu that is bound to please the most discerning of diners. With aged Prime Angus Beef, fresh seafood, and locally grown produce, accented with herbs from their own backyard, the food alone at Hangar Steak makes it the restaurant of choice for many diners.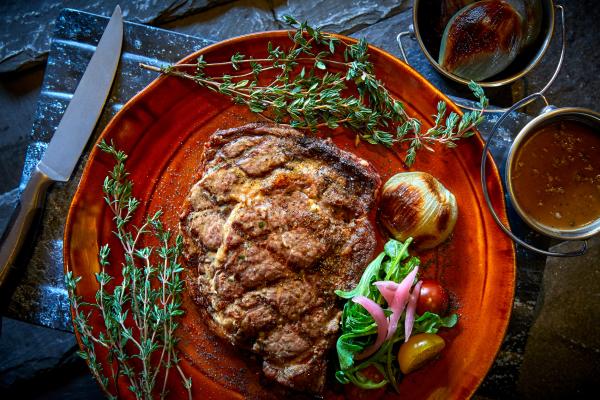 ONE65 – Innovative multi-level culinary destination with French flair that offers four distinct modern dining experiences under one roof. Ranging from casual to fine dining, each floor showcases its own individual concept and design. Everything at ONE65 is made in-house, from gourmet ice cream to beautiful loaves of fresh-baked bread.
Porterhouse – This elegantly sophisticated restaurant features steaks, chops and seafood, a full bar and a delicious appetizer menu. The perfect place to celebrate a special birthday or anniversary.