Our "As Fresh as it Gets" program features many partners around the San Mateo County and Silicon Valley region, all with the promise and passion of serving locally grown and fresh, farm-to-table products. Teri Butler, co-owner of Half Moon Honey, has her own reasons for joining the program and providing her community with fresh honey.

Half Moon Honey's history goes back to the 1960s, when Teri's husband and co-owner, Gary, was a young beekeeper. In 2008, he convinced Teri into getting two 'boxes' of bees – about three pounds of worker bees and a queen bee in a cage. Sooner or later, the two were able to build their name and work with various ranches and farmers to put their beehives for pollination. At the moment they have 200, and usually, it doubles in the spring. "It's a lot more management than people realize," said Teri. "We just do it to be a good neighbor."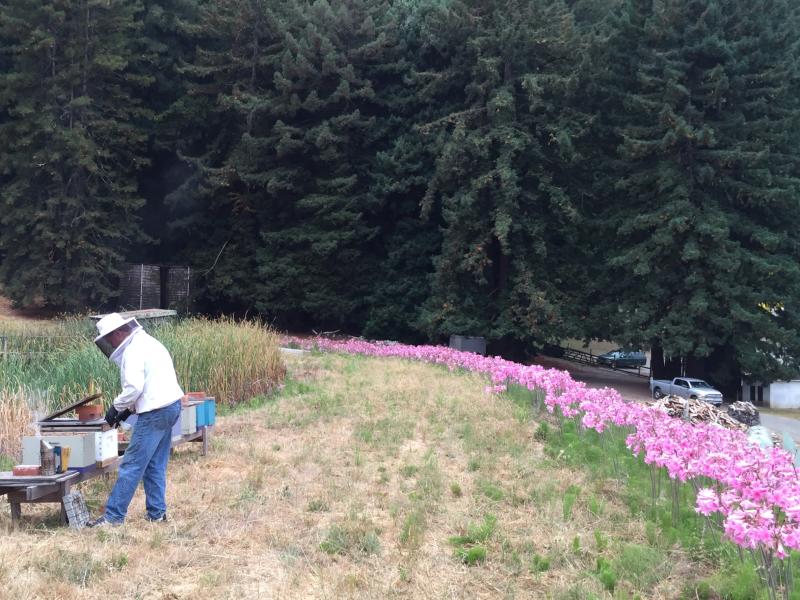 Back in 2005, many bee colonies collapsed and bees started disappearing. This affected agriculture more than people think. In fact, many farmers were afraid they'd lose their crop. Working with farmers on the coast side helped Teri and Gary's love for honey and saving the bees become more than just a hobby, but something that was necessary to save produce. They also have hives in many neighborhoods, which helps pollinate local lemon trees, blueberry bushes, and zucchini plants. "Watching how bees work together is mesmerizing, it's a kind of synergy. People need to realize bees aren't after them! They're just trying to protect and upkeep their healthy hives." This misconception is one of the reasons so many bees have disappeared, and Teri and Gary's passion for this cause has benefited dozens of farmers on the coast side.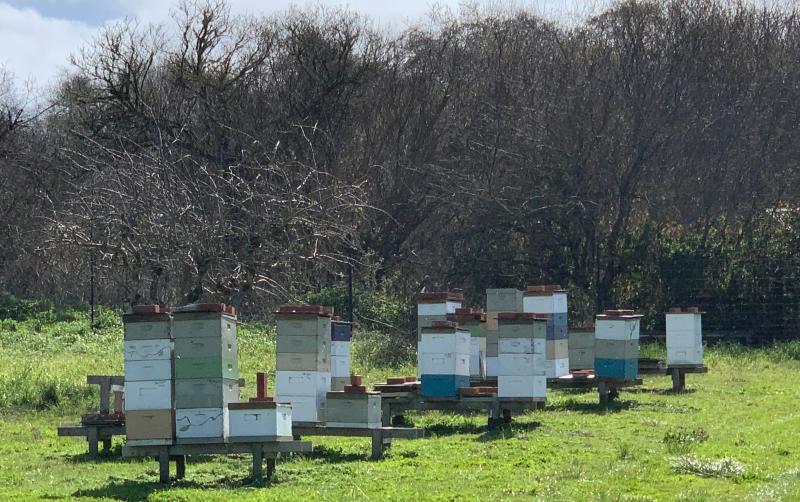 We all know how important it is to eat and buy local foods. Not only does it reduce your carbon footprint immensely, but it is overall better for your health. Teri commented on the health benefits of honey specifically, saying that "Eating honey is very good for you. It's good for your skin, your hair, your wounds. You can use it to wax surfaces and buff out scratches from furniture, and it's great in beauty products like lotion. It's even good for your dogs!"

You can support Half Moon Honey too! Their products are sold in some shops around Half Moon Bay. Sam's Chowder House uses their honey, as well as some hotels and wineries on the peninsula. They even do customized packaging if you contact them directly!

"I am proud to be part of this community and to care for bees. Each pound of honey takes 1,152 bees to travel 112,000 miles, visiting and pollinating 4.5 million flowers! One tip from me is to try toast with our honey and fresh blueberries on top! It's delicious!"  - Teri