Our destination is known for its outdoor natural beauty, stimulating hiking trails and beautiful coastal views. All of these locations offer an incomparable experience that makes San Mateo County & Silicon Valley a truly unique experience for visitors and locals alike. Although we are facing challenging and unprecedented times right now, we thought we would share some of our favorite outdoor places with you. Take it as a virtual tour of our destination! We are confident that this situation will pass, so when things settle down and you are ready to visit us, we will be here for you!

TAKE A HIKE!

As previously mentioned, our destination is home to dozens of hiking trails where you will find calm and tranquility that will take you away from any chaos happening around the world. If you're in the Silicon Valley area, the Arastradero Creek Loop in Palo Alto is a great place to enjoy a hike or walk. The preserve offers different landscapes, spectacular views of the bay, and quiet walks through the grasslands, all in the heart of Silicon Valley. Now, if you're looking to take your furry friend with you, Pulgas Ridge Reserve in Redwood City is the perfect place, offering 366 acres of trails including an off-leash area.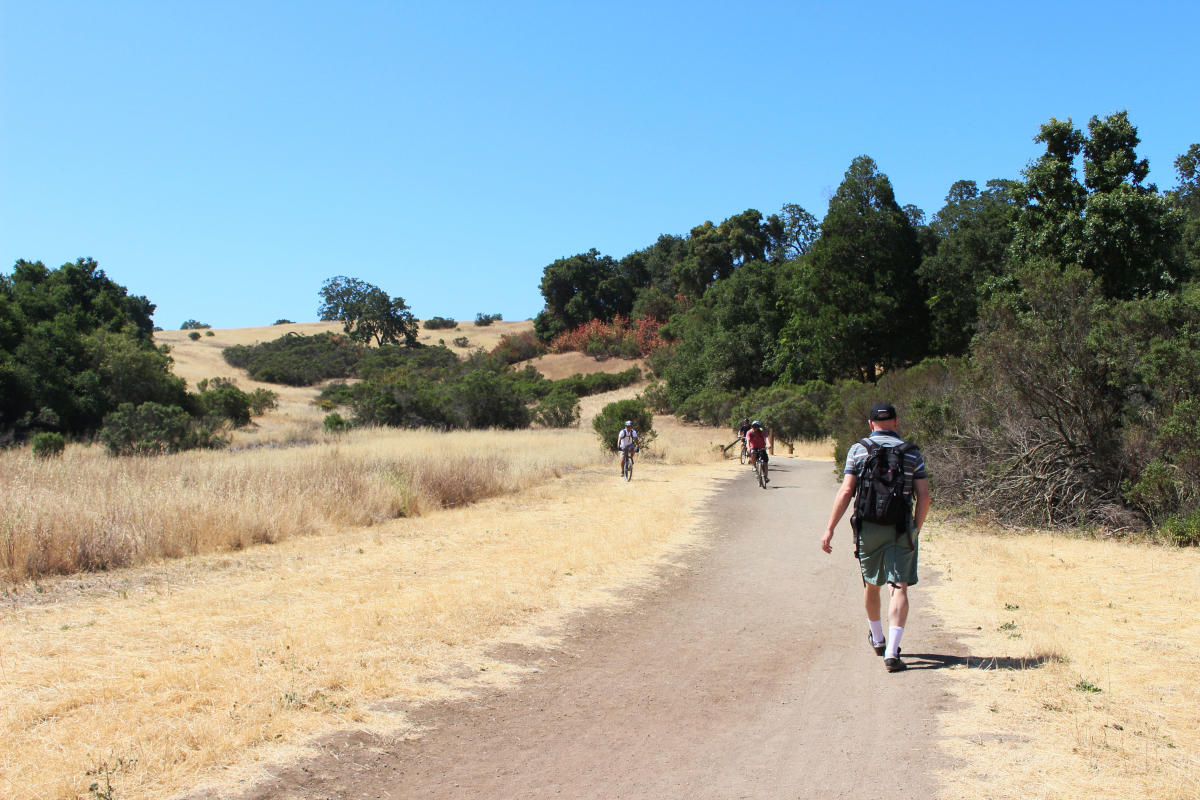 Arastradero Creek Loop by Edna Takeda Geller
Perhaps, you're located in the more central region of our area. Then, you can't miss Crystal Springs Regional Trail! This is one of the longest trails in San Mateo County, spanning 17.5 miles. The trail is open daily and spans from San Bruno all the way down to Woodside. This San Mateo hiking trail is mostly flat and paved and offers beautiful views of the Crystal Springs Reservoir.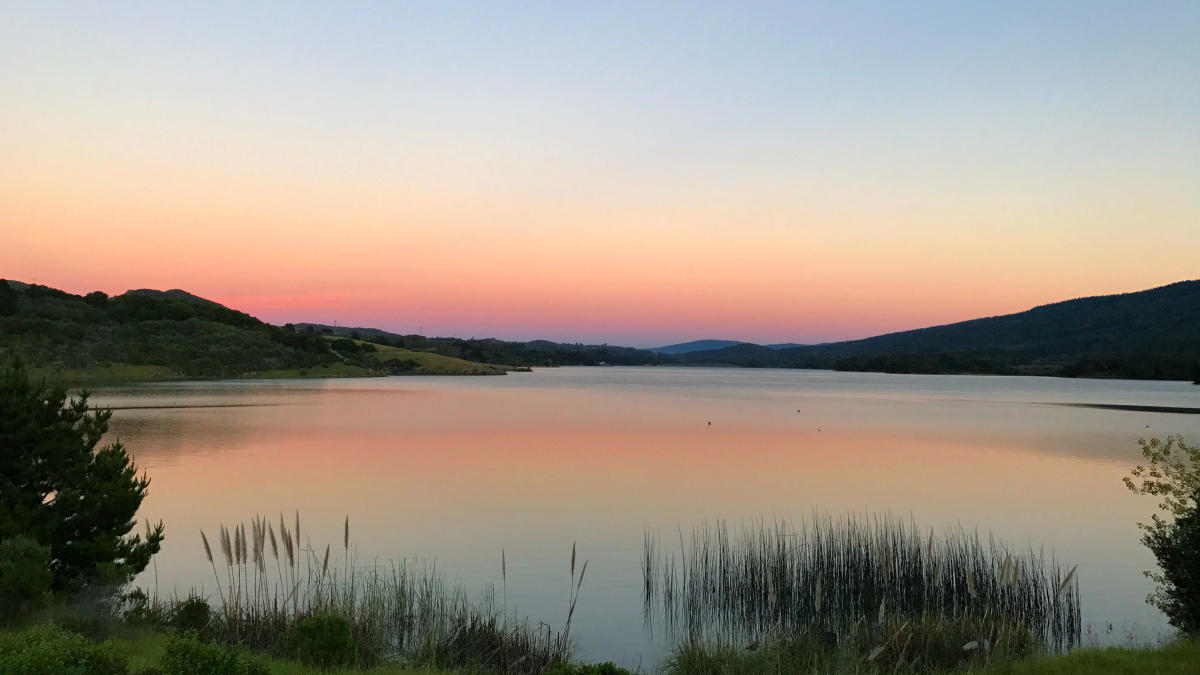 Crystal Springs Reservoir by Larisa Gleyzer

The northern region of our area also offers many great trails, one of the most popular being Junipero Serra County Park in San Bruno. This park offers 103 acres of space to hike, picnic and play. Right off of Highway 280, it offers gorgeous scenic points of the San Francisco Bay.
Meanwhile, over on coast side, Devil's Slide Trail in Pacifica offers a 1.3-mile multi-use trail located right off of Highway 1. This trail gives hikers, runners, bicyclists access to the rocky cliff points above the gorgeous Pacific Ocean and some lookout points have benches to sit, rest and enjoy the calming waves.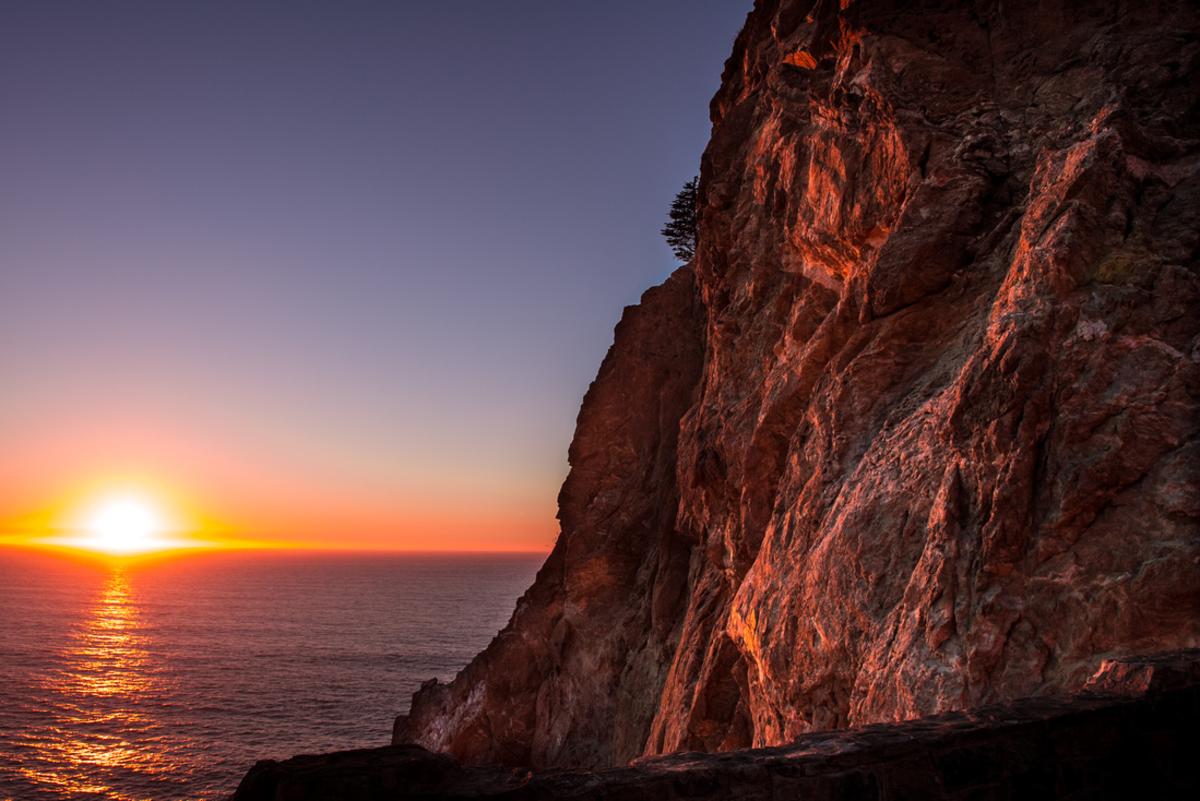 Sunset at Devil's Slide Trail by Bradley Wittke
We are confident that this situation will pass, so when things settle down and you are ready to visit us, we will be here for you!
LISTEN TO THE WAVES

Nothing says calmness and zen, like a quiet and relaxing day at the beach. Luckily for us, San Mateo County has almost 60 miles of Pacific coastline, with dozens of beaches. Starting on the northern coast, the City of Pacifica offers beautiful public beaches and stretches for six miles. Pacifica State Beach, also known as Linda Mar State Beach, is the most popular in this area and perfect for surfing. Rockaway Beach is another popular beach as it's smaller and offers a little more privacy.


Pacifica Pier by Bradley Wittke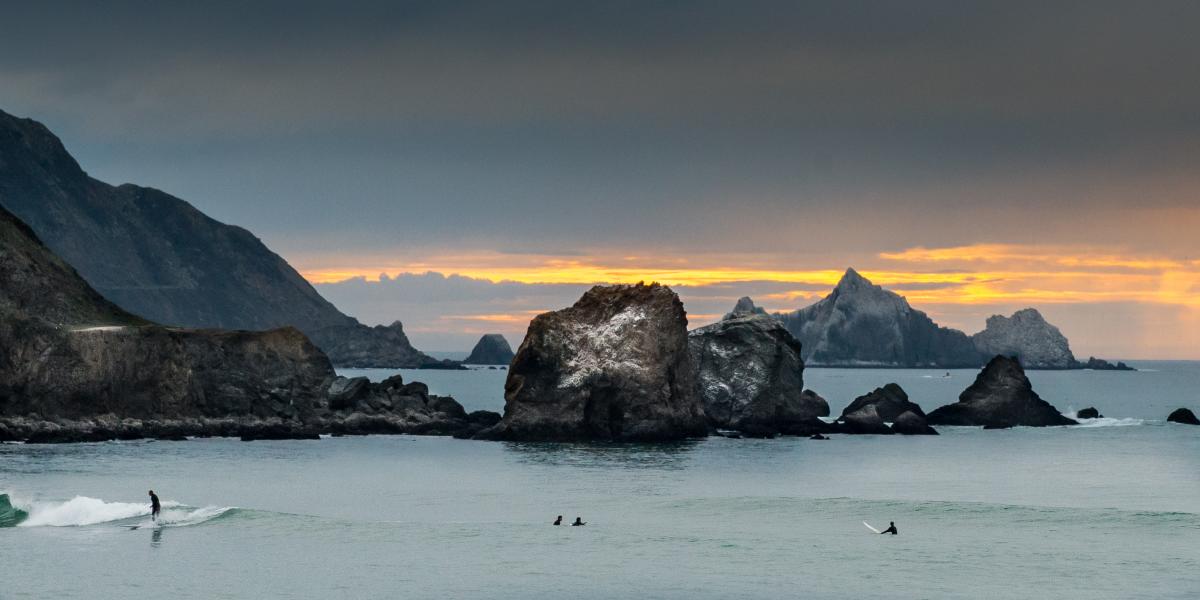 Rockaway Beach by Bradley Wittke

As you continue to drive south on Highway 1, you will eventually arrive at the City of Half Moon Bay. Typically a little warmer than Pacifica, this town also offers plenty of small and large beaches for picnicking and relaxing. Right off the highway, Poplar Beach is a dog-friendly public beach that overlooks the cliff's edge, and a short trail that takes you to the seafront. This beach is perfect for unwinding, as the tall cliffs behind block the chaoticity of the outside world. This is most definitely the perfect tucked-away beach for doing yoga and meditating.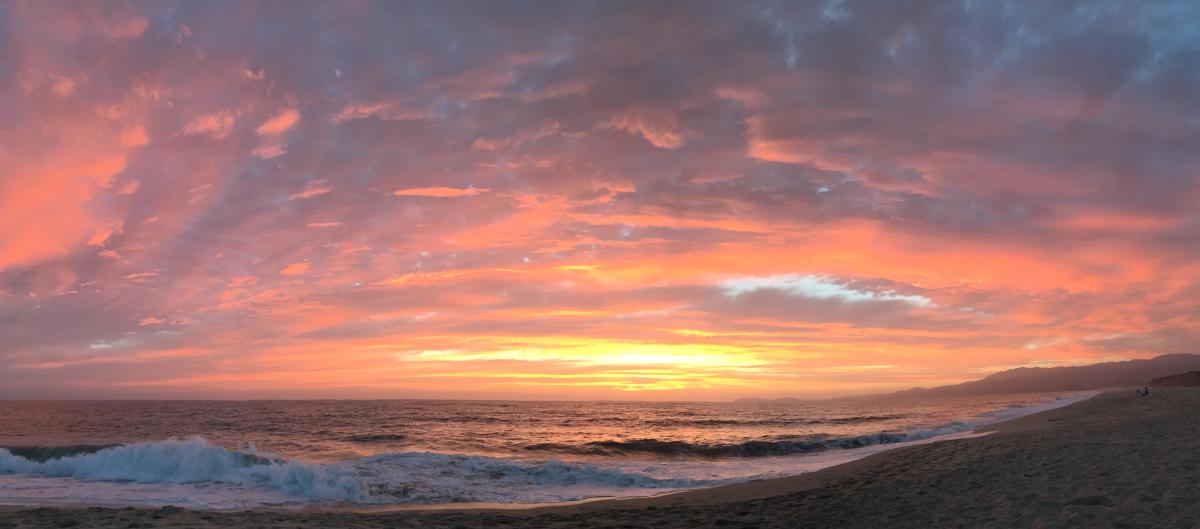 Poplar Beach by Kristen Friis

WALK AMONGST THE BEAUTIFUL BLOOMS

With the arrival of spring, the beautiful gardens in San Mateo County and Silicon Valley are starting to bloom and are available for public enjoyment! Located in Palo Alto, Elizabeth F. Gamble Garden offers beautiful outdoor garden spaces sightseeing and strolling, while Filoli Historic House & Garden in Woodside is a 654-acre estate featuring manicured gardens and nature trails.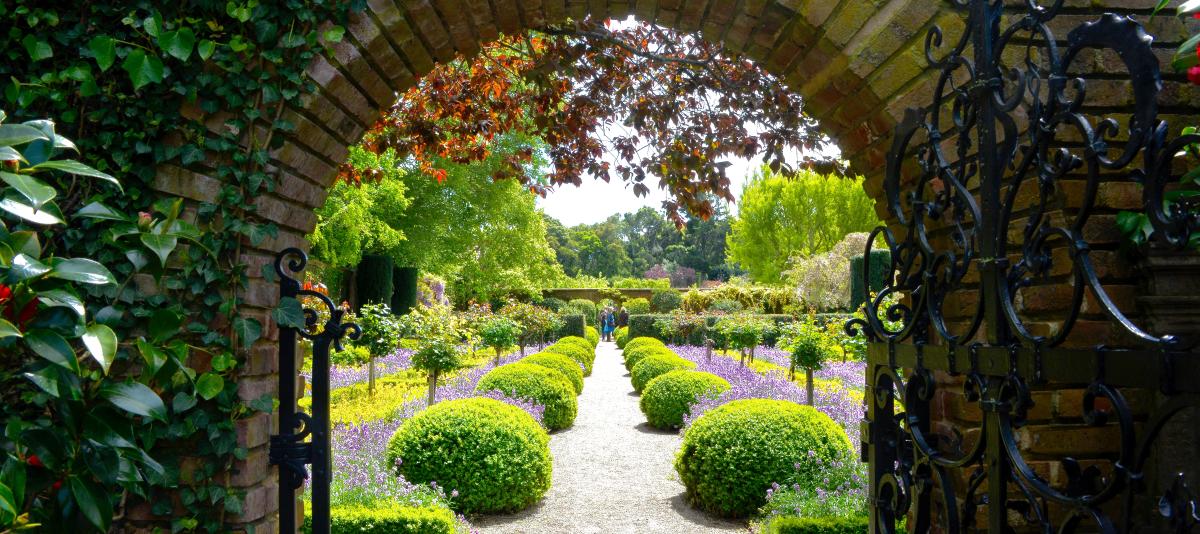 Filoli Gardens by Gretchine Wilson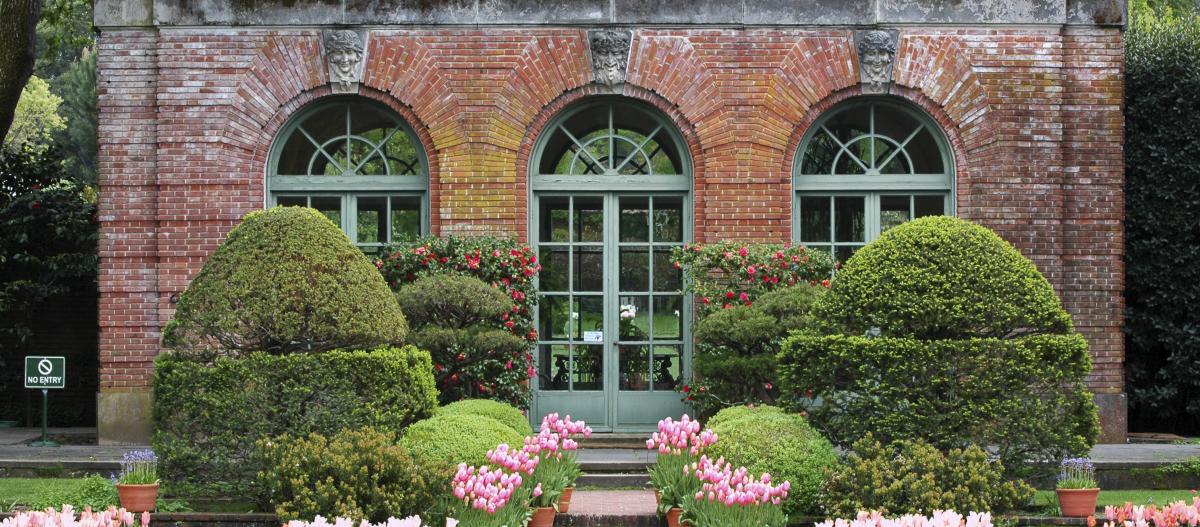 Filoli Garden House courtesy of Filoli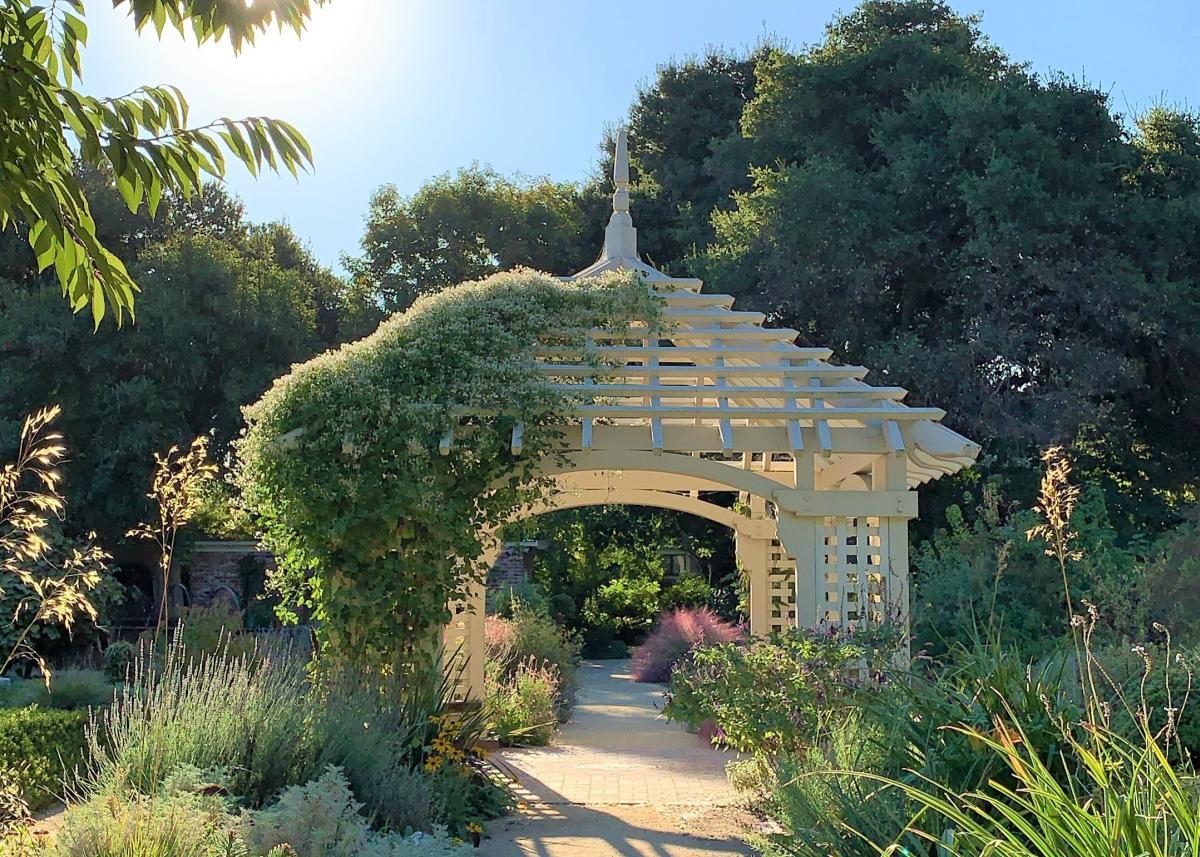 Elizabeth Gamble Gardens by Kat Savin

Lastly, Central Park's Japanese Tea Garden in San Mateo features detailed Japanese architecture and a koi pond, and at this specific time of year, the garden has the most beautiful cherry blossoms!
If you're looking for other outdoor activities and places to remove yourself from reality, check our other options here!