When you visit a museum, what would you say your goal is? Would it be to learn more? To be entertained? Perhaps just to keep the kids occupied for a few hours. Whatever your reasoning might be, you can be assured that museums on the Peninsula have more than just "something for everyone". 
There are museums where you can learn about science, tech, history, culture, art, and each of the them have something unique to offer. It's great to go with kids, but visiting museums is one of our favorite activities for adults in the Bay Area too! Scroll down to see some of our favorites.


HISTORY MUSEUMS

One of my favorite museums in San Mateo County is the Hiller Aviation Museum in San Carlos, CA. This family-friendly museum opened its doors in 1998 and has been a staple in our community ever since. Opened by helicopter designer and inventor Stanley Hiller, Jr., the Hiller Aviation Museum features more than 50 aircraft from more than a century of aviation history.

The museum is a unique cultural asset and lifelong learning resource for diverse communities in the San Francisco Bay Area. I personally love how they celebrate the spirit of discovery and the innovation of aviation pioneers that made the dream of flight a reality. Their Aviation Camp and After School Aviators programs are also perfect for children.

Hiller Aviation Museum is open every day from 10:00 AM to 5:00 PM.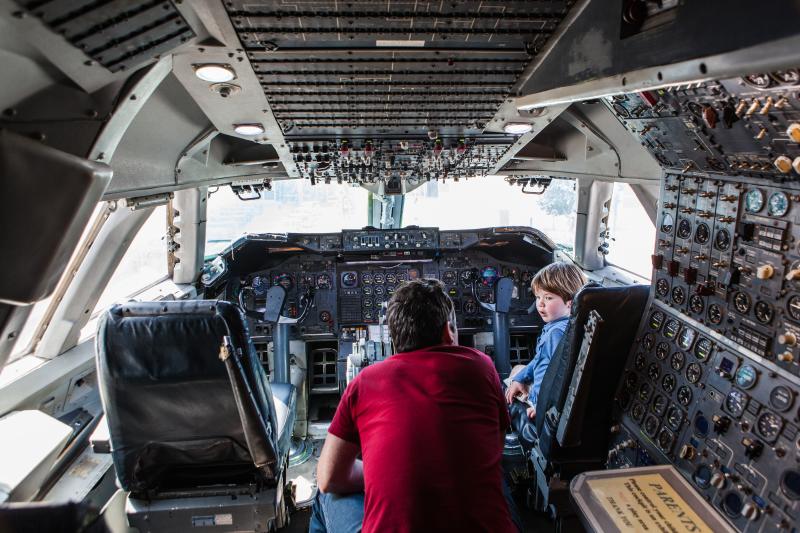 Photo courtesy of Hiller Aviation Museum
Now, if you are interested in learning about how Silicon Valley looked before the tech industry was introduced, then I suggest you visit the San Mateo County History Museum in Redwood City, CA. The SMC History Museum is an innovative, regional history center located in the County Courthouse, which was built in 1910 and where exhibitions depict the rich history of the Peninsula.

The San Mateo County History Museum is open from 10:00 AM to 4:00 PM, Tuesday to Sunday (closed on Monday). Admission is $6 for adults, $4 for seniors and students. Children 5 & under are free. Visit their website for more information, guidelines for visitors, and to buy tickets.
 
ART MUSEUMS

If you are an art lover like I am, then you will love the Sanchez Art Center in Pacifica, CA. This art center provides exhibitions by emerging and established California artists, as well as education and outreach programs designed to make art accessible to people of all ages and backgrounds.
Another great art gallery is Art Ventures Gallery in Menlo Park. This modern and creative art museum is a favorite for those who appreciate a healthy rotation of exhibitions. Visit their Facebook page for current events, photos, and more. 
Looking to visit a museum in San Francisco? Both the Legion of Honor and de Young Museums are iconic Bay Area locations and have some of the most exciting exhibits in the Bay Area. 
MORE FUN FOR THE FAMILY

If you're looking for a great place for kids, look no further than CuriOdyssey. CuriOdyssey is a science museum and zoo containing animals and interactive science exhibits. CuriOdyssey is home to nearly 100 rescued animals, most native to California, that cannot survive in the wild. CuriOdyssey's exhibits include a science playground where kids play with scientific phenomena. It is the perfect weekend excursion for those who have a scientific itch to scratch! 


Photo courtesy of the CuriOdyssey
Interested in learning about science? The California Academy of Sciences is calling your name! The Academy has a plethora of events and special exhibits happening throughout the year, so be sure to check their website to see the current happenings. There is an amazing butterfly habitat, earthquake simulator, aquarium, and much more to explore. One of the best activities for adults in the Bay Area is the Academy's NightLife experiences, so be sure to check that out! When you're there, please say hi to Claude, the albino alligator, for me!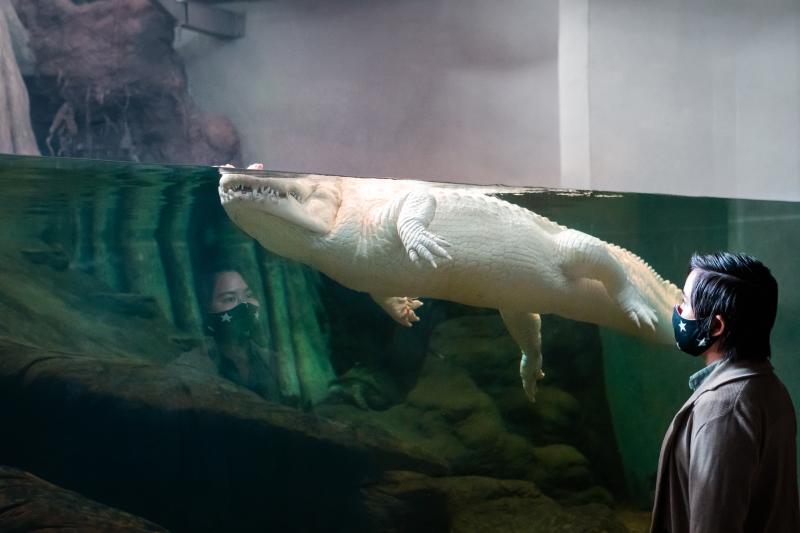 Gayle Laird © 2020 California Academy of Sciences
Tickets are available for purchase online; guests are encouraged to reserve tickets early to secure their entry date and time. Visit the Academy's website for more information.
 
---

See all that The San Francisco Peninsula has to offer! Download our visitor guide today and start planning your trip!