When visiting the San Francisco Peninsula, make sure you carve out time to spend a day in the central tech hub of San Mateo County - the City of San Mateo! San Mateo is a thriving community with a charming downtown area and an upscale, state-of-the-art shopping center, Hillsdale Shopping Center. The city is home to the College of San Mateo, the county's largest community college, as well as several hotels – including the gorgeous and centrally located San Mateo Marriott, and major attractions such as the San Mateo County Event Center. San Mateo is where all our main highways meet, Highway 92 (the San Mateo-Hayward Bridge), Highway 101, and the gorgeous Highway 280. Needless to say, there is a lot to do and see in San Mateo. Let's break down some of our favorite things to do there!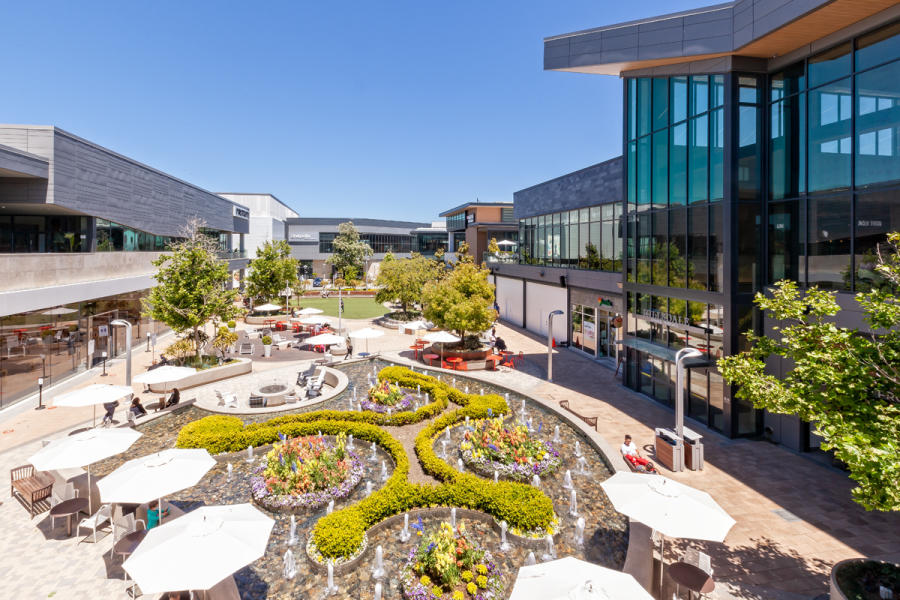 Courtesy of Hillsdale Shopping Center

MUST-EAT RESTAURANTS IN SAN MATEO

Downtown San Mateo is home to a plethora of amazing restaurants. There is ample parking downtown, and wherever you walk you will see and smell great restaurants. Porterhouse is an elegant steakhouse, featuring in-house, dry-aged steaks, a full bar (Happy Hour: M-F, 5-6 PM), and a delicious appetizer menu. This is the perfect place to celebrate a special birthday or anniversary. If you are in the mood for fresh, local seafood, we recommend Joy Sushi or Pacific Catch. Another local favorite is Amici's East Coast Pizzeria, offering 20% off their items of the month for delivery or pick-up. For a one-of-a-kind experience, dine at Pausa Bar & Cookery, featuring authentic Italian fare made from scratch and inspired by the bounty of Northern California. PRO TIP: While downtown, be sure to stop in and grab some delectable cupcakes from Sibby's Cupcakery for dessert!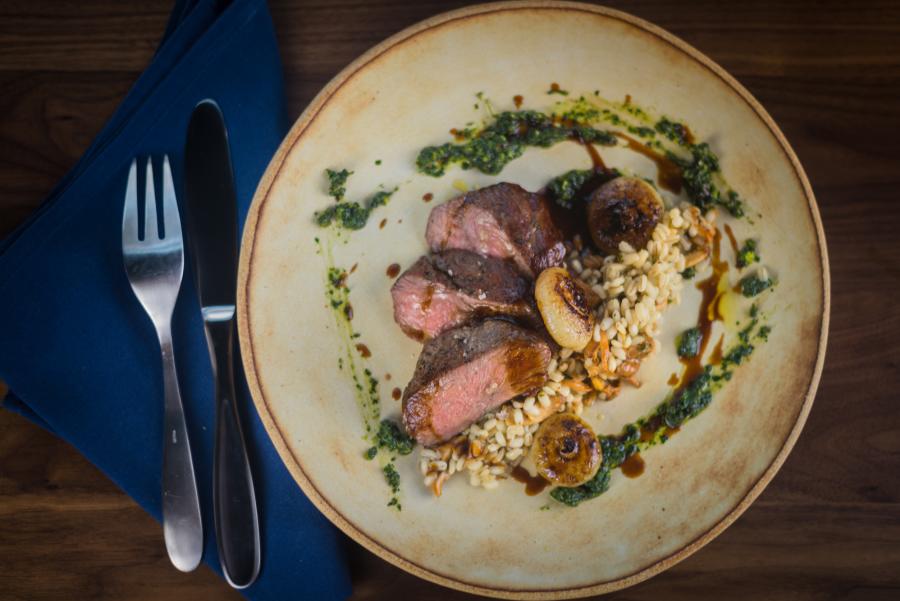 Courtesy of Pausa Bar & Cookery
 
Built in the 1940s, another favorite for San Mateo locals is The Swingin' Door, located near the San Mateo County Fair Grounds. Stop by and enjoy one (or more) of their award-winning house favorites, from lunch till late at night. They are winners of the Reader's Choice awards for "Best Fish and Chips," "Best Watering Hole," and "San Mateo's Hottest Sports Bar for Entertainment".
Another great option nestled alongside a quiet lagoon is The Fish Market, featuring an upscale dining area called Top of the Market. This beautiful restaurant also features a full-service cocktail bar and lounge area, and a popular oyster bar. Patio dining is available in the summer months. And, if you are in the mood for classic all-American cuisine, I highly recommend eating at Jack's Prime, a modern-day diner where family and friends come to enjoy the classic favorites of flame-grilled burgers and hand-spun shakes. PRO TIP: Kids 12 and under eat free on Mondays from 5:00 – 9:00 PM!

MUST-SEE NATURE IN SAN MATEO

When you think of Silicon Valley, you don't often think of nature and wildlife, but San Mateo is home to many beautiful parks and open spaces where you can relax, picnic, and take in the beauty of the Peninsula. One of my favorite local spots is the Japanese Tea Garden located inside Central Park in downtown San Mateo. Here you can see Koi feedings during the spring and summer months. Inside Central Park, there is a Mini Train for children that typically runs year-round on weekends from 11:00 AM -3:00 PM, and additionally on weekdays from 11:00 AM - 3:00 PM (between June 15 and August 15).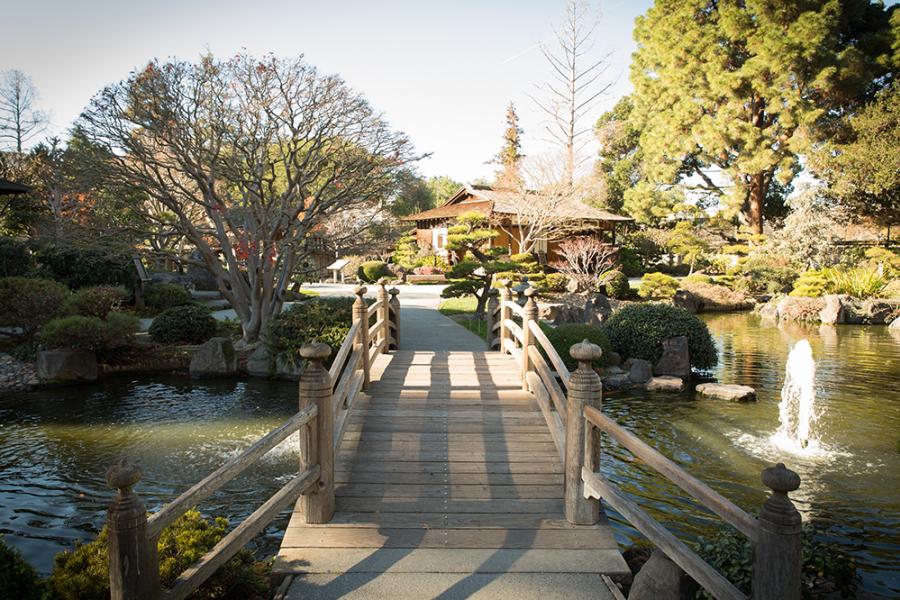 Japanese Tea Garden courtesy of City of San Mateo

Seal Point Park is a great waterfront area featuring windsurfing, a multitude of pathways for biking and walking, a 3-acre dog park, bird watching areas, and a children's playground. There are specular metal sculptures that twirl in the wind, and a picture-worthy bridge connecting the trails over the Bay. You can walk the boardwalk along the bay marshes and observe wildlife - including the endangered California Clapper Rail.
Coyote Point Recreation Area is a 670-acre park offering a wide range of recreational opportunities: picnicking, swimming, windsurfing, bicycling, jogging, fishing, boating, and sailing. Kids will love the giant, castle-and-dragon-themed Magic Mountain Playground. PRO TIP: Dogs are allowed on a leash!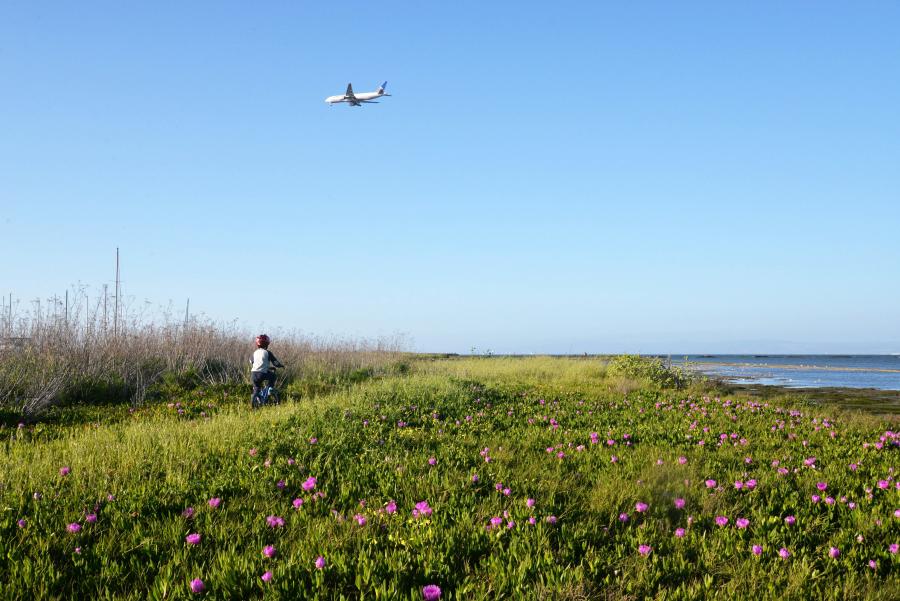 Seal Point Park

MUST-DO ACTIVITIES IN SAN MATEO  

While in San Mateo, you MUST visit the Hillsdale Shopping Center. With their recently remodeled "North Block", you will find so many things to do, see and eat! I recommended taking your friends or family to Red Door Escape Room and trying to solve one of their interactive and cryptic puzzle escape rooms and then heading over to Pinstripes for a meal and cocktail, then either a game of bocce or bowling.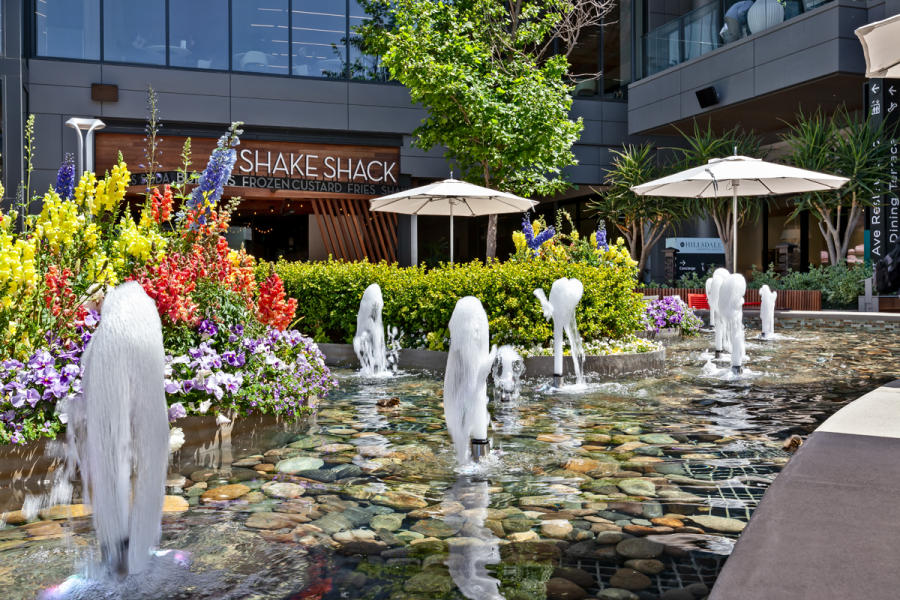 Courtesy of Hillsdale Shopping Center
PRO TIP: If you are visiting during the winter holidays, there is a giant light-up tree display in the main courtyard across from Pinstripes. This will for sure get anyone in the holiday spirit! Hillsdale Shopping Center is also home to Blossoms and Botanicals, a unique flower and plant shop. This is one of my favorite places to find the perfect gift for a friend (or myself)!
If you are a golfer, you must play the Poplar Creek Golf Course. This course went through a full remodel in 2000 and today it averages over 70,000 rounds a year, making it one of the most popular golf courses in Northern California. While there, be sure to have a meal at Par 3. This is not your average golf course restaurant. The owner and chef, Alicia Petrakis, uses seasonal and local ingredients to showcase an ever-changing, delicious menu that ranges from peach pizza and burgers to fish tacos, chicken clubs and so much more! Plus they often have live music.
 

Another fun thing for children to experience in San Mateo is CuriOdyssey, located in the beautiful Coyote Point Recreation Area. This incredible museum and zoo offer interactive exhibits, hands-on science and art programs, and outdoor wildlife habitats with live, non-releasable animals native to California. To get a taste of what you might see, visit their live cams to see their Bobcat, River Otter, and Barn Owl up close and personal. 
Whether you are visiting with family, friends, or by yourself, there is so much to do and see in San Mateo. Check out our website to learn more or to start planning your trip today!
 
---

See all that The San Francisco Peninsula has to offer! Order a Visitor Guide today and start planning your trip!